Professional IT Courses Training in Abuja: Web Design, Ethical Hacking, Networking, Mobile App Development, Project Management
SouTech Team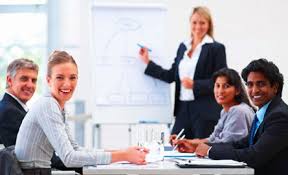 SOUTECH Web Development Consults – (a smart and budding Information Technology (IT) firm with innovative, intelligent, knowledgeable and experienced consultants, trainers and developers.
To be efficient in IT service delivery and management you need  core practical training from SOUTECH Web Consults to help you in:
Critical thinking and problem solving skills
Communication skills
Collaboration  skills
Creativity and innovation skills
We look forward to training you in the following courses.
COURSES
Duration

(Live Class- Practical)

Follow Up Contact(Project)
Mentorship

Cost
1. Professional Website Design(HTML,CSS,WordPress)
3 days( 20hrs)
1 month
30 Days
40,000
2. Website Development( Javascript, PHP or Python Options)   — web design is a prerequisite


 For Details Click 

PHP Web Development  OR  Python Web Development
5 days( 20hrs)
2 months
30 Days
60,000
3. Digital Marketing and SEO
Click Her for Course Modules and Details
1 days( 6hrs)
1 month
30 Days
50,000
4. eBusiness and eCommerce

Click here for Course Modules Details

1 days( 6hrs)
1 month
30 Days
20,000
5. Blogging for Profit
Click Here for Blogging for Cash Mentorship Guide
1 days( 6hrs)
1 month
30 Days
15,000
6. Website Design + Digital Markering Combo
5 days( 25hrs)
1 month
30 Days
60,000
7. Mobile Application Development( HTML,CSS,iOnic,Phonegap,AngularJS)- Andriod,iOs,Blackberry  Development– web design is a prerequisite

7b. Advanced Mobile App Dev- 100k- 8 Contacts

4 days( 20hrs)
2 month
30 Days
50,000
8. Web Design + Digital Marketing + Mobile App Development( 3 in 1)
8 days( 40hrs)
2 months
30 Days
100,000
9. Microsoft Office Training( Word, Excel, PowerPoint) 2013/2016
6 days( 20hrs)
1 day
30 Days
50,000
10. Certified Ethical Hacking(CEH ver 9) and Cybersecurity
Click here for Course Modules Details
4 days( 20hrs)
1 day
30 Days
70,000
11. Certified Information Systems Security Professional(CISSP)
4 days( 20hrs)
1 day
30 Days
70,000
12. ITIL ver 3(Information Technology Infrastructure Library)
4 days( 20hrs)
1 day
30 Days
40,000
13. Corporate & Product Graphics and Branding( Corel/Photoshop)
Click here for Course Modules Details
4 days( 20hrs)
2 day
30 Days
40,000
14. MS Project and Primavera
4 days( 20hrs)
1 day
30 Days
50,000
15. Advanced Excel 2013/2016
Click here for Course Modules Details
3 days( 15hrs)
1 day
30 Days
40,000
 16. Solar and Inverter Training
Click here to see course details
 4 Days(20hrs)
 1 Day
 30 Days
40,000
All courses comes with 30 days weeks mentorship program to ensure you get the best and become an expert in the field of training.
Highlights
Venue: SOUTECH VENTURES, Kano Street, After Shehu Shagari Mosque, Area 1, Abuja

Real-life application and understanding
Conducive learning environment
Participants Abuja, get a Certificate of Training
Restricted and interactive classes
Service comes with all necessary softwares
Soft copy training(Videos and eBooks) materials will be available
Qualified and experienced facilitators
Get a full Audio recording of the training (No need for refresher class)
Full certification course (Good for your CV)
Job/Internship placement support (Optional)
Customized soft copy of training materials will be provided
Organized and efficient training process
Tea/Cofee Breaks and Snacks to be provided
Conducive air conditioned learning environment and Parking Space
Registration Procedures
Pay Training fee before training start date( to claim discounted fee)
Upon confirmation of your registration,payment, an electronic receipt  will be sent to your mail.
Commence your  training at SOUTECH Training Venue
Payment can be made via our through Bank deposit/transfer.
Account Details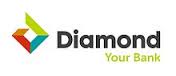 DIAMOND BANK
SOUTECH VENTURES
0054227379
or Pay via debit/credit cards throw below link
www.soutechventures.com/payments/
*Please remember to notify us after successful payment or sending a payment notification directly to 08034121380