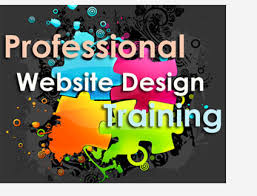 BECOME A PROFESSIONAL WEBSITE DESIGNER IN LESS THAN ONE MONTH
It is pathetic hearing people say before you start building websites you must have six months training. Well, I did not spend 6 months in learning what I do today, and I have thought a lot of folks how to design websites in less than one month. Well, they are not just building websites, they are professionals in website design and you too can be one of them.
Soutech offers different kinds of training in ICT, such Ethical Hacking, Website Design, Digital Marketing, Mobile Application Development and more. Also, there are training packages for best ICT practices in corporate organisations. But today, we will be looking at website design.
WHAT IS GOOD ABOUT THIS TRAINING
The good thing about website design is its versatility of career opportunities that circles around it. For instance, after completing the website design training you could become a website consult or a webmaster, that is if you do not want to practice website design. The training gives an insight of becoming a better content creator which is also a demanding career in the I.T. world. If you have a dream of becoming a blogger, then I suggest you attend this training as it will go a long way towards activating and enhancing your necessary skills needed to excel as a blogger. Another thing to note is Soutech Web Consult doesn't offer the typical basic website design, this is a comprehensive training where you will be trained on how to setup and manage and e-commerce store, domain name and hosting fundamentals. Upon completion, you will able to showcase a completely built and functional website of your own as your training project.
WHAT YOU WILL LEARN
DOMAIN NAME AND HOSTING
Hands-on training on how to acquire a domain name and hosting space, linking of a domain name and hosting to as to get your website up and running, subdomain and webmail. Theoretical explanation on what a domain name and hosting is, how they work, constraints and limitations. Understanding basic features of the cPanel and security.
WORDPRESS AS A CMS
This training will explore and widened your knowledge in WordPress as one of the best CMS used in building virtually any kind of website. Hands-on training on setting up a WordPress website, installing and modifying themes, creating pages and post, content, media, installing and working with plugins. Upon completion, you will be able to design a fully functional WordPress website.
E-COMMERCE
Hands-on training on building a complete e-store, installing and modifying themes, creating store assets, listing and managing products. You will also learn how to manage the e-store, assign managers and implement gateways for payment.
REQUIRED KNOWLEDGE
Although having a little experience in HTML and CSS will be helpful, this training doesn't require any knowledge at all.  You do not necessary need to learn any programing or scripting language to be a website designer and Soutech is making it easy with a lot of training materials that will be given to you for free upon commencement of your training.
THE ENVIRONMENT
The training environment is friendly and cosy allowing you to concentrate on only what you came for. Oh, almost forget the kitchen, off-course there will be coffee/tea breaks as you learn so you won't miss a thing.
RECOMMENDATION
I strongly recommend you attend this training in the fact that website design is really booming with lots different areas of career success to tap in. you can become a website designer, theme designer, webmaster, e-store manager or website consultant and if you really want to get serious, I will recommend you also attend the Digital Market Training by Soutech Web Consult.
Call 08034121380 to book a class today