April 27, 2016
Posted by:

SouTech Team

Category:

Blog, Consulting, Cyber-security and Ethical Hacking Training
SOUTECH Comprehensive Cybersecurity Course
The Cybersecurity Expert course through SOUTECH Academy will help trainees to stop hackers, terrorists by learning to think like one. This class immerses participants in an interactive environment where they will scan, test, hack, and secure their own systems. Candidates will learn how intruders escalate privileges and what steps can be taken to secure a system. Also  covered will be Intrusion Detection, Policy Creation, Social Engineering, and Virus Creation. All participants will leave the class with a detailed plan on conducting vulnerability assessments and penetration tests and apply it.
OUR AFFILIATIONS
Who Should Attend?
Computer Forensics/Digital Forensics Professionals
Incident Response Personnel
Military Personnel
Information Security Professionals
IT Managers
Law Enforcement Personnel
Legal Professionals
Network Administrators and Architects
System Administrators
Job Roles after taking the course
Security Analyst
Security Operations Center (SOC) Analyst
Vulnerability Analyst
Cybersecurity Specialist
Threat Intelligence Analyst
Security Engineer
COURSE MODULES
Chapter 1: Introduction to Ethical Hacking, Counter Terrorism
Information Security Overview
Information Security Threats and Attack Vectors
Hacking Concepts, Types, and Phases
Ethical Hacking Concepts and Scope
Information Security Controls
Information Security Laws and Standards
Chapter 2: Footprinting and Reconnaissance
Footprinting Concepts
Footprinting Methodology
Footprinting Tools
Footprinting Countermeasures
Footprinting Penetration Testing
Chapter 3: Scanning Networks
Overview of Network Scanning
Scanning Methodology
Chapter 4: Enumeration
Enumeration Concepts
NetBIOS Enumeration
SNMP Enumeration
LDAP Enumeration
NTP Enumeration
SMTP Enumeration
Enumeration Countermeasures
SMB Enumeration Countermeasures
Enumeration Pen Testing

Chapter 5: System Hacking
Information at Hand Before System Hacking Stage
System Hacking: Goals
Hacking Methodology (CHM)
System Hacking Steps
Hiding Files
Covering Tracks
Penetration Testing
Chapter 6: Malware Threats
Introduction to Malware
Trojan Concepts
Types of Trojans
Virus and Worms Concepts
Malware Reverse Engineering
Malware Detection
Countermeasures
Anti-Malware Software
Penetration Testing
Chapter 7: Sniffing
Sniffing Concepts
MAC Attacks
DHCP Attacks
ARP Poisoning
Spoofing Attack
DNS Poisoning
Sniffing Tools
Sniffing Tool: Wireshark
Follow TCP Stream in Wireshark
Display Filters in Wireshark
Additional Wireshark Filters
Sniffing Tool
Packet Sniffing Tool: Capsa Network Analyzer
Network Packet Analyzer
Counter measures
Sniffing Detection Techniques
Sniffing Pen Testing
Chapter 8: Social Engineering
Social Engineering Concepts
Impersonation on Social Networking Sites
Identity Theft
Social Engineering Countermeasures
Penetration Testing
Chapter 9: Denial-of-Service
DoS/DDoS Concepts
DoS/DDoS Attack Techniques
Botnets
DDoS Case Study
DoS/DDoS Attack Tools
Counter-measures
DoS/DDoS Protection Tools
DoS/DDoS Attack Penetration Testing
Chapter 10: Session Hijacking
Session Hijacking Concepts
Application Level Session Hijacking
Network-level Session Hijacking
Session Hijacking Tools
Counter-measures
Session Hijacking Pen Testing
Chapter 11: Hacking Webservers
Webserver Concepts
Webserver Attacks
Attack Methodology
Webserver Attack Tools
Counter-measures
Patch Management
Webserver Security Tools
Webserver Pen Testing
Chapter 12: Hacking Web Applications
Web App Concepts
Web App Threats
Web App Hacking Methodology
Web Application Hacking Tools
Countermeasures
Security Tools
Web App Pen Testing
Chapter 13: SQL Injection
SQL Injection Concepts
Types of SQL Injection
SQL Injection Methodology
SQL Injection Tools
Evasion Techniques
Counter-measures
Chapter 14: Hacking Wireless Networks
Wireless Concepts
Wireless Encryption
WirelessThreats
Wireless Hacking Methodology
Wireless Hacking Tools
Bluetooth Hacking
Counter-measures
Wireless Security Tools
Wi-Fi Pen Testing
Chapter 15: Hacking Mobile Platforms
Mobile Platform Attack Vectors
Hacking Android OS
Hacking iOS
Hacking Windows Phone OS
Hacking BlackBerry
Mobile Device Management (MDM)
Mobile Security Guidelines and Tools
Mobile Pen Testing
Chapter 16: Evading IDS, Firewalls, and Honeypots
IDS, Firewall and Honeypot Concepts
IDS, Firewall and Honeypot System
Evading IDS
Evading Firewalls
IDS/Firewall Evading Tools
Detecting Honeypots
IDS/Firewall Evasion Counter-measures
Penetration Testing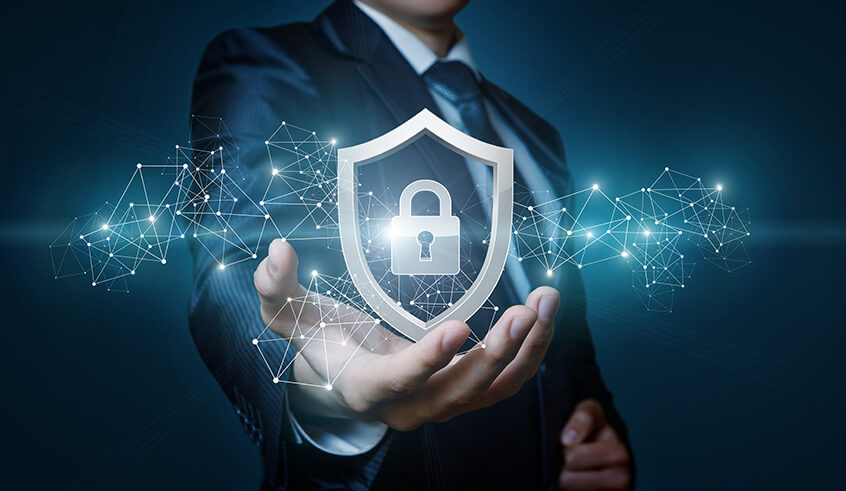 Chapter 17: Cloud Computing
Cloud Computing Threats
Cloud Computing Attacks
Cloud Security
Cloud Security Tools
Cloud Penetration Testing
Chapter 18: Cryptography
Market Survey 2014: The Year of Encryption
Case Study: Heartbleed
Case Study: Poodlebleed
Cryptography Concepts
Encryption Algorithms
Cryptography Tools
Public Key Infrastructure(PKI)
Email Encryption
Disk Encryption
Cryptography Attacks
Cryptanalysis Tools
Chapter 19: Application of Ethical Hacking Skills to Nigerian,African,World Cyber Surveillance Drive
Overview of Skill Set
Nigerian Terrorism, Groups, Actions, Footprints
Cyber warfare Strategy Development
Cyber Interception/ Surveillance Roadmap and Implementation
Achieving Results and Metrics for Analysis, Reporting and Awareness
Chapter 20: IoT Hacking Technology Brief Internet of Things (IoT)
Concept How does the Internet of Things works?
IoT Communication Models Understanding IoT Attacks Challenges to IoT
OWASP Top 10 IoT Vulnerabilities IoT Attack Areas IoT Attacks
IoT Hacking Methodology
Information Gathering
Vulnerability Scanning Launch Attack
Gain Access
Maintain Attack
CLAIM DISCOUNT TODAY: PAY N90,000 – Limited Slots
===========Regular Fee after slot is filled up=============
COURSE FEE: N100,000( Nigerian Naira) or $200( USD) * Discounted Pricing
ONLINE CLASS FEE: N50,000( Nigerian Naira) or $100( USD) * Discounted Pricing
Regular Pricing- N150,000
Contact us to claim discount.
COURSE DURATION: 5 Days Intensive TRAINING and 1 Month supervised projects
Training Comes with a Bonus KALI Linux Intro Course + Top Secrete Bonus Cybersecurity Kit
VENUE:
SOUTECH Web Consults.
67 Block 1A, Guest House, Kano Street After Shehu Shagari Mosque,900241
Area 1, Abuja, Nigeria
Contact: +234( 0803 412 1380)
Web: www.soutechventures.com
Email: [email protected]
Click Here for Google Map Navigation
TO ATTEND PAY AMOUNT
Account Details
DIAMOND BANK
SOUTECH VENTURES
0054227379
To PAY with your Debit card- CLICK HERE
*Please remember to notify us after successful payment or sending a payment notification directly to this email address: [email protected], 08034121380 ,
Venue: SOUTECH VENTURES, Kano Street, along Shehu Shagari Mosque, Area 1, Abuja, Nigeria
HIGHLIGHTS
Real-life application and understanding
Conducive learning environment
Participants get a Certificate of Training
Restricted and interactive classes
Service comes with all necessary softwares
Soft copy training(Videos and eBooks) materials will be available
Qualified and experienced facilitators
Get a full Video/Audio recording of the training (No need for refresher class)
Full certification course (Good for your CV)
Customized soft copy of training materials will  be provided
Organized and efficient training process
Tea/Cofee Breaks  to be provided
Conducive air conditioned learning environment and Parking Space
DONT Miss this opportunity!
OUR AFFILIATIONS
INDICATE AN INTEREST AND GET DISCOUNT OFF YOUR TRAINING FEE NOW: 

============
certified ethical hacker jobs in nigeria,ethical hacking jobs in nigeria,where to learn hacking in lagos,ethical hacking course,ceh training in lagos,where can i learn hacking in nigeria,certified ethical hacker prerequisites, hacking school in nigeria, ethical hacking training centers in abuja