May 26, 2017
Posted by:

SouTech Team

Category:

Blog, Consulting, Development, Digital Marketing, Mobile Application Development Service and Training, Sales and Marketing, Technologies, Website Design Service Abuja, Website Design Training, Wordpress Website Design Training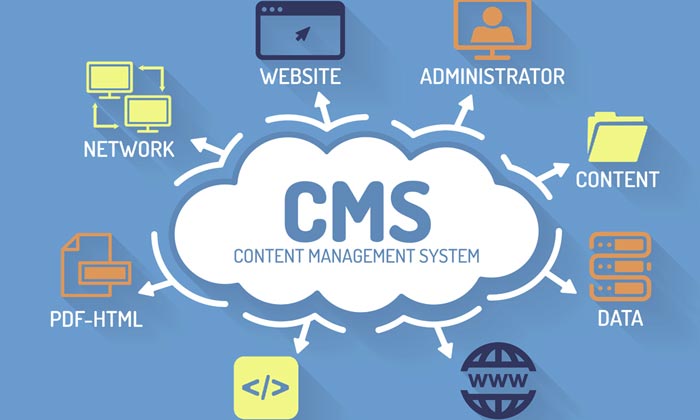 Building website using CMS is fun and simple as playing a video game. You will have access to some graphic interface which saves you the stress of coding, drag and drop functionality that eliminates time waiting and WYSIWYG editors so you do not need to refresh your browser all the time for testing.

Most CMS are shipped with fewer default plugins and components that can be use in developing websites, whilst you can install additional plugins to use at will. The CMS with the largest number of downloads and installation still remains WordPress. WordPress is the real deal when it comes to open source CMS. It has robust plugins of various functionalities and the largest number of website templates.
There are some plugins that could be extremely useful when you install a WordPress CMS and ready to start building your website.
| Want to start an eBusiness and Grow it Globally with free IT, Legal, Internet Discounts,3 Months SME Startup Course, ePayment Integration, Biz Development Services, Free Website, Free SMS Units/Portal all done for you within 30 Days?
Start Here>> Click  >>> Start a Digital Business in Nigeria
LOGIN AND SECURITY: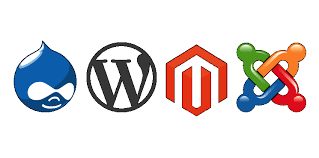 When building websites with CMS, there are always some serious concerns when it comes to login and security. For instance, you will want to control access to your users and administrative roles as well. Some level of programing knowledge might be required to implement certain protocols in order to safeguard and control your WordPress dashboard (backend). However, some developers has already created plugins that will do all those painstaking tasks for you. Some important plugins that could be useful in this aspect are;
Wordfence: is great for beginners and pro users alike that covers login security, security scanning, IP blocking and WordPress firewall and monitoring. It performs a deep server scan of a website's source code of the and compares it to the Official WordPress repository for core, themes and plugins.
Login LockDown: records the IP address and timestamp of every failed login attempt. If more than a. certain number of attempts are detected within a short period of time from the same. IP range, then the login function is disabled for all requests from that range.

Sucuri: offers a free plugin that is available in the WordPress repository. This plugin offers various security features like malware scanning, security activity auditing, blacklist monitoring, effective security hardening, file integrity monitoring, and a website firewall. It is a security suite meant to complement your existing security posture.
SEARCH ENGINE OPTIMISATION (SEO)
The advancement of a good web present resides on an effective SEO management. This includes keywords, tags, image descriptions etc. Some of the plugins that can manage your WordPress website SEO are: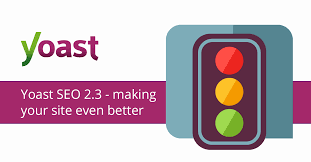 WordPress SEO by Yoast: is a best free SEO plugin for WordPress. This single plugin takes care of many aspects of your WordPress website's SEO. It can be used to add meta value for homepage and single post, perform social SEO, create sitemap file and Control indexing of your website.
SEMrush: Unlike others which are plugin, this is a web based tool. Think of SEMRUSH as a complete SEO suite for people with or without SEO skills. The most popular feature of SEMRUSH is, it let you do the complete site SEO audit which helps you to identify SEO issues that are preventing the organic growth of your blog.
SOCIAL MEDIA INTEGRATION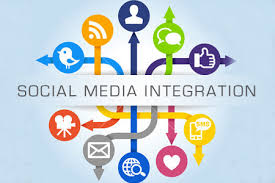 One of the reasons why WordPress has become the developer's choice is capability of diverse plugins, such that can be integrated into your website easily. Below are some useful social media integration plugins;
Sumo Share: offers multiple apps designed for increasing traffic. It is precisely made for WordPress, and has a lot of options for customizing the social buttons that you add to your website. It comes with a meek interface that makes choosing where to place the icons easy. It's a free plugin that also has a premium version with advanced features for $20 a month.
Smart Website Tools by AddThis: is a neat plugin which requires that you register on the AddThis service in order to use it. It offers numerous placement options for your social media icons. You can make use of five of them for free, while a premium version that offers you another five cost $12 per month
WP Social Sharing: is a well arranged plugin supporting 6 of the big social media networks, including Facebook, Twitter, Pinterest and LinkedIn. The great thing about it is that it's mobile-friendly and allows easy resizing for mobile devices. It also supports shortcodes, and enables you to modify the text for your social media buttons.
Jetpack: is a great plugin for your social media needs, with an easy-to-use but actual sharing component. But it's also much more than that, as it contains 34 other modules, adding numerous functionalities to your WordPress website.
COMMUNICATION
Communication is a dynamic feature that circles a good website. In order to keep your website alive and dynamic, you will need to install some communication plugins such as;
Subscribe Me The free Subscribe Me plugin makes it easier for your visitors to use some of the most popular feed reading applications or services to subscribe to your feed, by adding a popup that lets them choose which service they want to use.
Contact Form 7: manages multiple contact and other forms, allows you can customize the form and the mail contents easily with simple markup. The form also supports Ajax-powered submitting, CAPTCHA, Akismet spam filtering, etc.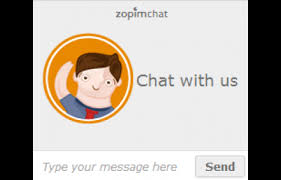 Zendesk Chat (Formally Zopim Live Chat): is one of the most popular live chat services available to WordPress users. It is easily installed thanks to a dedicated WordPress plugin, available for free from the official repository. Zopim's chat boxes are among the most stylish you will find, with beautiful, customizable layouts and themes.
WP Live Chat Support: the only completely free option in today's list of best live chat plugins for WordPress – though you can unlock additional features by upgrading to the Pro version for $39.95.
 It is also a good practice explore the WordPress plugins directory and if possible test some plugins to see how they work for you. You will be amazed on what you will discover. Do not forget that it is advisable to deactivate and uninstall any unused plugin. Also adapt the practice of updating any outdated plugin in order to enhance the security of your WordPress website.
Becoming a WordPress expert is easy at Soutech Web Consult, Soutech has design a complete CMS Website Design package that makes enables you to become a WordPress CMS Expert.
Do you want to become an expert website designer? Be able to build websites for school, churches, institutions, government agencies,hotels and just for about any body.?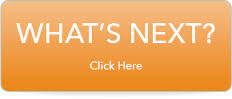 What to become a partner and start reselling softwares? visit : www.buyallsoftwares.com
| Want to start an eBusiness and Grow it Globally with free IT, Legal, Internet Discounts,3 Months SME Startup Course, ePayment Integration, Biz Development Services, Free Website, Free SMS Units/Portal all done for you within 30 Days?
Start Here>> Click  >>> Start a Digital Business in Nigeria