May 26, 2017
Posted by:

SouTech Team

Category:

Blog, Consulting, Development, Freelancing, Mobile Application Development Service and Training, Softwares, Website Design Service Abuja, Website Design Training, Wordpress Website Design Training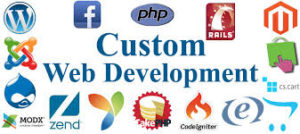 Learning how to build a website is much more fun than painstaking as often presumed. You can learn how to build your own website within just days. Gone are the days when you must have to be a web programmer learn how to code before building websites. Today, with the emergence and development of content management system, building websites has become much easier. A lot of content management systems are open source, which means you can use them freely and also modify the codes to achieve what you want to achieve. Also, the open source content management systems have led to the development and website templates, components and plugins which add some specific functionalities on our websites.\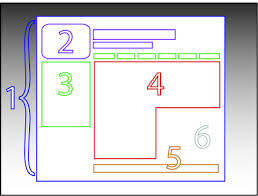 You can easily change website layout, colour and fonts styles with just a few clicks and add functionalities by installing desired plugins and components.
Some widely used content management systems include:
WordPress
Joomla
Drupal
Open
Magenta and so much more
YOU CAN ALSO TRY WYSIWYG
Although building websites with CMS is recommended, building without CMS can also be achievable and fun as well. There many WYSIWYG (what you see is what you get) website editors that make creating a website easy. Some WYSIWYG editor like Adobe Dreamweaver also gives you the opportunity learn some HTML tags and codes by splitting the windows into design view and editor view. Microsoft Expression Web is also a good WYSIWYG editor with lots of features that are fun to explore.
If you are not a fan of GUI, there are also IDE editors that you can make use of such as;
Aptana Studio
Brackets
Codelite
Netbeans
Notepad++
PHPeD
PHPStorm
 BEGINNERS LOVE CMS
Though PHP frameworks such as Laravel, has proven to be a better practice in web development, especially for OOP (Object Oriented Programing) projects, beginners still find it easy to learn website design using CMS. CMS offers many advantages to designers, developers and content managers for speedy development and to some extent simple access to advanced features. You can easily install new website templates seamlessly without altering the website content. Some CMS will include everything you need to implement an integrative online marketing strategy. Most CMS will contain tools for search engine optimization, email and sms marketing, social media marketing and blogging. You can also use a CMS with necessary plugins to create event registration forms, collect fees and donations, and store member information.
 SOUTECH MAKES IT EASY
Despite the fact that building websites using CMS is easy, some knowledge and skills are required in order to make effective use of the software mentioned above. These skills and knowledge can be learned by completing a certificate course on Website Design Management. Soutech has designed this course to enable you to become acquainted with content management system. You have the options to either have a live training which I recommend, or order for our visual training online via www.soutechventures.com
Becoming  a website designer expert is easy at Soutech Web Consult, Soutech has design a complete CMS Website Design package that makes enables you to become a WordPress CMS Expert.
Do you want to become an expert website designer? Be able to build websites for school, churches, institutions, government agencies,hotels and just for about any body.?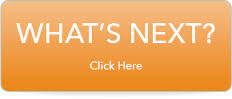 What to become a partner and start reselling softwares? visit : www.buyallsoftwares.com
Do you want to buy over 150 ICT Training home kits?  https://buyallsoftwares.com/product-category/dvd-training-kits/
Do you want to buy any antivirus?  https://buyallsoftwares.com/product-category/antivirus-softwares/
Buy iTunes gift card and get 24hrs Delivery: https://buyallsoftwares.com/product-category/gift-cards-2/