September 11, 2023
Posted by:

SouTech Team

Category:

Others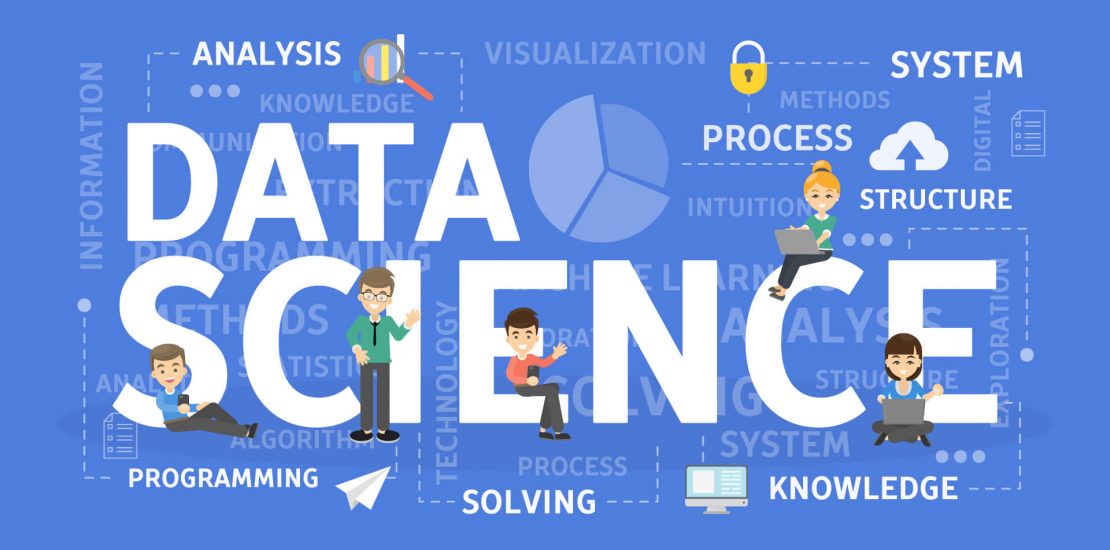 Unlock the Power of Data: Datathon 2023
About the Event: Join us for Datathon 2023, a dynamic and interactive conference designed to empower you with hands-on experience in data visualization using Tableau and Power BI. Whether you're an aspiring data analyst, a seasoned pro, or simply curious about the world of data, this event has something for everyone.
Registration Details:
What to Expect:
Hands-On Workshops: Dive into the world of data visualization with comprehensive workshops on Tableau and Power BI. Learn to turn raw data into compelling visual stories that drive better decision-making.
Expert Guidance: Our experienced instructors will guide you through the essential features of Tableau and Power BI, sharing valuable tips and tricks along the way.
Networking Opportunities: Connect with fellow data enthusiasts, professionals, and potential mentors. Exchange ideas, collaborate on projects, and build your professional network.
Career Insights: Gain invaluable insights into the world of data analytics and visualization. Learn about career opportunities, industry trends, and the skills that employers are seeking.
Interactive Challenges: Put your skills to the test with real-world data challenges. Compete against fellow attendees to solve complex data problems and win exciting prizes and scholarship, discount on offerings at SOUTECH Academy & Internship Programs
Panel Discussions: Engage in thought-provoking discussions with industry experts. Explore the impact of data analytics in various sectors and discover new career paths.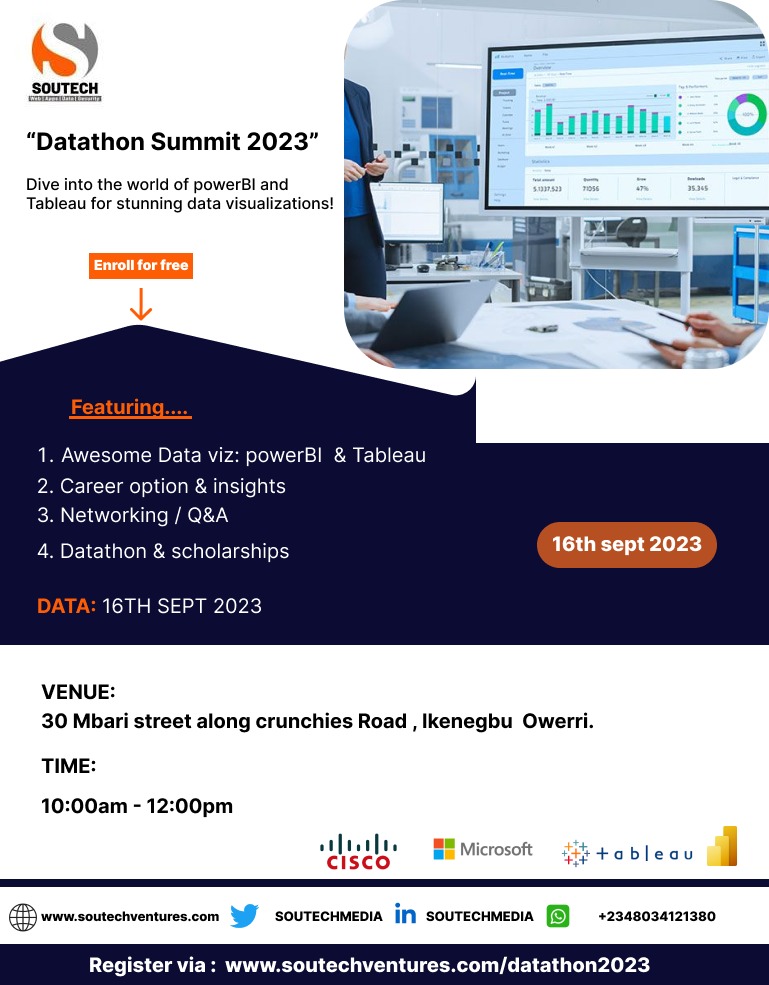 Who Should Attend:
Students and recent graduates looking to kickstart a career in data analytics.
Data analysts and professionals seeking to enhance their visualization skills.
Decision-makers looking to harness the power of data for business growth.
Anyone curious about the fascinating world of data and its real-world applications.
Why Attend:
Hands-on experience with industry-standard tools.
Networking opportunities with like-minded individuals.
Career insights and guidance from experts.
Practical skills development for data-driven decision-making.
Exposure to the latest trends in data analytics.
Secure Your Spot: Seats are limited, so be sure to register early to secure your spot at Datathon 2023. Whether you're attending in person or joining remotely, you won't want to miss this opportunity to level up your data skills and explore exciting career prospects in data analytics.
Registration Details:
Don't miss out on the Datathon 2023 experience! Join us for a day of learning, networking, and career exploration in the world of data analytics.
Datathon Owerri,  Owerri data visualization event, Tableau training in Owerri, Power BI workshop Owerri, Data analytics conference Owerri,  Datathon 2023 Nigeria, Owerri data skills development,  Remote data workshops Owerri,  Data career insights Owerri, Owerri tech conference,  Data analytics certification Owerri, Virtual data training Owerri,  Owerri data networking event, Tableau and Power BI Owerri,  Owerri data competition, Data event for students Owerri,  Owerri data professionals meetup, Owerri data challenges and prizes,  Data job opportunities Owerri,  Remote attendance Datathon Owerri