August 3, 2017
Posted by:

cyberanalyst

Category:

CISSP, Consulting, Cyber-security and Ethical Hacking Training, Mobile Application Development Service and Training, Others, Project and Research Nigeria, Softwares, Technologies, Website Design Service Abuja, Website Design Training
IT audit attempts to evaluate the controls surrounding data as it relates to confidentiality, integrity, and availability. IT audits ensure that confidentiality of information, ensures the integrity and availability which is a key factor to recovering from an incident.
This is a follow up article to on IT audits but I will be dissecting more on the methodologies and steps to performing audits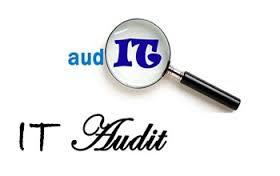 One of the challenges that audit managements and IT auditing have faced overtime is that it ensures IT audit resources are readily available to conduct IT audits. It audits require a lot of technical skills unlike financial audits, for example, an IT auditor will need a lot of training in web applications in other to audit a web application. Likewise, if they want to an oracle audit, they need to be trained efficiently as well as Windows platforms.
Another problem that audit management faces is in the management of IT auditors, because this because they have to track the timing when compared with the objectives of the audit as well as follow-up time on the measures of corrective actions that the clients take when responding to any previous recommendations and possible findings.
| Want to start an eBusiness and Grow it Globally with free IT, Legal, Internet Discounts,3 Months SME Startup Course, ePayment Integration, Biz Development Services, Free Website, Free SMS Units/Portal all done for you within 30 Days?
Start Here>> Click  >>> Start a Digital Business in Nigeria
One of the important factors in IT auditing and one in which audit management struggles with consistently, is to ensure that adequate IT audit resources are available to perform the IT audits. Financial audits quite unlike IT audits are very intensive in terms of knowledge, for example, if an IT auditor is performing a Web Application audit, then they need to be trained in web applications; if they are doing an Oracle database audit, they need to be trained in Oracle; if they are doing a Windows operating system audit, they need to have some training in Windows and not just XP, they'll need exposure to Vista, Windows 7, Server 2003, Server 2008, IIS, SQL-Server, Exchange.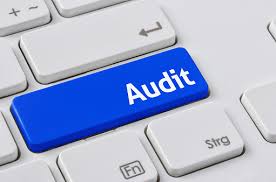 Another factor that audit management faces is the actual management of the IT auditors, for not only must they track time against audit objectives, audit management must allow for time to follow-up on corrective actions taken by the client in response to previous findings and/or recommendations.The following are the things that an IT expert needs to do before beginning an audit;
Perform a review of the organizational structure of the IT assets
Perform a review of all IT policies and procedures
Perform a review of all the IT standards
Perform a review of the IT documentations
Perform a review of the organization's BIA
Conduct an interview the authorized personnel
Observe and monitor the processes and the performance of the employees
Examine the testing of controls, and the results gotten from the tests.
Steps to Perform IT Audits
1. Understand the Audit Subject Area
Perform a tour of all the facilities related to audit
Perform a review of the background materials
Review the IT and business strategic plans
Conduct an interview for the key managers in order to understand business
Review audit reports that have been in existence
Identify regulations and where they have been applied
Identify the areas that have been outsourced
 2.  Perform an Audit Engagement Plan Vocabulary
Subject of the Audit: The area that is to be audited. An example is the information systems related to sales
The objective of the Audit: The purpose of performing the audit. An example is determining if the sales database is safe against data breaches, due to inappropriate authentication, access control, or hacking.
Scope of the Audit:  Streamlining the audit to a specific system, function, or unit, or period of time. An example is the is determining if the scope is constrained to Headquarters for the last year.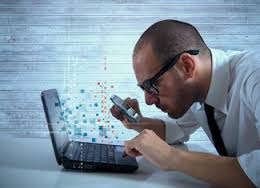 3.  Perform Risk Assessment: Risk-Based Auditing
Check Inherent Risk: Determine the susceptibility of the system to a risk. An example is a bank's inherent risk of being robbed.
Control the risk: If a problem exists that will not be detected by an internal control system. Still using the bank case as an example, if a thief accesses a customer's account at Money Machine and is not detected
Detection of Risk: An auditor does not detect a problem that does exist. Example as in the case of the bank, if a fraud takes but it is not detected.
Perform an overall risk auditing: Combine all the audit risks.
4.   Audit Engagement Risk Analysis
5.   Prepare an Audit Engagement Plan
Develop a risk-based approach
Include audit objectives, required resources, timing, scope
Comply with all applicable laws
Develop an audit program and procedures
6.  Add Detail to Plan
7.  Evaluate Controls:
8. Classification of IT controls
Corrective controls: It involves fixing the problems to prevent future problems by using:
Contingency planning
Backup procedures
Detective Controls: These involves finding any form of fraud when it occurs using:
Hash totals
Check points
Duplicate checking
Error messages
Past-due account reports
Review of activity logs
Preventive Controls: Preventive control measures include:
Programmed edit checks
Encryption software
Access control softwares
A well-designed set of procedures
Physical controls
Employ only qualified personnel
9.  Evaluate Controls: Simple Control Matrix
Compliance Testing:  A compliance test should take this form
Are there controls in place and are they consistently applied?
Check access control
Ensure program change control
Procedure documentation
Program documentation
Software license audits
System log reviews
Exception follow-ups
Substantive Testing:  Check the following:
Are transactions processed accurately?
Is data collected correct and accurate?
Double check processing
Calculation validation
Error checking
Operational documentation
If the results for the compliance testing are poor, the substantive testing should increase in type and sample number.
Compliance Testing: It should check the following
Control: Is production software controlled?
Test: Are production executable files built from production source files?
Test: Are proper procedures followed in their release?
Control: Is access to the sales database constrained to Least Privilege?
Test: Are permissions allocated according to documentation?
Test: When persons gain access to the database, can they access only what is allowed?
Substantive Testing
Audit: Is financial statement section related to sales accurate?
Test: Track the processing of sample transactions through the system by performing calculations manually
Test: Test error conditions
Audit: Is the tape inventory correct?
Test: Search for sample days and verify complete documentation and tape completeness
 Tools for IT Audits
ISACA has Standards and Guidelines related to Audit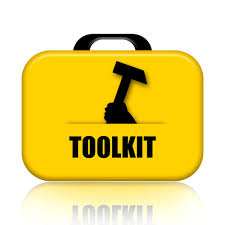 Section 2200 General Standards
Section 2400 Performance Standards
Section 2600 Reporting Standards
Section 3000 IT Assurance Guidelines
Section 3200 Enterprise Topics
Section 3400 IT Management Processes
Section 3600 IT Audit and Assurance Processes
Section 3800 IT Audit and Assurance Management
Translate the basic audit objectives into specific IT audit objectives
Identify and select the best audit approach to verify and test controls
Identify individuals to interview
Obtain departmental policies, standards, procedures, guidelines to review
Develop audit tools and methodology
IT General Controls Check List
1. Documentation of employees and the organization
Draw an organizational Chart
Company
IT Department
Current Phone List/Company Directory
Job Descriptions for the IT Department
Sample of Employee Evaluation Form
List of all the terminations/ disengagements in the last 12 months.
Checklist of newly hired employees
Termination Checklist
IT Project List – Is it being planned, completed in the last 12months on its ongoing?
Review of the past year's management response letter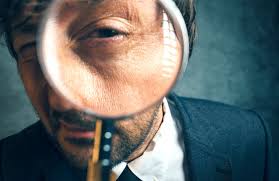 2.       Documentation of IT policies and procedures
·   Obtain a network architecture diagram and documentation
·   Obtain a network diagram
·   Obtain a diagram and Lists of hosts and servers that are running financial applications
·   Change the management policies and procedures
·   Make an inventory of network hardwares and softwares
·   Determine the computer operations, its policies and procedures
·   Layer down security policies
·   Enforce password policies
·   Acceptable Use Policy
·   Layer down incident response policies
·   Get a curriculum for security awareness training
·    Configure firewalls and rule sets
·    Obtain software policies and procedures
·    Setup remote access policies
·    Setup policies for emails, instant messaging, internet usage
·    Develop a disaster recovery and business contingency plan
·    Setup policies for data backup and data recovery
·    Get backup logs
·    Offsite Tape Rotation Logs
·    Obtain a listing of IT related insurance coverage
·    Get copies of vendor contracts and service level agreements
·    Deploy an organized Help Desk with help desk request tracking forms and trouble tickets
·    Report open and closed tickets
·    Employ batch processing
When performing an IT audit, the responsibility of the auditor general is to check if the IT system complies with government IT policies, procedures, standards, laws and regulations. Also, the auditor general should endeavor to use IT audit tools, technical guides and recommended resources by ISACA where appropriate. The resources recommended by ISACA (Information systems Audit and control association should encourage IT audit staff and the team as a whole to be certified. Certifications include but a few;
CISA (Certified Information systems Auditor)
CIA (Certified Internal Auditor)
CISM (Certified Information Security Manager)
CGEIT (Certified in the Governance of Enterprise IT)
The Audit reports
After a successful audit process, the IT auditor needs to do a detailed documentation. Here is a list of a few things an auditor needs to include in the audit.
Plan and prepare the scope and objectives for the audit
Describe the scope of the audit area
Draft and audit program
Get down the steps performed and gather the audit evidence of the audit
If the services of other auditors and IT experts were used and what their contributions were.
Document your findings, make conclusions and recommendations
Document the audit in relation with document dates and identification
Report obtained as a result on the audit performed
An evidence of the review for audit supervisory
The audit results should be submitted to the organization upon exit where you can take out time to discuss in details your findings and recommendations. You should be certain of the following;
That all the facts and findings noted down on this report are accurate
That the recommendations you've made are cost-effective, more realistic and there are alternatives which should be negotiated with management
That the dates for the recommended implementation will be agreed.
There are some other things you need to consider when you're preparing to present your final report. You need to consider the audience and if the presentation is going to be done to the audit committee. The audit committee may not be really notice the minutia that goes into the business report. Your report should be done in a timely manner so as to give way for any form of corrections.
Finally, if you come across a significant finding in the course of the IT audit, you should inform management immediately.
Always subscribe to Soutech Ventures where we can handle all your IT solutions especially in the areas of IT audits.
Also enroll for a cyber security, ethical hacking training at SOUTECH.
| Want to start an eBusiness and Grow it Globally with free IT, Legal, Internet Discounts,3 Months SME Startup Course, ePayment Integration, Biz Development Services, Free Website, Free SMS Units/Portal all done for you within 30 Days?
Start Here>> Click  >>> Start a Digital Business in Nigeria