May 10, 2021
Posted by:

SouTech Team

Category:

Blog, CISSP, Cyber-security and Ethical Hacking Training, Technologies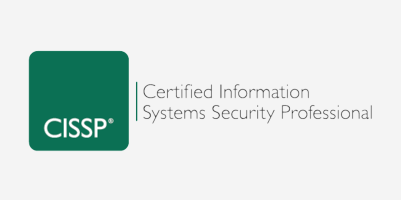 Cybersecurity is evolving—and so is the CISSP
The new version of the Certified Information Systems Security Professional (CISSP) certification exam launched on May 1, 2021.
The CISSP exam has been refreshed to reflect the most pertinent issues that cybersecurity professionals currently face, along with the best practices for mitigating those issues.
About CISSP
The Certified Information Systems Security Professional (CISSP) is the most globally recognized certification
in the information security market. CISSP validates an information security professional's deep technical
and managerial knowledge and experience to effectively design, engineer, and manage the overall security
posture of an organization.
The broad spectrum of topics included in the CISSP Common Body of Knowledge (CBK®) ensure its relevancy
across all disciplines in the field of information security. Successful candidates are competent in the following
eight domains:
• Security and Risk Management
• Asset Security
• Security Architecture and Engineering
• Communication and Network Security
• Identity and Access Management (IAM)
• Security Assessment and Testing
• Security Operations
• Software Development Security
Experience Requirements
Candidates must have a minimum of five years cumulative paid work experience in two or more of the
eight domains of the CISSP CBK. Earning a four year college degree or regional equivalent or an additional
credential from the (ISC)2 approved list will satisfy one year of the required experience. Education credit will
only satisfy one year of experience.
Start your training TODAY!
Start HERE:  https://forms.gle/ygyqm64UzN5VLtoH6
Contact your course adviser on WhatsApp: 08034121380
Download Course Sheet here:>>>   Download CISSP Course outline