June 2, 2017
Posted by:

SouTech Team

Category:

Blog, Digital Marketing, Sales and Marketing, Technologies, Website Design Service Abuja, Website Design Training, Wordpress Website Design Training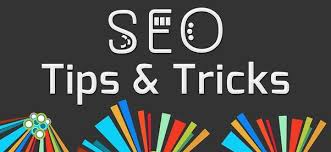 HOW GOOD IS YOUR SEO?
If websites are like cars, then SEO is more like an engine that drives a car. A good performing car is a result of a well-serviced engine. In other words, if your engine is not in good shape, then your car is as good as bad itself. This make me ask you a direct question – How sound is your SEO? Knowing the state of your SEO takes more than just running a search on your domain name. Though it is good practice to check if your website is indexed by some popular search engines like Google, Yahoo, and Bing, it requires some specific skills and practice to ascertain how good is your search engine optimization.
Most of these skills and practice requires some amount of training in Website Design and Digital Marketing and you can enroll for either of these courses at Soutech Web Consult, Area 1, Abuja.
So you want to know how good is your SEO? Here are some processes you will need to effect or observed.
DOMAIN NAME
All SEO starts from a domain name. There should be a good amount of analysis on the domain name you intend to use and the type of extension. For instance, while a .com extension is strongly recommended for most domain name www.getinternet.net is a more suitable domain for an Internet Provider company and www.givehelp.org is a good suggestion for an NGO. When acquiring domain name avoid buying a domain name that contains special characters (i.e www.get-internet.net). It is also advisable not to buy a domain containing numeric characters. The easier it is to pronounce a domain name verbally, the better it is for a search engine to crawl it in.
WEBSITE STRUCTURE
Just like any well-planned building has a blueprint, so as a good website should have a well-structured sitemap. A sitemap is being neglected even by some Web developers, but thanks to Google Webmaster. In order to successfully enlist your website to Google webmaster so you be found on the web, you will need to add/upload you website sitemap into Google Webmaster. It is good practice to have a proper sitemap and update it each time new pages are added to your website. Just in case you are wondering, sitemap enables search engines to read and get familiar with your web pages for proper indexing and optimization.
KEYWORDS

If you would want to be seen, heard of and talked about, then you must understand the power behind A keyword. It is a word or phrase that is a topic of significance allowing searchers to identify and verbalize their problem or topic in which they're looking for more information. Using the right keywords goes hand to hand with your domain name. choosing the right keywords starts with your domain name because your domain is going to be the first keyword the search engine will optimize. The content of your websites and details of your business/services also plays significant roles when choosing keywords. An example of wrong keywords is when your websites talk about Internet and Web applications but your keywords are on Groceries.
Having a web presence for your business and services is a development for the future, but there is need to employ professionals when it comes to web presence otherwise your web presence will end up as web-unknown. You manage your website and SEO by yourself,  though you will need to learn some skills. I recommend taking a Website Design and Digital Marketing training at Soutech Web Consult, at SoutechWe only train you in the relevant areas, fast and conveniently design for you.
You can as well hire us for professional web development services.