May 18, 2017
Posted by:

SouTech Team

Category:

Blog, Business Negotiation, Digital Marketing, Freelancing, Sales and Marketing, Technologies, Website Design Service Abuja, Website Design Training
WHAT NIGERIAN BUSINESSES AND SERVICES ARE MISSING
The internet has been a power tool and has played a significant role over years in transforming people, businesses, and services. The social media, for example, has made communication easy in various ways, nevertheless, it has also aided businesses and services to global recognition. Yeah, now you know where I am heading.
Applicable Strategy
So you want to know what your business and services are missing? Well, before I tell, I would like you to ruminate about the word "CONSISTENCY", does it ring a bell? It should if you belong to the team "expanding my business". Now imagine that you wake up in the morning and try to login to your Gmail account, google wasn't available, and wouldn't be until noon and you need to send a very important email. If you are thinking like me, you would look for another email provider that will allow you to send your important email.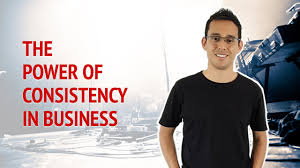 Now you have an alternative while Gmail in the other hand has a competitor, that is exactly what will happen when your business is not available to a customer at a given time. Unfortunately, I would not talk about consistency in your business and services, rather a consistency in what will bring prospective clients to your targeted list.
Missing the Internet
Do you know that Amazon.com has vendors in almost every city in the USA and UK? But over 85% of their customers patronizes them via the internet. Customers spend more time online because it is easier to locate items through web search function, it is convenient (no rush), and they can choose to pay upon delivery. Taking your business and services to the internet doesn't only globalized you, it breaches the limit of services you can offer your clients and keeps your clients close to you.
You must apply the consistency theory when taking your businesses and services to the internet. Over 7 million Nigerians use social media every day, yeah! So you need to make over 7 million Nigeria know about you, and you're are going to remind them about your business and service every day.
Statistics of Nigerians using Facebook.com
Facebook has announced that the social media networking giant has 16 million active users in Nigeria, 6.3 per cent up from June 30, 2015. The announcement coincides with Facebook's Friends Day, a celebration of Facebook's 12th anniversary which was marked on Thursday, February 4.
Facebook is the largest social networking company. As of January 2016, Facebook's monthly active users reached 1.55 billion, or 22 per cent of the entire world's population. Facebook's other services have 900 million users (WhatsApp), 800 million users (Facebook Messenger) and 400 million users (Instagram), globally, according to Statista, a leading statistics company on the internet.
Statistics of persons using google.com search for shopping
While smartphones are becoming a vital part of online shopping across the globe as a result of mobile devices, new findings from Google's consumer Barometer tool released Wednesday has revealed that 85% of people in Nigeria use smartphones for product research as against 30% using computers and 6% using tablets respectively.
Google with their search engine gain insight into what Nigerians need economically and what they are looking for, whatever you search for in Nigeria on Google is with Google because they know your location, save what you search, personalize it for you, and use it for marketing purposes. So if you want to start online marketing practices in Nigeria you need basic knowledge about Google Search Engine and other Google services if you want customers from Google. Google Services are Search Engine, YouTube, Google Plus, Google play, Google Drive, Google Events, Google Map, Google Analytics and more.
Why you need to consistency use Digital marketing (3Ts)Tips, Tools, Techniques to put your business online
Facebook is the second most visited by Nigerians where people make friend and communicate socially with others,  it has up to 16 million users in Nigeria and have been making real money from Nigerians as customers. Some Nigeria Facebook users think Facebook is free because they share photos, videos and communicate with others without paying Facebook. The fact is that the owner of Facebook Mark Zuckerberg is among the ten richest person on earth as at August 2016, you probably don't know he makes money through advertisements on Facebook. When you see ' Sponsored ' on a page or post the owner of the post paid facebook for that because the owner of the post want to reach more people.
Nigerians access YouTube Video Sharing website because of the contribution of mobile ISPs (Internet service providers) in Nigeria and the NCC (Nigeria Communication commission) by providing broadband Internet service to people almost everywhere. Globacom recently offer subscribers 10 gigabytes of data at just N2500 with a validity of one month for individuals and businesses. YouTube is owned by Google! 
Soutech Web Consult has created a package that will enable your business and services benefit from what other Nigerians are missing. It includes building an effective web presence for your business and training on how to grow and remain at the top using technology and the internet.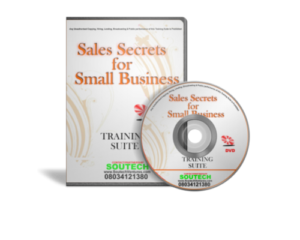 Learn how to put your business on first page of google today.
Attend SOUTECH Professional Digital Marketing Training today. Call 08034121380 to book a seat.
Order a home training kit for N7,500 ( UPS Courier Delivery next day any where in Nigeria)