June 8, 2017
Posted by:

SouTech Team

Category:

Blog, Business Negotiation, Consulting, Digital Marketing, Freelancing, Sales and Marketing, Softwares, Technologies, Website Design Service Abuja, Website Design Training
WHO WANTS TO BE A MILLIONAIRE?
Just before you start walking tall and wearing that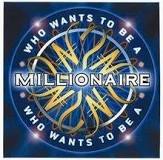 millionaire smile, let me explain. This is not your typical who wants to be a millionaire TV shows were Frank Edoho will ask you some question and you get the answers right to become a millionaire while the spectators cheered at you. Yeah in this program, we have targeted audience as spectators only that there will be no Frank or questions to answer.
HAVE YOU HEARD OF AFFILIATE MARKETING?
Affiliate marketing is a performance-based and how it works is simple. An existing business rewards one or more affiliates for each visitor or customer brought by the affiliate's own marketing efforts. Technically, four core players are involved in this industry: the merchant (also known as 'retailer' or 'brand'), the network (that contains offers for the affiliate to choose from and also takes care of the payments), the publisher (also known as 'the affiliate'), and the customer. The market has developed in density, resulting in the development of a secondary tier of players, including affiliate management agencies, super-affiliates and specialized third party vendors.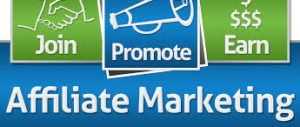 This is one of the oldest forms of marketing whereby you refer someone to any online product and when that person buys the product based on your recommendation, you receive a commission.
WHAT HAS AFFILIATE MARKETING GOT TO DO WITH ME BE BECOMING A MILLIONAIRE?
It actually has a lot to do with you becoming a millionaire, for instance; you earn N1 as commission-based from any product you recommended, if 1 million Nigerians orders a product via your referral or affiliate link, you have automatically entitled a millionaire. Now I know you will be thinking "that was easy said". Yeah, way so easy but it is not too good to be true, it is real and require some efforts to achieve. Eventually, the efforts will only cost you a three (3) days intensive training on Website Design and another three (3) days in Essential Digital Marketing training plus 30 days mentoring and support. You will learn how to use the underlying power of web presence to draw "targeted Audience" to you while embedding significant strategies that that will make you a millionaire into your affiliate business. Surprise? Please don't be, what you never knew is that you can run a successful e-commerce business without carrying any inventory at all? In fact, it's pretty straightforward to run a full blown online store without worrying about storing or shipping anything physical at all. Drop-shipping has been proven as one most effective way to carry out such e-commerce business. It is a typical online store where you take orders on your own website, but your vendor or distributor is responsible for shipping the product to the end customer.
LET ME GUESS YOU WANT TO ASK ME; HOW DO YOU START?
There are many online companies who sell products such as homeware, electronics, clothing, accessories, web-hosting spaces, or some other service, and they usually offer an affiliate program. For instance, Yuboss is an affiliate program by Yudala where a Youboss member gets products at a slightly cheaper rate, and also gets a commission for selling them through his/her affiliate link. You can simply sign up for any affiliate program and get your unique tracking link. Whenever you want to write about their products/service, all you need to do is simply use this special tracking affiliate link to recommend the company's site, and if someone make an order via your link, you receive a commission.
HOLD ON, HOLD ONE, HERE COMES THE BIG BOOM
Before you start registering for affiliate programs and start sending your links to individuals, you need to know this hidden secret. First imagine, that Konga is not an e-commerce store, rather, an affiliate for other e-stores? Yeah, according to Philips consulting online shopping report of 2014, the following findings was made;
Warehouses are located in Lagos, but also operate from other major cities. In addition, it is common to have thousands of merchants scattered across the nation to facilitate service delivery.
On average, the leading online stores achieve about $2 million worth of transactions per week i.e approximately N1.3biilion per month.
Not less than 500 orders are placed in a day with each retailer (nationwide);
Currently, no fewer than 300 nationwide deliveries are made in a day with each retailer;
Items being returned to the online store are an infrequent occurrence; presently, no more than 20% of delivered items are returned to the seller;
Online merchants most often make use of their own delivery facilities and staff to convey items to customers; however, external couriers such as DHL, UPS and Fedex are sometimes used for out-of-state deliveries.
Over 38% Nigerians shop online with 43% Nigeria agrees that their in-store purchase has reduced since the introduction of online shopping in Nigeria.
Some major challenges faced by online retailers is poor customer service culture, city navigation and logistical issues, and under-stocked items.
NOW YOU KNOW WHERE I WAS HEADING
So let's rephrase the question; what if you become one of the highest seller/reseller in e-commerce simply by participating in an affiliate program in a different concept. Take a look at www.buyallsoftwares.com. Buyallsoftwares.com is actually an e-store where you can purchase any type of software you want in Nigeria. You can have an e-store like buyallsoftwares.com where you can display products from different e-store you are affiliated with.
WAIT! FIRST THING FIRST
I understand you want to jump into affiliate marketing immediately, but there are skills you will need to in order to stand and remain standing tall.
Soutech Web Consult has design training courses that will advance your knowledge into becoming a successful affiliate marketer. These training includes; Digital Marketing and Website Designing of which you will be trained in relevant areas in order to acquire necessary skills to effectively utilize this secret. You learn how to build your own e-store, discover selling products that will be profitable to market and most returned products, including how your customers can contribute in increasing sales.
A lot of people always misunderstand "niche marketing." Niche marketing means focusing on a specific target market – electronics, clothing, homeware, etc. Niche marketing does NOT imply targeting the smallest market probable, which is what most people do. Remember these words: BIG MARKETS ARE BETTER.
See you at SOUTECH
SOUTECH Web Consults Training Courses
Web Design, Ethical Hacking, Networking, Mobile App Development, Project Management, Graphics and Branding, Advance Excel for Bankers/Statisticians and Research Experts and many more!
Click here for details:  https://www.soutechventures.com/courses/