October 19, 2017
Posted by:

SouTech Team

Category:

Consulting, Digital Marketing, Outsourcing Link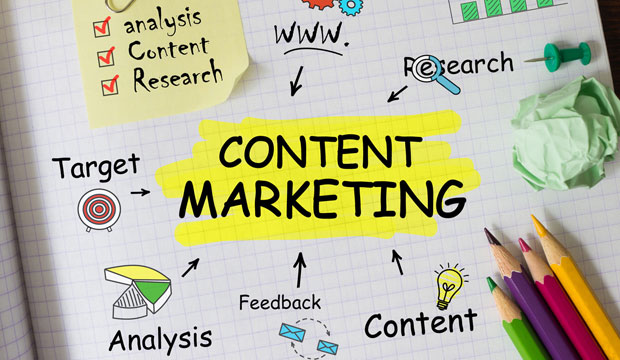 Many times, when I sit back and watch people execute one marketing campaign or the other, I tend to find it hard separating the content from the brand and in the end, no one gets a message in a content nor the purpose of the campaign.
Confusing, right? Okay. Now that I've gotten your attention, let me help you dive into the actual picture by breaking down this teaching by starting from the comparison between content marketing and business marketing from a lay man's point of view in other to relate to everyone and on every level.
On the first instant, I will say that a successful content marketing should be able to as well market the business, product or services accordingly without any conflict. While content marketing can be defined the words or pictures left in the mind of potential customers and clients when advertising a product while business marketing is more or like the sharing of an idea or a plan which is aimed at making money while selling goods or services. It is also an ability for one to interprets an idea in ways that can be understood by investors seeking to buy into the business or idea.
Many make the mistakes of marketing business while intending to market it content and as well selling unwarranted contents while intending to sell business and ideas out. This is why it is always best to take caution when it comes to marketing content preparations meant for the big market.
These common mistakes are why you will see article do more of bragging about a particular company without being able to categorically state what anyone stands to gain from this company.
People are not interested exactly on how amazing a Coca-Cola bottle looks though, on the bright side, it takes that amazing bottle to sale the content inside the truth remains that the content is more of the why anyone will grab that bottle of coke and what is the pride when the content doesn't communicate well with the brand in question? Then Coca-Cola as a company is just about to run the loss of their life; not because they didn't communicate well with customers nor where they're unable to sell the product at the end of the day, but it is rather because the concentrated more on the brand packaging and presentation, neglecting to be sure of what content they are offering to people.
This is where we separate content marketing from business marketing and you can only get more all this in-depth knowledge if you opt into enrolling in any of the available business and entrepreneurial studies and programs offered here at our Academy of creative minds 'Soutech Ventures'. You learn beyond just starting a standard business to understanding the best tools to work with while growing your business.
Our accolades speak volumes of our jobs and contributions in the growth of several businesses in Nigeria and in Africa as a whole.
Learn and grow with us today and take the lead.