SEO The Short-Cut To The top: How to rank on search engines
brands_soutech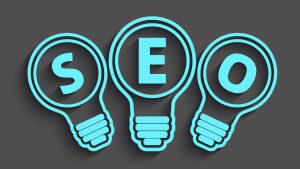 The process of building backlinks to improve your SEO is outdated and it's about to change after you are done reading this. Grow above automated emails and random pitches to contribute content on external sites. While this can work perfectly, I'm going to share the secret sauce to differentiate your backlink strategy but beware, this might be uncomfortable for many within the SEO community.
So, stop hiding behind a computer screen. get away from your desk and make connections within the local community. You have to stop hiding behind your screen and start meeting with business owners face to face to forge actual relationships. Start knocking on doors and offer a business something of value. try attending networking events and solidify relationships by making your name known within the community. Should you own a bakery, take a day off and make your famous cake for all of the businesses on your block. Just ask each business to review or write about the cake on their blog, social media and also post a picture onto Instagram.
Beyond growing your business by introducing your company to other decision-makers, there is a cross promotion strategy that will improve your SEO.
Hold on, let's backtrack.
Are you new to the SEO industry? backlinks are the foundation of Google's core algorithm. Page Rank works by counting the number and quality of links to a page to determine a rough estimate of how important the website is.
What happened in the early days of SEO is that webmasters abused the system. They'd build low quality or non-authoritative links going back to their site. This worked for a short timespan, but Google is smart. They caught on. They penalized sites. If you work in the SEO industry, you can never go to the zoo and look at Penguins and Pandas the same way.
Since Google penalized websites that built poor links, webmasters want either one of two routes. They were reactive and stopped building links altogether or they were proactive and developed a "Digital PR" strategy, utilizing the methods below.
Content contribution to external sites:
PR pitches through services like HARO (Help a Reporter Out).
Utilizing existing relationships, such as vendors or manufacturers, to cross promote.
If you continued to build links through digital PR, kudos to you and your team. There is nothing more frustrating to me than hearing that backlinks "don't work" or it's an "outdated practice."
Backlinks matter.
Brian Dean of Backlinko recently analyzed a million Google search results to answer the question, which factors correlate with first-page search engine rankings?
Dean's top two findings are that, first, backlinks remain an extremely important Google ranking factor. The number of domains linking to a page correlated with rankings more than any other factor. Second, a site's overall link authority (as measured by Ahrefs Domain Rating) strongly correlates with higher rankings.
Differentiate yourself.
Clearly, backlinks are still relevant but you just have to be creative in forging relationships. That's why I recommend dedicating time each day to going out into the local community. You can see how I bolstered my SEO and forged a relationship with a local business by offering something of value
You will be able to cross promote with other businesses. You will be able to get new potential clients or customers by introducing them to your product or services. You will also be able to forge backlinks on other local websites, which is huge from an SEO perspective. To establish trust in your local market, other local businesses need to link back to your site.
What are you waiting for? Get out of your comfy office chair and get your hands dirty by collaborating with others in your local community.