October 17, 2017
Posted by:

SouTech Team

Category:

Blog, Consulting, Digital Marketing, Sales and Marketing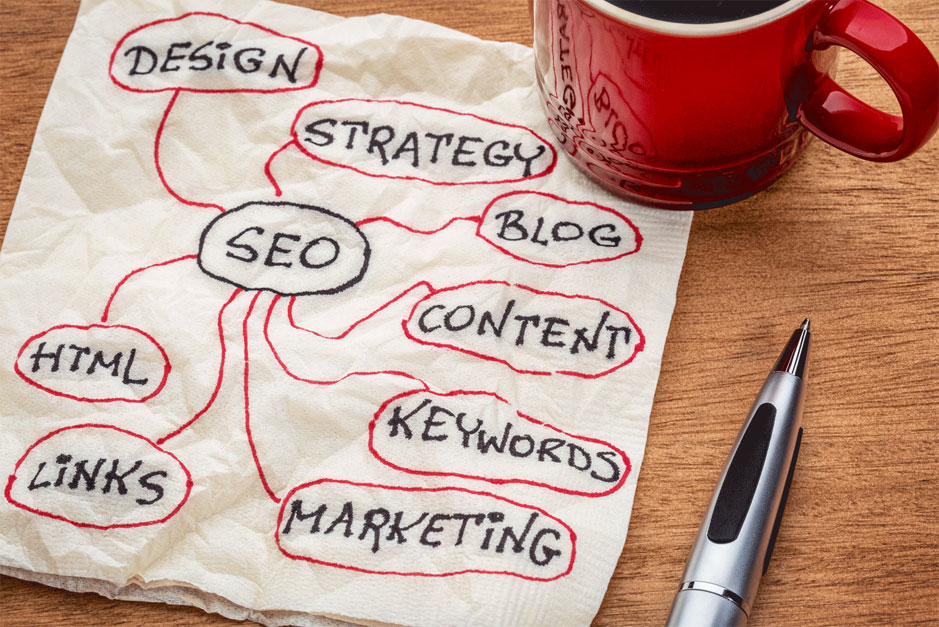 INTRODUCTION
Before we get started and going all down to the actual mistakes we want to discuss here today, you might want to ask yourself questions like, why should anyone choose to click on my site in search results when on? What is pretty special about your website on the search engine? What services do you best provide that stands you out on all search engine platforms? These and more shall we touch and elaborate on while dealing with this topic which all burns down to the common mistakes many people make in SEO.
Without wasting further time jangling up and down, let us look at my number one mistake as it relates to the few questions I asked earlier in my opening paragraph.
COMMON MISTAKES IN SEO
Lack of Adequate Value Proposition:
Just as I earlier asked, you may want to look into this aspect from the angle of what value your product or services stand to add to the site user or visitor. Why would a user select your site on the list of numerous search engine results that appear when anyone makes a search on either Google, Bing or other user-friendly search engines? How compelling is your product or services and what is the creativity measures added to the intrigue and keep your customers coming? This is all the few things to be considered in how your design and have contents on your websites.
If you are an offline business entity or let's say you own some household items shop downtown and you want to have it top the search engines, why should yours be considered on the top click? Is it that you are the only one that provides some particular unique services in the whole community? Or you have credits for being the sole supplier for the government in your country which easily stands you out as the number one in this field? I mean there must be something unique about your brand that keeps you on top of the league.
Or, are you running an e-commerce website? Of course, many people run the same lane but the question again will be on the value-added services that will convince anyone to click on your site on any search engine for example, do you offer lower prices than others do? Do you offer free shipping? Or probably you have included your product and services in other local languages enabling your site communicates with everyone and anyone at every space.
These and more are the few things we all need to consider when the value of our site becomes the question that makes anyone hit on your site on a search engine. Start with the value prop and you will have no stress retaining visitors to your site.
Segment Communication And approach:
It is not great when there is so many differences or variation between your business communication on your website, when navigation is a problem, when segments cannot be easily approached, defined and distinguished, this affect the user experience on your website which most likely is on your top value if you need to keep people coming and staying. You may want to consider separating that ice cream cone from your plate of rice as ice cream can never be made to replace stew in your rice. It must tangle, it must communicate and in the end, everyone on your site should be able to communicate with what they want and desire without having to stress so much.
The major concern in this second mistake is to consider the entire user experience on your website, from marketing campaigns to the actual conversion.
Do you know that you can be a professional website designer within one month? Do not miss out the 'live' website design training @ Soutech Web Consult Area 1, Abuja. Coming on Tuesday. Call 08034121380 Now.
Now let me ask you, how aggressive and agile is your team when it comes to marketing campaigns? SEO is evolving daily and the faster your team can iterate, the more advantage that lies on your bosom. I will always encourage people on this aspect to be aiming for agility, define your metrics for success, implement improvements as much as you can, measure impact, create new improvement, prioritize all improvements based on market and personnel and of course, repeat this trend while you avoid the all regular trends people execute in SEO.
CONCLUSION
Tips are always usually given as good as it is, but how well do people put them to practice and ensure that they yield a positive result? I will leave you to answer that for yourself, the tips have been dished and the ball is now in your court to tell how better you will grow or kill your business.
Keep your eyes down for more tips on how to carry out your effective campaigns and SEO on this same platform and don't forget to enrol for further training visit www.soutechventures.com.
Cheers!