October 19, 2017
Posted by:

SouTech Team

Category:

Digital Marketing, Website Design Training, Wordpress Website Design Training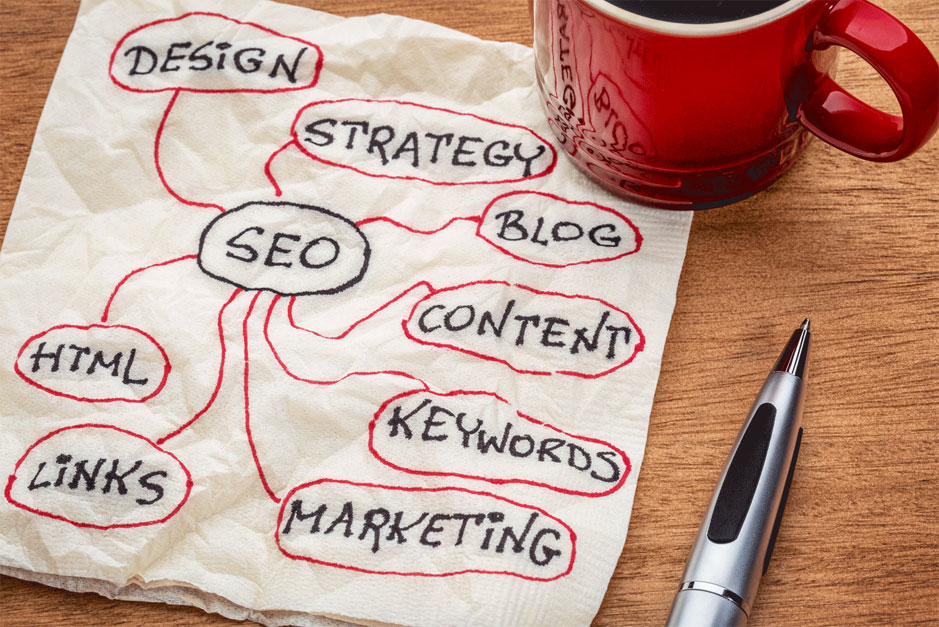 INTRODUCTION:
Come to think of it, most digital marketers spend 8 hours a week on emails and working on marketing data which adds up to 416 hours a year which you spend on these repetitive tasks alone. Not as if that figure even account for content creation, distribution, and other outreach efforts.
You really may not be able to cram extra hours into your weeks, but with the help of the right tools, you can reduce the time spent on each marketing tasks.
On the other hand, knowing the meaning of a budget as an entrepreneur or maybe just a start up, you also will probably know that in order to get your business idea off the ground, you will have to reach your chosen audience at the right time and in the right proportion and to help you do this cheaply or let me rather say affordable without compromising the quality of your marketing efforts, I've compiled a list of my top 7 free marketing tools every entrepreneur should know in these 21 centuries.
Chattypeople
Looking at how Chatbots have made their mark in the marketing world this year and despite many still believing that the chatbot is just a customer care tool, others are seeing it as a must-have in their marketing strategies.
Well, it will interest you to know that Chatbot technology has improved significantly in the past decade, allowing marketers to create bots without any coding knowledge. Chattypeople, on the other hand, is the perfect tool for those wanting to quickly create a Messenger chatbot.
This unique platform allows entrepreneurs to create a bot that not only works seamlessly with Facebook but also pushes promotions to customers on demand.
With these chatbots, you will be able to:
– Make use of Facebook Messenger and comments to push customers through your sales funnel
– Take orders directly from Facebook
– Gather data about your customers to keep them up-to-date with relevant products
MailChimp
When it comes to email marketing, I consider it an important aspect of any business's marketing strategy. With an email marketing tool such as MailChimp, you will be able to move and retain your audience through your sales funnel more effectively with a higher level of control.
MailChimp as a powerful marketing tool will allow you to:
– Build on your marketing strategy by connecting your email campaigns directly to your website
– Use your purchase data to send more personalized emails to further grow your business
– Integrate with Facebook to find new subscribers and reconnect with current ones
– Create a level of automation
– Gather feedback from MailChimp reports
PromoRepublic
This is a free-to-try social media content builder and posting tool which provides users with more than 100,000 ideas, templates and visuals for stunning Facebook, Instagram, Twitter and LinkedIn posts anyone can imagine. On this platform, there are lots of social media templates that are made by a team of professional designers and copywriters and users can pick from any template and easily customize templates with a built-in graphics editor.
Using PromoRepublic you get:
– Library with 100,000 post templates and visuals
– Calendar of post ideas for every day with holidays, days from history, trending topics and events
– Drag-and-drop graphics editor to customize stunning templates and create posts from scratch
– Auto-posting and scheduling to Facebook, Instagram, Twitter, LinkedIn
Hotjar
Diving away from social media marketing for a while, we have Hotjar on our next components to use as it is a powerful tool that will help you analyze your website's performance. It also tells you everything you need to know about all activities as well as how visitors are spending their time on your website. This tool primarily operates through heat maps that give you insights on the clicks that occur on each page and the parts of a page that are most popular.
Some of Hotjar's features are:
– The recording of cursor movements and placements on various pages
– A conversion funnel that tells you where most visitors left your website
Buffer
Social media remains one of the most important and powerful parts of any marketing strategy. That said, social media management is a full-time job in itself, and if you are starting your own business, you will most likely not have time to spend your entire week on Facebook, Twitter, Instagram, Pinterest, and every other platform now available. Buffer, a social media management tool, will help you save time by allowing you to schedule posts on each platform in advance. The tool automatically publishes your content according to your chosen schedule, and from there, you can analyze its performance from one page.
Yoast
Yoast does more than assist you in getting all right with your contents, it also aids you with the tools to fully optimize every aspect of your website. Yoast to me is a great informant and butt slapper which basically tells you everything you need to know about organic marketing on your website. Yoast is a unique and easy to use WordPress plugin.
Yoast will:
–        Give your page an SEO ranking
–        Help you write meta descriptions
–        Use a traffic light system to tell you what you are missing and what you are doing well
–        Give you a readability score to help your improve your SEO ranking
Hello Bar
Lastly, let me introduce you to 'Hello Bar', a simple tool that will help you convert your visitors into customers by easily creating banners that highlight your most important content, products, services and messages to your clients and visitors. All you need do is to just log in and select a goal; that's all.
With Hello Bar, you can choose to:
–        Promote a specific offer or sale
–        Encourage website visitors to call your company
–        Grow your mailing list
–        Expand your social media connections
–        Create a customized goal specifically for your business
CONCLUSION
To drag this to a close, I will say that this comprehensive range of tools is being used and recommended by industry experts across the world. By implementing the above into your digital marketing strategy, you will be able to automate your marketing efforts and reach your audience effectively without compromising quality, giving you the chance to focus on the operational aspects of your new business venture.
Should you want to learn more and expand your knowledge on this field, do well to enrol for a professional training now.
Visit www.soutechventures.com/courses
See a comprehensive Digital Marketing training program here:
Digital Marketing Practical Training in Abuja, Lagos ,PH Nigeria