September 7, 2023
Posted by:

SouTech Team

Category:

Blog, Graphics and Branding, Graphics and Branding Training, Mobile Application Development Service and Training, Sales and Marketing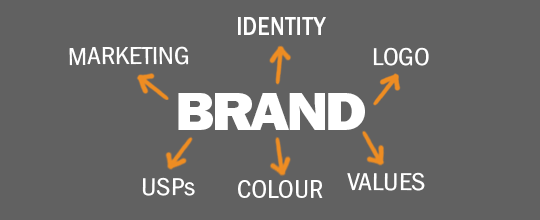 Welcome to the dynamic realm of digital design. In our evolving digital age, especially in markets as vibrant as Nigeria, the melding of branding, UI/UX, and product design is essential. Whether you're crafting a brand identity for a Lagos startup, designing an app for Port Harcourt consumers, or launching a website for an Abuja-based firm, a systematic approach is crucial. Here's a step-by-step guide:
1. Understand Your Brand and Audience:
Start by dissecting the core values, mission, and vision of your brand. Who is your audience? What do they value? In cities like Lagos or Owerri, demographics might differ, so tailoring your approach based on location is beneficial.
2. Establish a Visual Identity:
From logos to color schemes, your brand's visual elements should echo its essence. Remember, a brand from Port Harcourt may resonate differently in Abuja, so always consider local nuances.
3. Dive into UI/UX Research:
Understand the preferences of your target users. Use surveys, feedback sessions, and market research. The goal is to capture what the average Nigerian user expects and desires from a digital experience.
4. Develop a Mobile-First Design:
Nigeria's mobile users are on the rise. Design with a mobile-first approach to ensure optimal display and functionality on smartphones.
5. Create Interactive Prototypes:
Before the final product, develop interactive wireframes or mockups. This step allows for tangible testing and feedback, ensuring the final design meets user expectations.
6. Integrate Content Thoughtfully:
Content isn't just about text. It's about how it interacts with design elements. Ensure that your UI/UX complements and enhances the content rather than overwhelming it.
7. Ensure SEO Optimization:
An exceptional design is futile if it doesn't reach its audience. Integrate SEO practices to ensure your website or app ranks well on search engines.
8. Focus on Accessibility:
All users, including those with disabilities, should navigate your platform effortlessly. Embrace designs that are universally accessible.
9. Test with Real Users:
Once your prototype is ready, get real users to test it. Gather feedback and iterate. This step is crucial in cities like Lagos and Abuja where user preferences can significantly influence success.
10. Launch and Gather Feedback:
After thorough testing, launch your website or app. Post-launch, continue to gather feedback and be ready to make necessary adjustments.
Training and Continuous Learning:
To stay updated, consider attending workshops or training sessions in places like Lagos, which often hosts design seminars and webinars. The digital landscape in Nigeria is ever-evolving, and continuous learning is your best ally.
Conclusion: Nigeria, with its bustling cities like Lagos, Abuja, and Port Harcourt, presents a rich tapestry of opportunities and challenges for digital designers. This step-by-step guide is a starting point. Remember, every brand and project is unique. It's the blend of these steps with creativity and local insights that will set you apart. Whether you're a budding designer or a brand seeking to make its mark, a systematic, user-centered approach is the key to success in Nigeria's digital arena.
Contact us today for – solutions, internships, training, mentorship, consulting services
Digital design Nigeria, Branding essentials Lagos, UI/UX training Abuja, Nigerian digital landscape, Visual identity Port Harcourt, Mobile-first design Nigeria, Interactive prototypes Owerri, Content integration Lagos ,SEO optimization Abuja, Accessibility design Nigeria, User testing Port Harcourt, Digital feedback gathering, Design seminars Nigeria, Nigerian brand identity, Web design training Lagos, App design essentials Abuja, User-centered approach Nigeria, Digital opportunities Lagos, Digital challenges Abuja, Creative design Port Harcourt