October 2, 2019
Posted by:

teamDigital Marketing

Category:

Others
Unlike other cities of Nigeria, Owerri the capital of Imo state seems to be behind in matters concerning information and communication technology.
As a first time visitor to the state, you will easily spot hotel structures which seem to be the only major attraction to the state.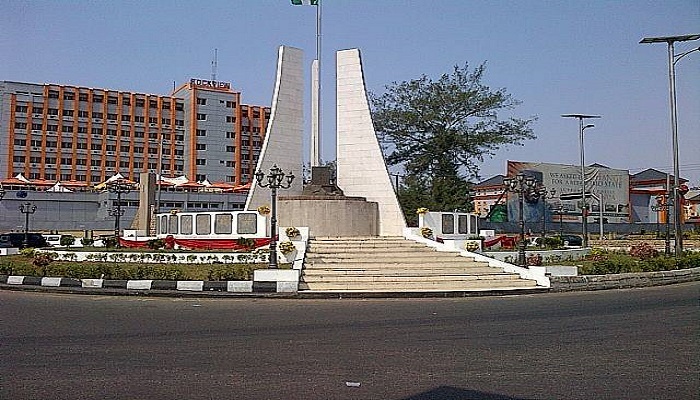 As we all know, the oldest business in the world is commerce which gives rise to trade of goods and exchange of services.
However, for this processes to be in operation, the Government needs to create a conducive environment to nurture and help these trade processes thrive.
Where this is not forthcoming, investors are seen relocating to other states of the country for greener pastures which in turn leaves the state with less commercial activities and poor economic growth.
Digitize your Business Click here
In recent times, we have seen demolition of markets housing major trade activities in the state with poor relocation plans as alternative. This has forced some growing businesses to shut down and others, still struggling to find their feet.
In the middle of all these chaos and trade uncertainties, the lasting solution is Digitizing Owerri.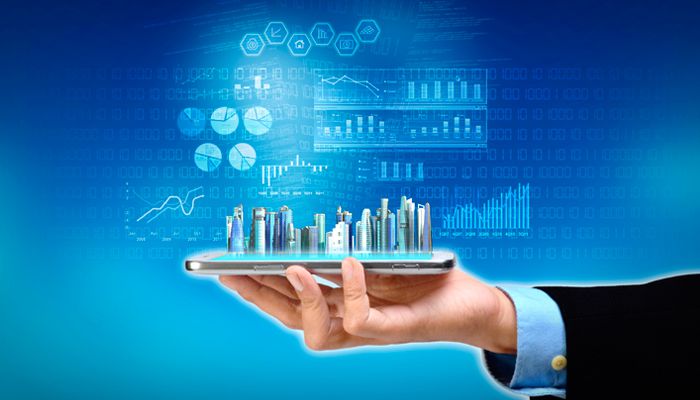 The richest man in the world as I speak is Jeff Bezoz, founder and CEO of amazon, one of the world's leading names in E-commerce. He's able to get to this position because he leveraged the power of the internet, the power of I.C.T.
It cannot be overemphasized how much businesses can grow with the introduction of digital processes which can take over business activities like :
Administration
Operation
Procurement
Customer service
Marketing
Payment
A full-fledged business website should include 5 of these business processes which mean that after other businesses are closed for the day, a digitized business still has more time open to attend to customers and trade inquiries.
Being available when a trade activity arises is what gives you an edge over your competitors in business.
More than 70% of the residents of Owerri have internet enabled smartphones and are seen mostly on social media platforms like facebook and it's kind whose total membership is over 4 billion (facebook, Wechat, Whatsapp, twitter etc).
The banks and other smart businesses know that taking their businesses online and promoting it on platforms where these individual prospects are will mean that their businesses have 15X more visibility than a business with just a physical contact.
This switch in business has over recent years been the reason for the explosion in customer base of businesses with online presence and visibility.
Imagine what It is like to have a shop at the corner of the road which is seen by just persons passing along, other persons who pass through other roads don't get to see it and won't know such a shop ever exists.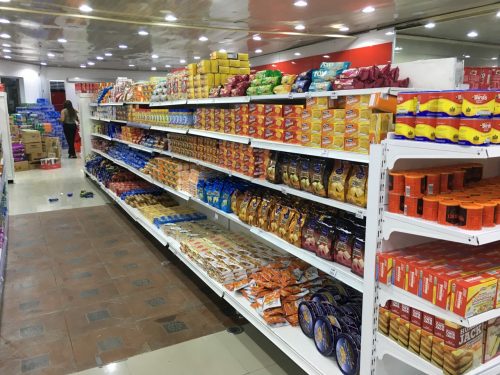 Now how about taking this piece of shop online and digitizing its processes, what do you think will happen to its Business operations and activities? Yes your guess is good as mine, it will see customers visiting , purchasing and making inquiries . That's the power of the internet and that is why smart businesses are cashing out daily.
Taking your business to where your prospective customers are regularly means that you are advertising in the right target market. It also means that you are supplying products and solutions to a hungry market in need of them. This will see an exchange happen and revenue drawn into your business.
I might also agree with you that digitizing a business comes with its associated costs as well but then it's cost is absolutely not comparable to the gains obtainable from it.
A good website which includes the 5 major trade processes can actually cost well over 200,000 naira to set up .
While most social media platforms allow you create free business pages, you need to set it up yourself to get along with its functions which really involves some level of technical savvy-ness .
At this point, you might start wondering if you should really consider on-boarding this digital business process which promises a lot for your business but has its little cost barrier.
I know how this feels already and that's why SOUTECH Hub in partnership with SME Network Africa have come up with an amazing Digital Business Campaign.
This campaign intends to digitize 5,000 businesses in owerri and it's environs, to give them digital visibility and to create a Facebook page for all of them . Don't get happy yet.
The best part is this, SOUTECH Hub is offering this Digital service FREE-OF-CHARGE. the only cost bearable by the business owner is the cost of purchase of domain name and hosting which is just 2,000 naira.
WHAT BUSINESSES STAND TO GAIN:
-Free website design
-Online Payment Integration (Accept debit/credit payment)
-Free Social Media Accounts
-Basic brand Identity design (eg. Logo)
-Digital Marketing Bootstrap setup
-Business/Entrepreneurship course.

Wow, this is definitely a never seen before campaign .
As I am writing this, businesses are already taking advantage of this Digital campaign.
A campaign that promises to revolutionize the way businesses are run, a campaign that promises to double the revenue of your business.
We are dealing with individuals on a "first come first served" bases and the best time to get registered is now, while you are still reading this, while there is still enough space to be be among the first businesses to enjoy this amazing digital business setup.
To help your business and take it to the next level through digital setup and awareness, fill out the form in the link below and we'll get back to you in 6 hours.
Click here: http://bit.ly/2mXpnrJ
Want to learn? https://www.soutechventures.com/ilearn/courses.php See course details- over 20 Tech Skills


Get 80% Discount when you chat up (234) 8034121380 via WhatsApp
Get Cashback when you refer your friends, Let's get started!!!