August 7, 2017
Posted by:

cyberanalyst

Category:

Blog, CISSP, Consulting, Cyber-security and Ethical Hacking Training, Development, Others, Project and Research Nigeria, Softwares, Technologies
Just recently it was in the news that over 7million Dropbox usernames and passwords were being stolen with initial reports that the Dropbox server itself was hacked. The company made this statement on their blog as quoted "The usernames and passwords and passwords that are referenced in these articles were stolen from unrelated services and not Dropbox. Attackers however, went further more to use the stolen credentials to attempt log in into our websites across the internet, including Dropbox".

Stories and news of data and network breaches in organizational networks have become trending on every headline recently so regardless of where the loopholes are, it is something we hear frequently. So many highly profiled businesses that we interact with regularly such as restaurants, product retailers have had POS (Point of Sale) data breaches over the past months.
However, I will tell you a few tips on how to approach a data breach situation and some things you can put in place in case you're faced by such situations.
| Want to start an eBusiness and Grow it Globally with free IT, Legal, Internet Discounts,3 Months SME Startup Course, ePayment Integration, Biz Development Services, Free Website, Free SMS Units/Portal all done for you within 30 Days?
Start Here>> Click  >>> Start a Digital Business in Nigeria
What to do Immediately- First Things First
First of all, try to determine the form of data breach that your information has been involved in. If it is an online data breach, then there is a possibility that your username and password might have been stolen, and if it is a POS data breach then it means your credit card numbers have been stolen as well.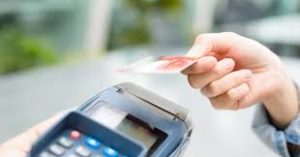 Now if it is a POS data breach from a product outlet or a store, a restaurant that you have just purchased something with, then immediately check your credit card credentials and bank details for any suspicious activity.
Lookout for any alerts from the vendors that you use such that immediately a vulnerable vendor has contacted customers of password change, the user should do so too.
Avoid any potential phishing email or emails that require you update your password and private information via email. One tip you should always look out for is to check the email id or web address to confirm it is the official email or web address of your financial institution.
You can also change your other passwords if you use the same password over several accounts particularly the ones linked to your email account and those that contain your private and financial information. I advise you to go through you bank and credit card accounts as well.
Always notify you financial institution whenever you receive any suspicious activity going on as regards your financial account. Make sure you let them know the breached institution which your credit was used. They can take immediate action by blocking any transaction to that account.
 Meanwhile in the Interim
Continue to keep a close eye on you bank or financial accounts. You could also subscribe for receiving transaction alerts via text and emails. It is policy now for every bank provide these services. Sometimes it may seem that you are now safe but a cybercriminal has patience has a key virtue and therefore may take months to make use of your stolen bank and financial information.
You might as well contact the company which the data breach occurred when you did your transaction. They can provide you with information as regards the type of information that was leaked and the policies they have put in place to keep your personal details protected.
In the Long run
A lot of businesses or organisations have developed a policy such that any customer that gets affected by a data breach is given a free year of data monitoring. You can also find out with the organisation if they have such policies or if they such services.
I still lay emphasis on the use of a secure password coupled with a two-factor authentication as explained in my previous articles to be a key online safety means.
Data breaches however continue to be most frequent incidents these days like I said, there are ways to stay alert and be protected at all times. Luckily, if there are purchases you have made, there are anti-fraud laws in place to ensure your safety. If you find yourself in the clutch of any of the data breaches, be diligent enough to monitor your accounts. Soutech web consultants are just the right professionals to handle to fears. If you in anyway become a victim of sort, you can contact us at SOUTECH. Also, if you take all the methods and tips mentioned in this article and as long as you report any suspicious fraudulent activity then you are just as well informed as ever.
| Want to start an eBusiness and Grow it Globally with free IT, Legal, Internet Discounts,3 Months SME Startup Course, ePayment Integration, Biz Development Services, Free Website, Free SMS Units/Portal all done for you within 30 Days?
Start Here>> Click  >>> Start a Digital Business in Nigeria