January 4, 2019
Posted by:

SouTech Team

Category:

Blog, Development, Mobile Application Development Service and Training, Website Design Service Abuja, Website Hosting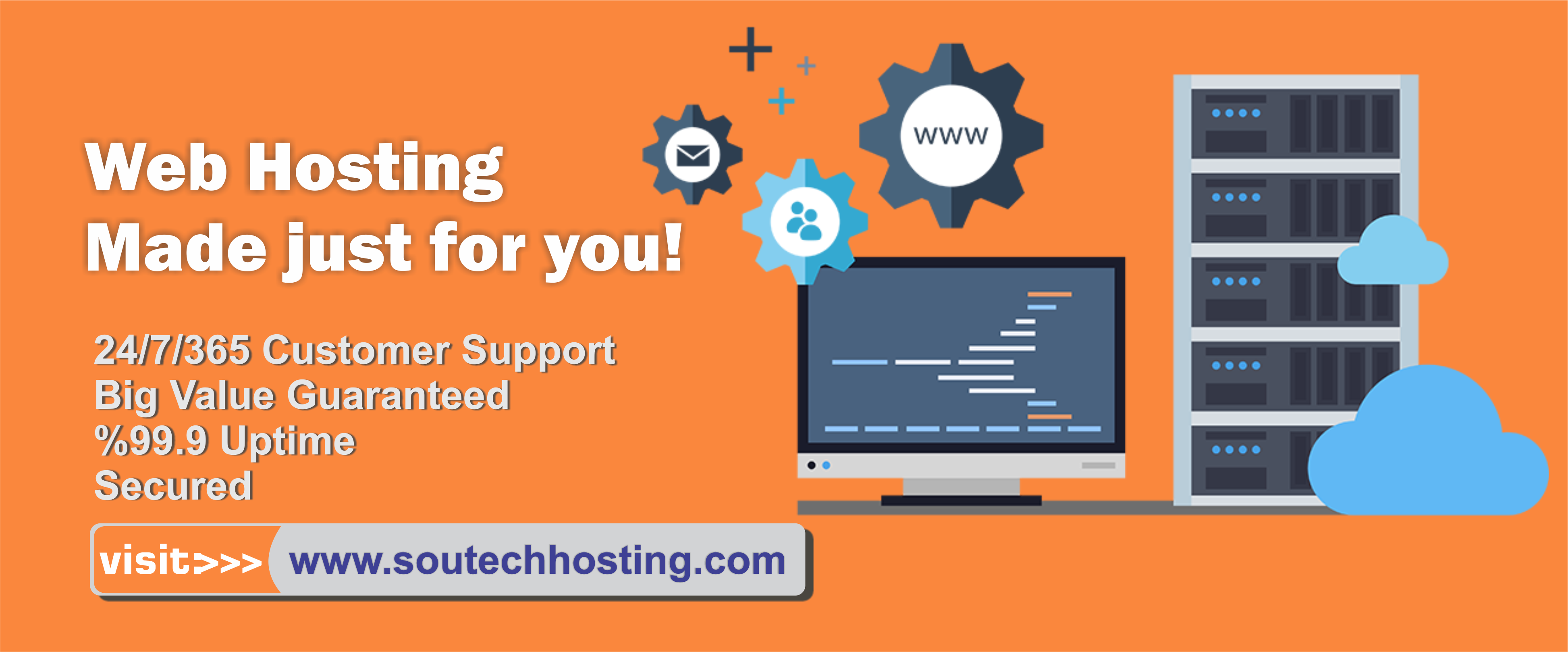 Have you been looking forward to getting a website for your businesses or services? The opportunity is here for you today. After reading this article you will be able to get a free Website, Mobile App, Blog, Epay Integration and I.T Support (5-in-1).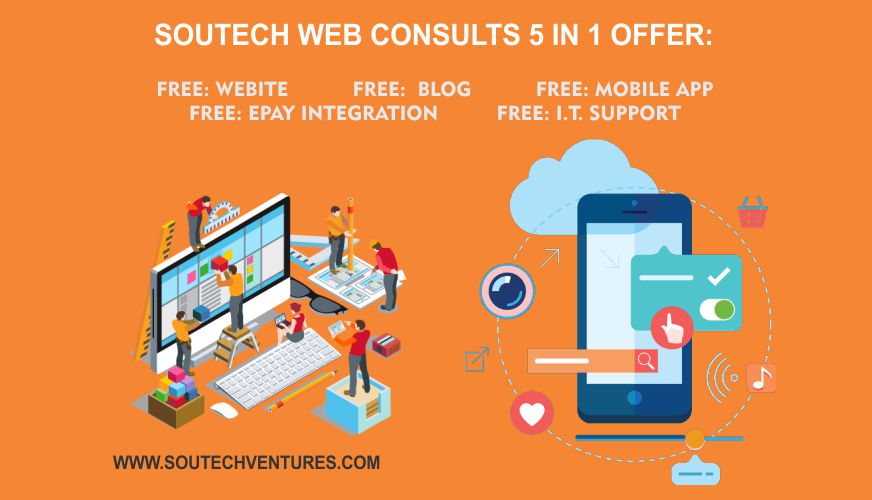 Why you need a website and mobile app?
A website can be seen as a platform where you can showcase your business and services for the whole wide world to see. It is important to have a website because your customers are willing to look elsewhere if they could not see or access online content of your business and services.
Influence and control the narrative.
Patronage of most customers are influenced by online reviews, this can be achieved by having a section for reviews or customers' testimonial.
You can control the narrative of your business and services by creating your own story and mission on your website in order to influence the perception of the public.
Pay less and get more.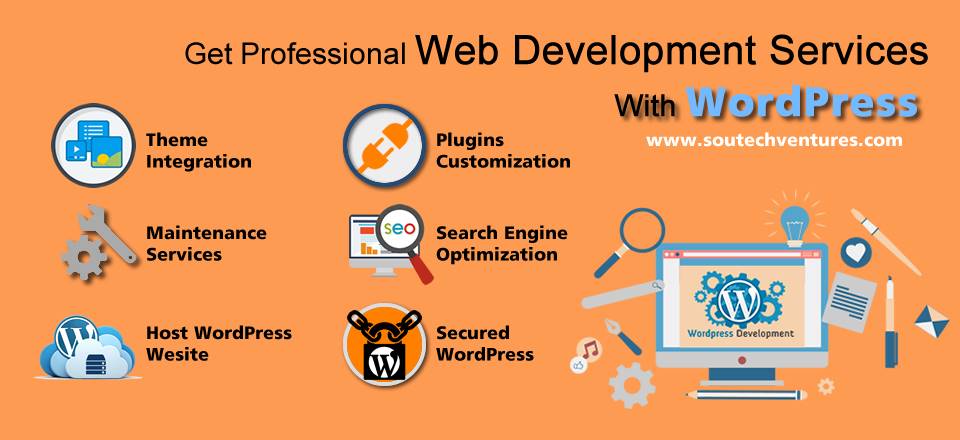 When you participate in Soutech promo offers such as this, you can get a website and mobile app for free which will push the position of your business and services towards reaching out to thousands of potential customers for less amount (Domain name and hosting), than you would spending high on traditional marketing and prints.
Your Competitors have websites.
Your competitors have websites and mobile apps where they easily reach both their existing and potential customers. If you do not have a mobile app or website, you are probably giving your internet-savvy potentials customers reason to patronize another brand than yours. Research has proven that over 70% of customers that heard of a new product/service, often surf the internet to learn more about the product/service.
Round-The-Clock Operation.
Some people will not have the luxury of time to shop on your website during the day because of their busy work schedule. Obviously, no one wants to work till 2:00 am but it's likely that those with tight daily schedule, would want to shop at their convenient time which could be at any time of the day or night when your office/store is closed for the day. Website or mobile app guarantee round the clock operation of your businesses and services.
Let The World See You on Google.
You will show up on google when someone searches using keywords related or to your website. But chances of showing up are zero if you do not have a website.
Various Options Available to Utilize.
Aside from displaying your products in detail and listing all your services with beautiful images, you can also add downloadable PDF and instructional videos.
People spend more time on the mobile app, and it is also easy to notify customers of new product and updates using push notifications.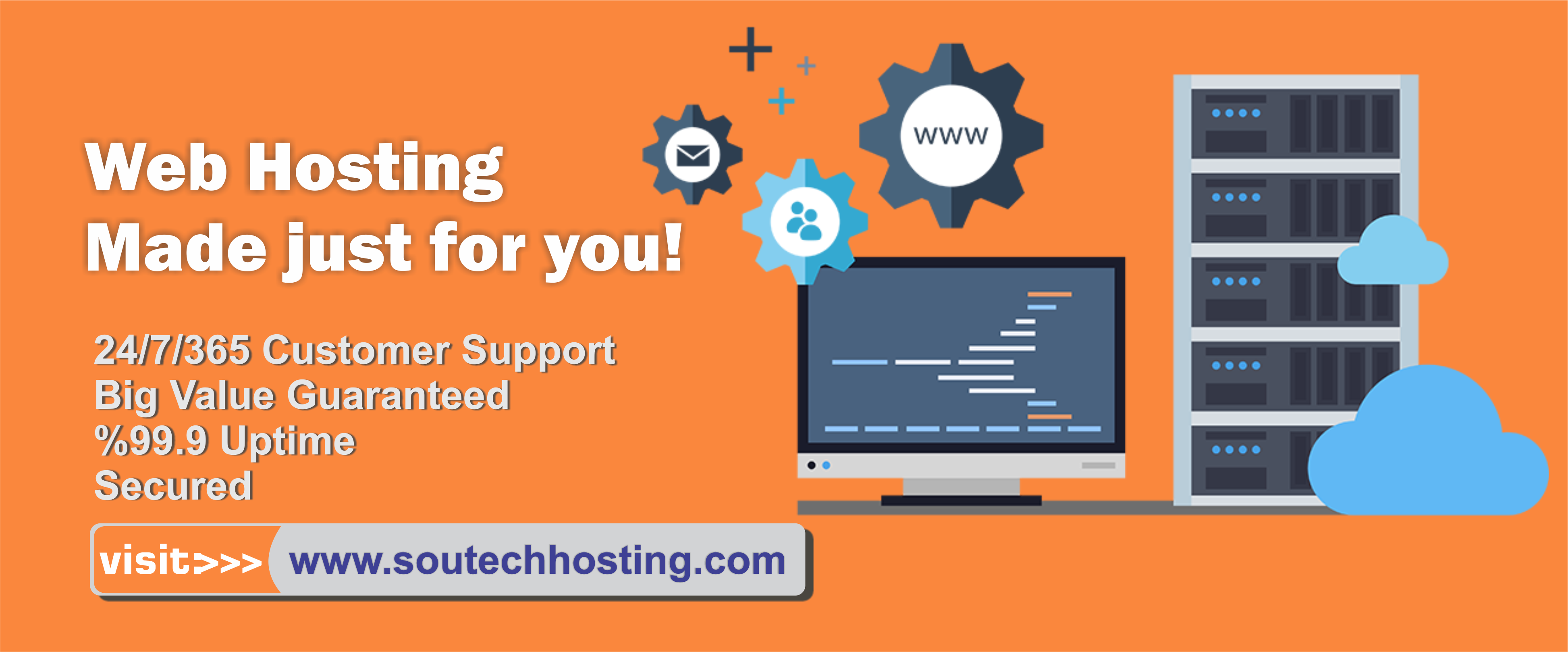 GETTING A FREE WEBSITE, BLOG, EPAY, MOBILE APP AND IT SUPPORT (5 IN 1):
** Above content(No. 4)  will be used to create your beautiful website by 25th of The Month.
All Runner Ups/Participants in the Campaign gets a Website/Blog
Only Selected 5 Biz gets the 5 in 1.
To learn more about this offer Text/WhatsApp 09026558000
Don't Miss Out