May 15, 2017
Posted by:

SouTech Team

Category:

Cyber-security and Ethical Hacking Training, Softwares, Technologies
IT security breaches have regularly made news headlines over the past 12 to 18 months. These hacks can be extremely costly. Businesses are now making their IT security a top priority to ensure they are protected from hackers. This means the demand for IT security professionals has soared and Ethical Hackers are among the most highly sought after.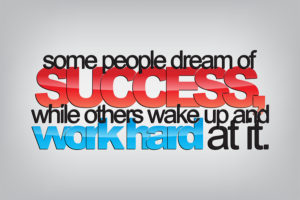 The role of Ethical Hacker is one of the most exciting in IT currently with an average salary of £72,500 (according to itjobswatch.co.uk). Ethical Hackers are at the forefront of IT security and the top of their field. They work directly to stop malicious hackers, using many of the same techniques. But crucially, once they've spotted a gap in security, they close it to protect the business.The biggest and most trusted certification for Ethical Hackers is EC-Council's Certified Ethical hacker certification. As the title suggests, it proves you have the skills of an Ethical Hacker. In order to pass the CEH exam, you'll need to prove skills in areas like malware threats, session hijacking, SQL infection and cryptography. This shows you can identify gaps in a business's security and ensure they cannot be exploited.
| Want to start an eBusiness and Grow it Globally with free IT, Legal, Internet Discounts,3 Months SME Startup Course, ePayment Integration, Biz Development Services, Free Website, Free SMS Units/Portal all done for you within 30 Days?
Start Here>> Click  >>> Start a Digital Business in Nigeria
To help you get your CEH certification and prove you have all the ethical hacking skills required, we've compiled 5 of the most useful tips to help you prepare for the tough CEH exam.
1. Get familiar with the exam
It's important to get familiar with the exam before attempting it. EC-Council's CEH website can help you do this. It has CEH FAQs, a breakdown of the exam format and duration, plus an extensive background of the CEH certification and regulations. I'd also recommend using the website for reference during your studies, or if you have any queries about the exam. If you still want more information, take a look at our previous post on CEH v9 FAQs.
Due to the sensitivity of the knowledge the CEH is teaching you( SOUTECH does a monthly CEH taining- Abuja class and online classes)
Image courtesy of EC-Council
And as a very basic tip, but a point definitely worth mentioning, make sure you know which version of CEH you're studying for. EC-Council recently updated the CEH curriculum to version 9.
2. Use a study guide
EC-Council offer a series of study guides for their CEH exam. These are on five different topics within ethical hacking, which includes "Attack Phases", "Linux, Macintosh & Mobile Systems", "Secure Network Infrastructures", "Threats & Defense Mechanisms" and "Web Applications & Data Servers". As they're official from EC-Council, you know you can trust the information. Each book covers its topic thoroughly, giving you plenty of knowledge to tackle it in the exam.
You can contact us for several study guide or take an online training today at pocket friendly prices
3. Take an official CEH course
Sitting an official CEH course will put you in the best possible position for the exam, following a method proven to help people gain as much knowledge and skills as possible. If you choose an official classroom based CEH course, you'll benefit from a qualified expert instructor. You'll have access to the instructor's expert knowledge when you have questions. Whilst you're also with other students who'll be in the same situation, asking similar questions and boosting your motivation.
4. Test yourself with practice questions
The best way to assess your readiness for the CEH exam is to try a practice test. You'll get immediate feedback and it'll help you make the connection between your studies and the end goal of gaining knowledge and skills and passing the exam, relating your knowledge to specially designed questions.
Skillset offer CEH practice tests in 52 different skill areas. From Cryptanalytic Attacks to Computer Viruses to Session Hijacking, this incredible detail means you can study CEH comprehensively. Also, each topic has a series of more advanced levels allowing you to test the depth of your knowledge for each topic area.
There is also a practice test on the EC-Council website. As it comes straight from the creators of the CEH exam you know the questions will be useful and could be a basis from which to build your revision, and assess your readiness for the CEH exam. I wouldn't use this resource too early in your studies, but as a check to see whether your knowledge is well-rounded enough for the exam.
5. Get involved in a forum
Using a forum is a great way to connect with many like-minded people who are currently studying for the same certification or who have sat it in the past. You'll learn from their queries and experiences helping you get ideas for your own studies. However, bear in mind that not everyone is an expert.
TechExams has one of the largest CEH forums, with people that have passed and those who have found barriers and difficulties whilst studying. Here, you'll be able to find help and information regarding what skill areas you should concentrate on to gain the most from the certification. Not only will this help you pass the exam, it'll help you focus on the most useful topic areas to help you on the job in the future.
Take a CEH course in abuja today, or enroll for an online training from the confort of your home.
Click below to check out course details:
| Want to start an eBusiness and Grow it Globally with free IT, Legal, Internet Discounts,3 Months SME Startup Course, ePayment Integration, Biz Development Services, Free Website, Free SMS Units/Portal all done for you within 30 Days?
Start Here>> Click  >>> Start a Digital Business in Nigeria