November 29, 2018
Posted by:

SouTech Team

Category:

Development, Web Development Training, Website Design Service Abuja, Website Design Training, Website Hosting, Wordpress Website Design Training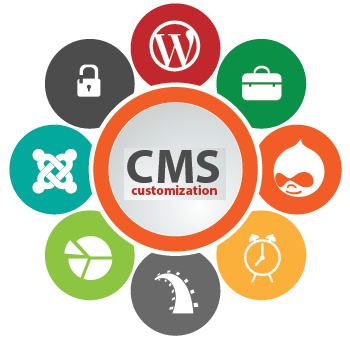 Most websites nowadays run on a content management system, or CMS, that powers the backend of the site and enables any of us to make changes to the content quickly and without any prior knowledge.
Just like website content requiring regular updates to stay fresh, CMS updates are an essential part of website maintenance. While sticking with the current and familiar CMS might seem like the easier option, remaining with an unsupported or out-dated CMS poses significant risks.
Here are just 5 reasons CMS updates and upgrades should not be ignored:
1. Avoid Expenses: Paying Developers for Upgrades
There is one good thing that you get off by using content management system and that is free updates. Really if you were to pay developer fees and maintenance you should be parting away with average of 100$ or N37,000 monthly, but this is not case as every or most content management system softwares like WordPress, Joomla and the rest give free updates to its users.
2. Outdated CMS Means Your Website is not Secured
 As is the nature of any digital offering, guaranteeing 100% security against cyber attacks is almost impossible, unless you want to invest a disproportionally large amount of money to achieve it. With that said, keeping your CMS up to date significantly reduces the vulnerability of your site. Security updates, sometimes referred to as security releases, are especially important in ensuring your CMS is kept robust. An out-dated CMS system opens itself up to potential attackers who can be merciless in discovering a website's weak spots and is the number one cause of cyber attacks. These kinds of breaches, while unwarranted, compromise sensitive data and can in turn impact on your online credibility. i can boldly tell you from my usage of CMS softwares way back from 2005 that when you stop updating your website is when you expose your website to so many security flaws. So many security fix #teamSOUTECH have done have one way or the other related to websites using outdated content management softwares.
3. Updates Are Meant to Fix Bugs, compatibility and Technical Issues associated with CMSs.
All top content management systems have teams of developers that pay attention to these bugs and take time to find solutions for those issues, the solutions are bundled in updates made available to whoever updates the softwares.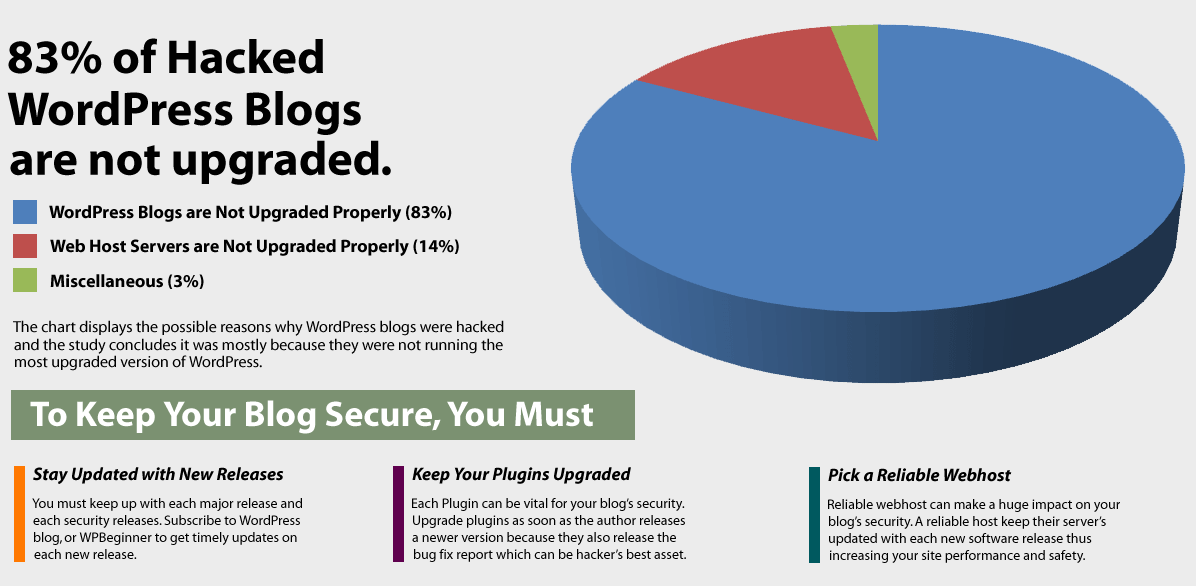 Technical issues and bugs that are discovered with previous versions of a CMS are often resolved through updates. These fixes address common problems such as coding errors, bugs and incompatibility of plugins, all of which can lead to broken functionality on the site which is generally a painstaking issue for web editors and users alike.
4.  Top New Features and Functionalities from updates
One nice thing you get is new features and functionalities(capability of your CMS) any time you update.
5. Why You Need To Act FAST!
CMS systems, like most software, are developed in tandem with technological advancements such as browser updates making new versions necessary to support and remain compatible with these developments. Each version produced implements changes and improvements that make it increasingly different to the original. While upgrading from the previous update is a relatively simple task, making the jump from much earlier versions presents certain challenges meaning the process can take considerably longer and cost considerably more.
Lastly for the world (2) two popular CMS here are the benefits of an update:
WordPress versions 4.9.6 and earlier are affected by a media issue that could potentially allow a user with certain capabilities to attempt to delete files outside the uploads directory.
Seventeen other bugs were fixed in WordPress 4.9.7. Particularly of note were:
Taxonomy: Improve cache handling for term queries.
Posts, Post Types: Clear post password cookie when logging out.
Widgets: Allow basic HTML tags in sidebar descriptions on Widgets admin screen.
Community Events Dashboard: Always show the nearest WordCamp if one is coming up, even if there are multiple Meetups happening first.
Privacy: Make sure default privacy policy content does not cause a fatal error when flushing rewrite rules outside of the admin context.
Download WordPress 4.9.7 or venture over to Dashboard → Updates and click "Update Now." Sites that support automatic background updates are already beginning to update automatically.
===
Joomla
This is a snippet of the extract from Joomla website:
Wait! Joomla 3.9 is about more than just Privacy
Article management that hands you your time back
Little features that make a big difference when it comes to easy content management…
You already add notes to your modules, categories and menu items to help you manage your site. And now you can do the same with your articles. On top of that, you can also filter your articles by notes.
Searching for a specific content to edit? Joomla 3.9 saves the digging around. Simply enter content:mycontentherein the search bar and the system finds it for you in milliseconds.
Contortionist-level flexibility for your Custom Fields
Joomla 3.9 ratchets up Custom Fields flexibility with two brand-new options…
A repeatable custom field now allows you to have more than one value and more than one field type per custom field.
Thanks to the support of our layout system, you can now create alternative layouts – for Custom Fields that work the way you do.
Two new options. One enriched frontend
Your users will LOVE our two most recent frontend changes…
A fresh way to use the Newsflash Module! Want to display your Intro or Full article images in your module? Now you can do either, all by just changing a setting.
A couple of brand new filters for even more homepage versatility! The latest articles module allows you to show only articles from a specific author, while the articles category module lets you display your tags, group your articles by tags, and display them by date field.
Also see some of the patches and benefits on new versions on github:
Interested in Learning More:
Get trained today> Make your choice from over 20 Professional IT Training Courses:
https://www.soutechventures.com/courses/
Learn from the BEST!
Click to start learning while you earn and grow…