September 6, 2018
Posted by:

SouTech Team

Category:

Blog, Consulting, Development, Softwares, Technologies, Website Design Service Abuja, Website Design Training

Website maintenance contains of all the actions needed to ensure the operational integrity of a site. The major problematic found on a website are broken links, missing links, unanswered feedback's etc. Influence of a website and working seems to be similar to functioning of a car. Failure in the routine oil change will result in drooping the performance of the site. This should never happen to your website.
Before doing the maintenance process, a good and interesting maintenance group should be appointed to carry out various checks. The maintenance group contains of person who manages all the necessary activities. The larger websites need more number of staff. With regular maintenance a website run very effortlessly and meritoriously.
| Want to start an eBusiness and Grow it Globally with free IT, Legal, Internet Discounts,3 Months SME Startup Course, ePayment Integration, Biz Development Services, Free Website, Free SMS Units/Portal all done for you within 30 Days?
Start Here>> Click  >>> Start a Digital Business in Nigeria
Regular visitors of the website will always look for what is new in the website. Therefore a website should be provided with regular updates and features. The website must be impressive, only then the users will stay long time and make purchases. An effective website will have the ability to make tremendous amount of incoming traffic to it and can make a positive impact on the sales. Visitors usually check content, navigation, design etc of a website then will make an overall expression. This it indicates the importance of website maintenance.
Modifications on the website includes complex updates. Regular updates of a site include addition of new pages, checking link integrity, posting newsletters, checking technical aspects of a site, adding new content etc. Meanwhile periodic improvements include re designing the web pages, organizing website success etc. It is necessary for a web development company should follow a website maintenance checklist.
Thorough review and testing the entire website
Always make sure that you go through all the webpages before launching. Check for broken lines and other area of improvements.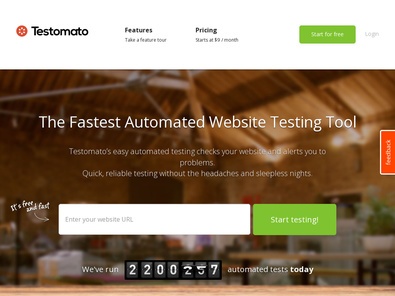 Always pay attention to the website payload, speed load, speed test, meta tags and missing page titles
Test the website forms and checkout process
Always make sure that all the forms on the websites are working perfectly and easier for users to fill without stress.
Checking all call to action pages like checkout, contact us and lots more should be checked properly and frequently.
Review KPI, SEO analysis report monthly
Key Performance Indicator (KPI) is a metric used in website traffic analysis to check how some part of the website is performing.
Search Engine Optimization is the metric that enables website to receive traffic from Search Engine traffic.
You must set and measure both KPI and SEO effectively to do proper website maintenance.
Security updates and bug fixes
Always make sure that both the website developers and hosting company provide proper security for patches and bug fixing before the users see it themselves.
Renew domain names
Always make sure that nearly all the domain names has an expiry date notification so that you can know when to renew all your active domain names.
Check backups
The first thing to always consider when doing website maintenance is to always backup all your website contents and not only that, always make sure that the backups are checked frequently so that you can be rest assured that the website can be restored to its last backup point.
Testing browser compatibility
It is always good to use different browsers to check if your website is compatible with all the browsers so that you will know that you are not shorting traffic from one browser.
Check analytics
Always check for your website analytics daily, weekly and monthly so that you will be able to know how you are ranking and doing.
Examine site front end
     It is advisable to make sure that the welcoming page of the website is beautiful and appealing since most of your website traffic will firstly land on it.
Stay compliant with laws
Please stay away from any copyrighted contents on your website like pictures and videos material.
| Want to start an eBusiness and Grow it Globally with free IT, Legal, Internet Discounts,3 Months SME Startup Course, ePayment Integration, Biz Development Services, Free Website, Free SMS Units/Portal all done for you within 30 Days?
Start Here>> Click  >>> Start a Digital Business in Nigeria