November 30, 2017
Posted by:

SOUTECH Brands

Category:

Business Negotiation, Consulting, Others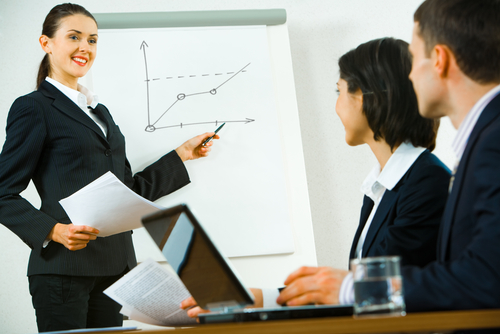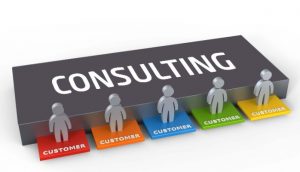 BECOME A PROFESSIONAL AND CERTIFIED eBUSINESS CONSULTANT
An e-business consultant is basically that business guru who understand the ethics and concept of electronic business and as well advises clients and is always likely about using the Internet to help them achieve their business goals.
Generally, an e-business consultant does not build or design a website. He or she specializes in the management of the client's electronic business, not the technology.
E-business is really not just about websites but about the entire online presence, the website or intranet, its presence on the Internet in blogs, social networking sites such as YouTube, and Facebook, and Twitter and it's Google footprint the width and depth of pages listed in Google.
A professional e-business consultant advises on the e-business lifecycle including:
* the business case for a website
* website accessibility testing and advice
* website development briefs
* content audits and advice
* online marketing plans
* website testing services
* search engine optimisation (SEO)
* facilitation of focus groups
* expert reviews of websites
* website usability advice
* analysis and reporting of focus group feedback
* information architecture design
* e-commerce advice
* stakeholder engagement strategies – eg interviewing, forums, blogs
What you will Learn:
You will in this course training learn
What is Google Analytics, how it works and how can it help a business?
What are Pay Per Click Ads and how can they drive traffic to your website?
What is Search Engine Optimization and how can it get you more customers?
What are all the "backdoor" ways to getting work in the IT industry?
What is source code control and version control?
How do you write a Business Plan or a Marketing Plan for an IT Startup?
How can video be used to present a software product, document, product and demo, all in one?
What goes on behind a website?
And lots more

WHAT YOU NEED TO GET STARTED
It would be useful for the student willing to apply for this course to have slight knowledge about IT/software before starting the course
TRAINING MODULE
When you pay for the course you get a number of free ebooks, videos, pdf and other useful kits on topics based and related on and to e-Business development and building as well as management.
You will be drilled on basic knowledge from how to find work as a consultant, through to how to work with clients to ensure the requirements of the work are correct, through to carrying out consultancy work (e.g. business continuity planning, disaster recovery, technical architecture work or RFPs) or implementation work (e.g. analysis and design through to implementation and testing of websites, smartphone apps or desktop apps/software packages).
The course will explain how to get work using technical websites and LinkedIn as well as repeat work from previous clients and work through other consultancies. It will explain how to write RFPs, White Papers, and technical documentation. And lots more
WHO CAN ENROL?
People who want to be successful and experts in IT Consultancy
Persons who want to know more about some key terms surrounding websites and e-commerce etc