July 4, 2021
Posted by:

SouTech Team

Category:

Blog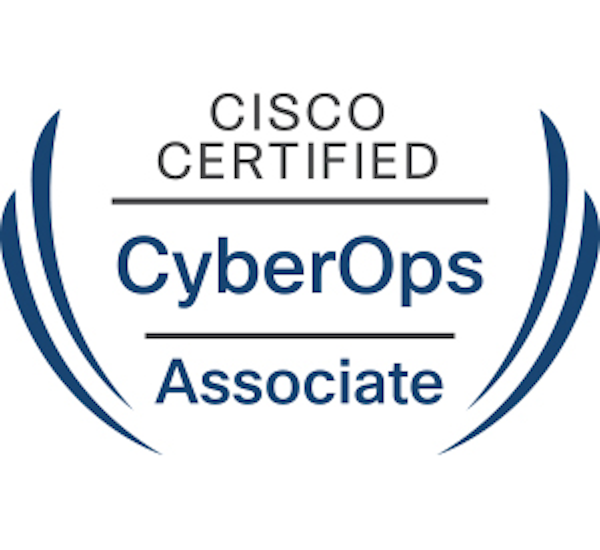 You'll be trained by Cisco Certified Trainers who, through our unique Lecture | Lab | Review technique, will take you through key security principles and provide hands-on, practical examples. This technique will help you better retain knowledge and will ensure you are capable of applying your skills to real-life scenarios.
Upon completing this certification you will have:
the skills to prepare for more advanced job roles in cyber security operations
a basic understanding of Security Operations Centre (SOC) teams including an understanding of the type of metrics used to detect and respond to security incidents
an understanding of how to protect your organisation's information from common attack vectors and endpoint attacks
knowledge in security monitoring, including identifying sources and types of data and events.
knowledge of how organisations are detecting and responding to cyber crime, cyber espionage, insider threats, advanced persistent threats and regulatory requirements
an understanding of security challenges involved with network applications
You'll also be prepared to sit exams 210-250 SECFND: Understanding Cisco Cyber security Fundamentals and 210-255 SECOPS: Implementing Cisco Cyber security Operations. You'll sit these at the Firebrand Training Centre as part of the course, covered by your Certification Guarantee.
This course, which is 40% faster than traditional training, is aimed at Security Operations Center (SOC) Analysts at an associate or beginner level. The certification does require some knowledge of basic cyber security technologies and principles.
This training course has over 50 Practical Hands on Labs and Sessions.
 Course – Curriculum
Module 1 – The Danger
Module 2 – Fighters in the War Against Cybercrime
Module 3 – The Windows Operating System
Module 4 – Linux Overview
Module 5 – Network Protocols
Module 6 – Ethernet and Internet Protocol (IP)
Module 7 – Connectivity Verification
Module 8 – Address Resolution Protocol
Module 9 – The Transport Layer
Module 10 – Network Services
Module 11 – Network Communication Devices
Module 12 – Network Security Infrastructure
Module 13 – Attackers and Their Tools
Module 14 – Common Threats and Attacks
Module 15 – Network Monitoring and Tools
Module 16 – Attacking the Foundation
Module 17 – Attacking What We Do
Module 18 – Understanding Defense
Module 19 – Access Control
Module 20 – Threat Intelligence
Module 21 – Cryptography
Module 22 – Endpoint Protection
Module 23 – Endpoint Vulnerability Assessment
Module 24 – Technologies and Protocols
Module 25 – Network Security Data
Module 26 – Evaluating Alerts
Module 27 – Working with Network Security Data
Module 28 – Digital Forensics and Incident Analysis and Response
Get a CISCO Certified Cyber Security Course Today
Start your training TODAY!
Start HERE:  https://forms.gle/ygyqm64UzN5VLtoH6
Contact your course adviser on WhatsApp: 08034121380