October 2, 2020
Posted by:

teamDigital Marketing

Category:

Blog, Blogging, Digital Marketing, Graphics and Branding Training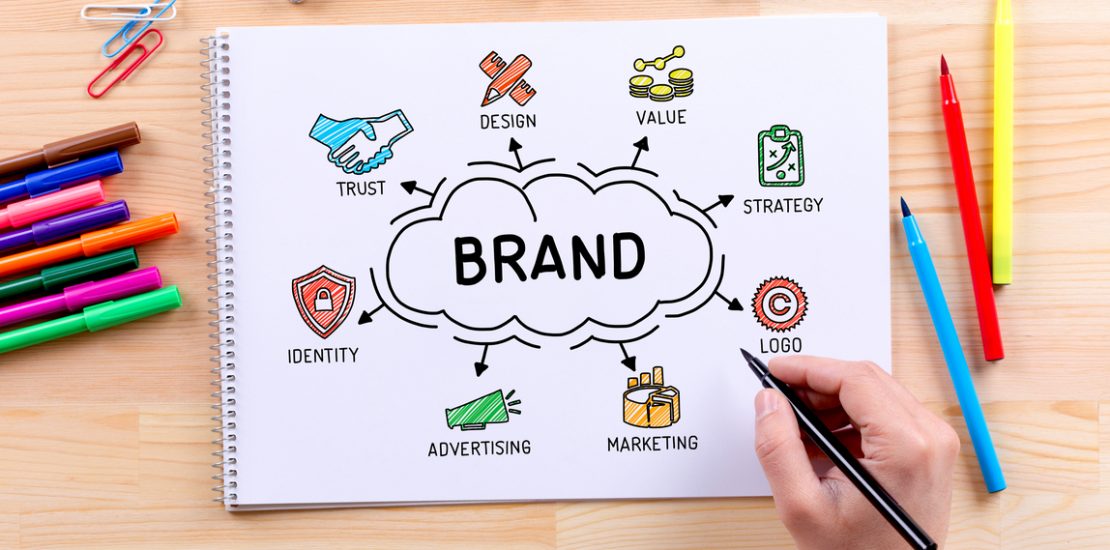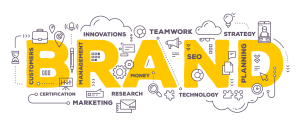 Creating any sort of brand design is a tough job; it takes a lot of work and time. Your brand has to offer something unique yet be memorable and appealing to potential clients. When creating a branding strategy, the plan is for your branding components or assets to communicate to individuals in your absence. People have to like you for something but you have to offer value to them first.
Branding design is a way of setting your business apart from the rest and depending on how you structure your Branding guidelines, it must be unique. Note that a great brand is not just something that looks cool on your business card or great because you like it or is fun to say. It is great because it communicates something to customers. As branding pro, Marty Neuemier says in The Brand Gap, "The need for good brand names originates with customers, and customers will always want convenient ways of identifying, remembering, discussing, and comparing brands.
The right name can be a brand's most valuable asset, driving differentiation and speeding acceptance." A strong brand identity doesn't happen overnight. You can't just pick a few colours and slap together a logo. You need to approach your design strategically. This requires deep thinking, a team with strong communication and design skills, and an intimate understanding of your business. Before we jump right into the step-by-step guides to build great Branding elements.  Let me introduce a Branding company SOUTECH ventures to you, a Branding agency that have designed brand strategies and elements for top companies.
Now, let's answer a simple question, What is branding? Oh yes, Branding definition. According to Wikipedia, a brand is a name, term, design, symbol, colours or any other feature that identifies one seller's good or service as distinct from those of other sellers. You can check out this article to know more about branding and its importance.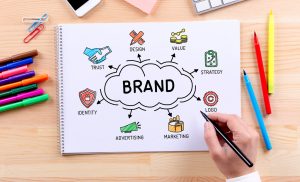 SMART STEPS TO GET STARTED WITH YOUR BRANDING STRATEGY
Discovery: In this step, you will define the/your company's mission, vision statement, core values, and identify the company's strongholds against its competitors such as a company's personality. Solid discovery simply means answering the following questions;
How does the brand improve the lives of the customers?
What does the brand do better than other brands?
What do customers love/hate about the brand?
Why was your company started?
What services does the brand offer or what products does the brand produce?
These are questions you'll need to answer in order to have a good brand awareness strategy and brand communication strategy.
Remember your branding elements includes
Logo
Colors
Typography
Design System
Photography
Illustration
Iconography
Data visualization
Interactive elements
Video and motion
Web design
Your brand strategy is a tool to help you communicate your brand visually, thus supporting your overall brand elements. As such, before you dive into your developing a business brand, it's important to have a solid discovery of what the company is about. The brand business objective is to be unique and communicate your goal to your customers.
MIND MAPPING
Mind Mapping is the base on which the brand will be conceptualized and developed. In this step, you are mapping words/icons that are related to your business. Take SOUTECH iLearn for an example, in the process of branding this platform. On the Mind Mapping phase, words like Learn, Earn, Grow, amongst others has formed the base on which the Brand was developed. Let's say in this step, you are trying to identify your unique selling proposition (USP). Your brand elements and components are the "face" that interacts with the entire world. Whatever you develop, it should be accurately communicating your business brand.
CONCEPTS
To be frank, this is one of the hardest rock to crack in these processes. Conceptualizing what you have discovered and mapped out. The easiest way to go past this stage is to try NOT to create something based on your limited information. Every good brand designer always draws inspirations from other designers about a particular design, to gain more insight on what to do. Research is the basis of everything. Without concrete research, you might be heading in the wrong direction. The following are sites where you can draw inspirations from; Do you know that SOUTECH iLearn has a course on branding? It explains these processes in details. You can check out the course content by clicking HERE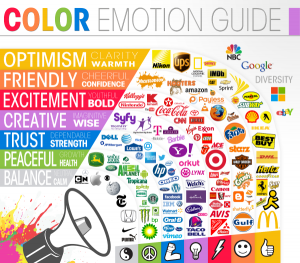 COLOUR PALETTE
After you have done a good job of developing an outstanding concept for your business. You can choose the appropriate colour and typeface based on your discovery and mind mapping of the brand. Note that every colour has its psychological meaning. For businesses, branding colour may be more of a personal preference but remember that colours Influence People. Keep in mind that the effect a colour may have on a customer is also dependent on personal experiences, and cannot truly be translated into specific feelings. Even gender can be taken into consideration, where studies have been performed showing that when it comes to shades, tints, and hues, men seem to prefer bold colours while women prefer softer colours. So, put everything necessary into consideration.
A typeface is the collective name of a family of related fonts (such as Times New Roman), while fonts refer to the weights, widths, and styles that constitute a typeface (such as Times New Roman Regular, Italic, Bold, etc.) The typefaces you choose can have a huge impact on the way your brand communicates. After all, it's not just what you say: It's how you say it. By choosing fonts that reflect your brand's values—traditional or quirky, fun or formal—you can attract the right kind of customers.
Whether you're developing your brand strategy from scratch, reworking your strategy or updating your website, Choose the right font.
The one thing you'll want to remember is that branding is a verb. It is an action. So while it might seem daunting at first—considering all of the planning, assets and personnel that go into cultivating an unforgettable brand—it is also empowering. Rather than letting others tell your story, you are speaking up with branding.
If you ever feel lost in the process, remember that support is always at hand. Once you have established your branding vision, get in touch with a professional designer like SOUTECH to help you bring your branding to life. You can enrol for our discounted training classes starting soon.
Contact –

08034121380

on Whatsapp or phone call to book a space now with discounts
---