September 26, 2019
Posted by:

SOUTECH Brands

Category:

Blog, Blogging, Website Design Service Abuja, Website Design Training, Website Hosting, Wordpress Website Design Training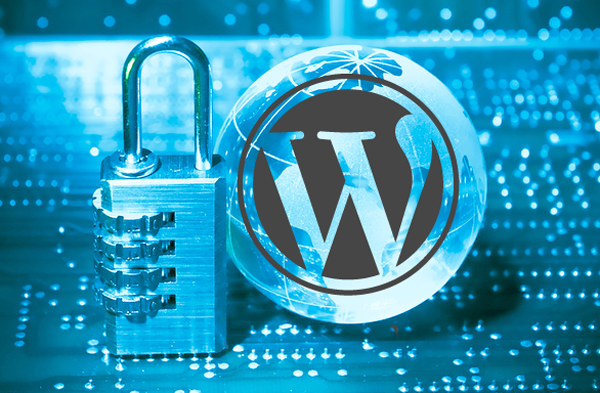 For beginners, we know the feeling on how it is starting a blog when you know little or nothing about starting a blog, right here are guides that will direct you towards starting a blog of your own.
Decide what to start a blog about
Before starting a blog, you should know what you want to blog about. Don't be a doer of all and master of all. Keep your blog in a specific niche where it can be known for. It is not a bad idea to explore other categories but ensure you already have something you are known for before branching out. Doing it this way will help you attain a directed traffic. Also ensure you have unique contents to blog about that will pique the interest of people reading your blog.
Choose a blog creation platform
Before you can even start worrying about how your blog will look, you'll need to know the best place to start a blog. This is known as a blogging platform (or content management system in tech-speak).There are A LOT to choose from. You are able to create a blog with many different blogging platforms, such as Drupal, Tumblr, Blogger, WordPress  and more…
However, given that there are over 72 million active users using WordPress today, it's clear that WordPress is the best blog platform hands down.
All of my own blogs and sites are built with the WordPress blogging platform.
Pick a great web host
Now to the exciting part!
To set up a self-hosted blog on your own domain name, you'll need two things:
Domain Name – This will be your personal blog address where people find your awesome articles over and over again. For example, Google's domain is www.Google.com. Your new blog domain name will be www.YourBlogName.com, except you'll choose what's going to be behind YourNewBlog.
Web Hosting – This will be the home of your blog address and content that's on the blog. Without web hosting, you'll be unable to use your domain. Think of it as a computer hard drive that stores all your content on your blog (images, blog posts and so on). Check up Top Hosting Company in Nigeria Register 
There are literally THOUSANDS of different web hosting providers.
Yes, thousands.
They all offer you a similar service (domain name + hosting) with a relatively similar price.
And luckily for you, I've already done the research to narrow the list down to the one and only reliable service you should consider using for your first blog.
If you already have a domain name, then just enter it in the right hand tab (I already own this domain) and keep reading…
How to choose a domain name
Choosing a bad domain name is one of the most common mistakes I see bloggers make. Be sure you choose a domain name that is…
Easy to Remember: Don't choose a crazy name, something tough to spell, or a long name full of dashes. "best-tech-gadgets-in-the-world.com" won't ever stick in someone's head, but something like "techgeeks.com" rolls off the tongue.
Unique and Descriptive: You want a name that reflects who you are and what you care about. Be creative and build an identity you're excited about!
Trustworthy: Domain extensions like ".com", ".org" or ".net" are the most popular, with ".com" being the one most people think of first. Try to avoid crazy extensions like ".rocks" or ".biz", as these are less commonly used, tougher to remember and not as trusted.
Not your own name: There may come a day when you wish to sell your website. It makes it very hard to do so if the domain name is your own name!
Is your own name: On the flip side, some people are blogging for personal fame and fortune. If this is you, and you are never going to sell your site this is the option for you. Type the domain name you want to use in the "Enter Your Domain" box, then choose ".com" from the dropdown. If the name is available, you'll be able to claim it. If it's not available, choose another one.
Complete your blog hosting registration
Once you are happy that everything is correct with your order details, the only remaining step is to agree to the terms and services and click the "Checkout Now!" button
How to create a blog on WordPress in your new account
It may take a few minutes to register your account, so be patient. You will get a confirmation email from the hosting site, and another from [email protected] when your new WordPress website is officially ready.
With most web hosting companies you would now have to go into what is known as 'cPanel' and install the WordPress content management system onto your hosting account.
Log in and check out your new blog
So now you have the email (shown above) that shares your login information, including the "Admin URL" (this is the "Log in here" URL in the email).
To log in to your blog, click this URL. If you forget this URL, it's simply yournewblog.com/wp-admin (where "yournewblog" is your domain name).
Congratulations!
You now know how to make a blog using WordPress. You've got WordPress installed and your blog set up, all on your own! (Well… almost! )
As you can see, it was really easy and straightforward.
Now that you know how to start your own blog, read on to learn how to design your blog on WordPress and make your very first post
Build a blog design, starting with a great theme
In this section, I'll show you some WordPress blog basics, including:
Changing your blog's design
How to make a blog search engine friendly
If you've set up your blog, you're now ready to start using WordPress and customizing your blog. I promise – it'll be pretty easy and fun at the same time.
Change the design of your blog (themes & layouts)
WordPress blogging platform uses design templates called "WordPress Themes" to figure out how your site should look. Changing your blog's layout and design is as simple as installing a new theme.
There are over 2,000 professionally designed, fully-customizable and free themes to choose from – so you've got a lot of options. If you want to see premium themes and designs like the Genesis Framework, head over Themeforest.net
When you log in for the first time, you'll see a dashboard or admin panel Mouse-over to the "Appearance" tab in the WordPress sidebar, then click on "Themes".
On the next screen, you'll see several themes are already installed. If you don't like those, click the "Add New" button at the top, or the great big "Add New" square to start searching for a theme.
When you've found a theme you like, click "Install". You're nearly done! Once the theme has been installed, all that's left to do is click "Activate" on the next screen:
Configuring your blog to be search engine friendly
There a couple of things you need to do to make your blog more search engine friendly.
First, get rid of ugly and clumsy URLs
In order to change your links to a more cleaner, click on the Settings > Permalinks and change the URL to post name:
Install essential blogging plugins
So like every blogger, you might feel like a kid in a candy store when you first get to searching for plugins in the back end of WordPress but hold your horses there! The first thing you need to know is that it is not a good idea to install too many plugins because…
Installing lots of plugins WILL slow your site down
Building on the above, low-quality plugins are 'heavy' and will slow your site more
Some plugins cause conflicts when used together and this may crash your site!
To find them, simply head to your WordPress dashboard and go to Plugins > Add New and type the name of each plugin into the search field.
Learn more about Website Design Courses Here>>> Click