March 14, 2018
Posted by:

SouTech Team

Category:

Blogging, Website Design Training, Wordpress Website Design Training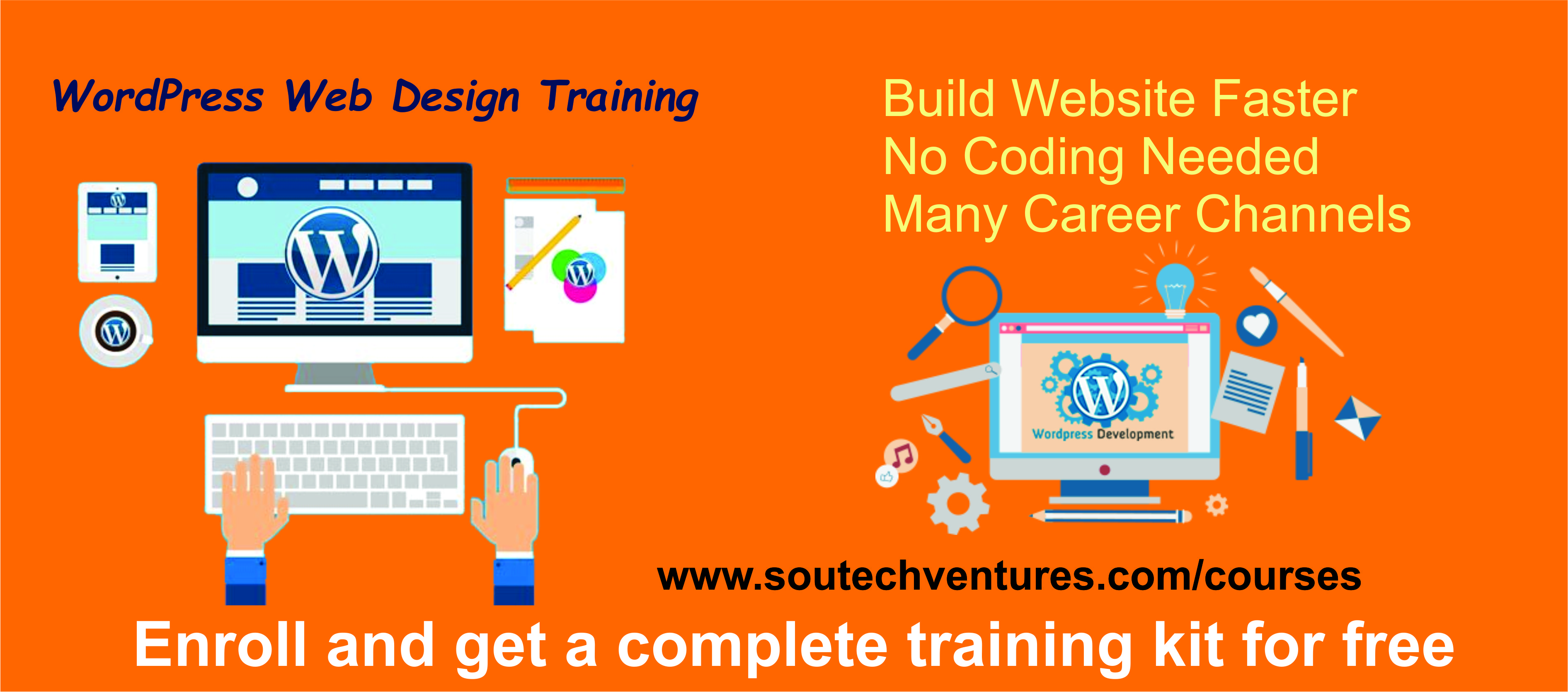 Hey, what is CMS? You must have heard about that before now. Simply put, CMS is a content management system.
"A content management system (CMS)is a computer application that supports the creation and modification of digital content. It typically supports multiple users in a collaborative environment.

CMS features vary widely. Most CMSs include Web-based publishing, format management, history editing and version control, indexing, search, and retrieval. By their nature, content management systems support the separation of content and preparation.
| Want to start an eBusiness and Grow it Globally with free IT, Legal, Internet Discounts,3 Months SME Startup Course, ePayment Integration, Biz Development Services, Free Website, Free SMS Units/Portal all done for you within 30 Days?
Start Here>> Click  >>> Start a Digital Business in Nigeria
A web content management system (WCM or WCMS) is a CMS designed to support the management of the content of Web pages. Most popular CMSs are also WCMSs. Web content includes text and embedded graphics, photos, video, audio, maps, and program code (e.g., for applications) that displays content or interacts with the user." Says Wikipedia
Among all the CMS, WordPress proves to be one of the most loved. Ask me why?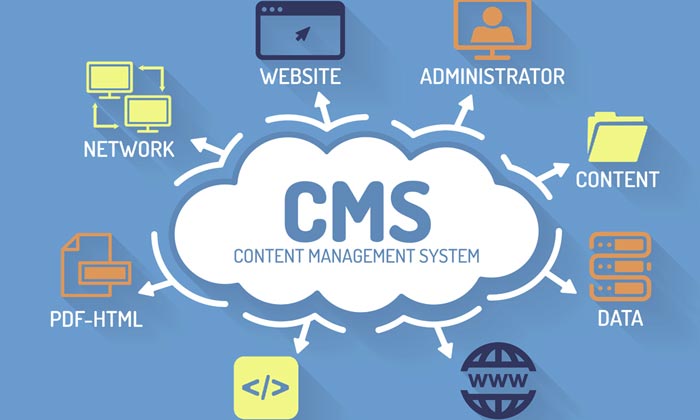 What is WordPress?
WordPress is an open source content management system that can be used in building amazing websites quick and easy. It was originally designed for blogging but has over the years evolved as a result of rapid and continuous development from volunteering developers around the world. WordPress is not the only content management system out there, but it is the content management system that has the highest share capital in the entire content management system market globally. It was first released on 27 May 2003 and was founded by Matt Mullenweg and Mike Little.
When do we need to use WordPress?
The processes of building websites can sometimes be complex depending on the requirements as regards the proposed website one tends to build. These processes include the gathering of information, purposes and goals to achieve, targeted audience, planning, sitemap and wireframe of the website and sitemaps. The design process includes page layouts and a lot and lots of coding. WordPress comes with a preinstalled theme and has other free themes that can be modified desirably to achieve expected goals. The WordPress core is built on PHP/MySQL which saves a developer some good amount of time writing the core codes. A web designer does not need the expertise of a coding expert or programmer to build a completely functional website using WordPress. Most clients don't care to know how good your coding is, or what technologies are used – at some point. They want to see results and want their jobs done on time. The care about how good and friendly their website will look and more importantly, how they can administer their websites by themselves easily. WordPress is the reachable solution to deliver rich featured and user-friendly websites written in well-structured codes and within the minimally available time-frame.
What kind of Websites can one Build with WordPress?
There has always been a misconception on what kind of websites that can be built using WordPress. WordPress was designed initially for blogging but plugins and themes development has transformed WordPress into a robust content management that can be used to build virtually every kind of websites.
WordPress Features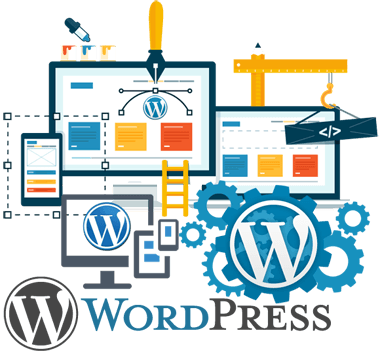 WordPress has so many cool features to which if applied appropriately, can enrich any website in a professional manner.
Some of the features Includes:
Screen Options
The Screen Option provides the ability to hide or make some modules and columns visible, toggling on and off some various features of admin pages, pages, posts, comments, widgets, menu plugins, etc. It has some checkboxes for the toggle settings and can be found at the top right corner of your WordPress dashboard.
Updates
WordPress updates is a feature that notifies WordPress Website administrators of various updates such as the WordPress core updates, themes and plugins updates as well. It is a professional practice to update WordPress, it's themes and plugins regularly as these updates contain bug and security fixes.
Page Break
Every blogger should be familiar with the "read more tag" which enable readers to read an excerpt of an article while seeing the "read more" option to click so as to read the entire article. A cooler feature is the page break that splits an article into pages. All you need to do is switch from visual to text and add <!-nextpage-> tag in the area of the post where you want to split. This feature is helpful for lengthy posts and also has a good effect on traffic reputation.
Photo Editor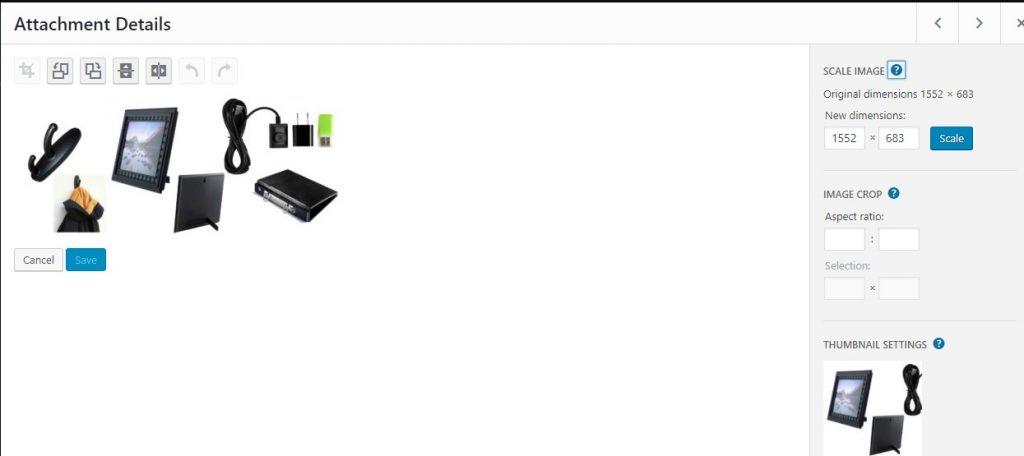 It is easy to upload images to WordPress and adding images to posts needs no expertise. WordPress also comes with some image editing features. From Media >> Library, click any image and you will see the "edit image" button. One can resize, crop, rotate and flip an image in horizontal or vertical directions.
Schedule Posts
If you work for a media organisation and part of your job is to publish posts every day at specific hours as a routine, with WordPress you can schedule your posts so that WordPress will automatically post them for you. This comes in handy in many different ways.
Anything to Menu
Appearance >> menus takes you to the WordPress menu section which is awesome in the sense that you can add almost anything as a menu item, you can pages, post, categories, custom links, tags and format as menu items. If you are building an e-commerce website and want to add Products Categories as menu items, you should navigate to customize >> Menu.
Search Engine Optimization
WordPress has lots of plugins that could add awesome features to your website. The WordPress core is built with SEO features such as content readability, index-able content, speed optimization, permalink for URLs and other SEO features. However, plugins also come handy, with plugins such as toast and All in One SEO Pack, you need to worry about extra SEO budgets for your website.
How to build an amazing website in two days using WordPress?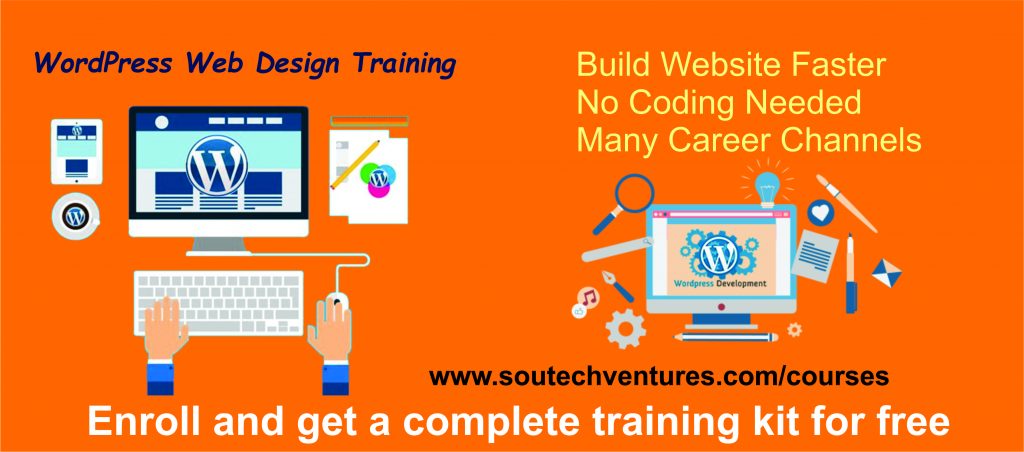 To build a website in two days, you will need to learn the basics of how to use the WordPress Content Management System. Soutech Web consults have a pre-pack website design training specific to WordPress. The training is a comprehensive website design of 5 hours each contact days for 3 contact days. During the training, participants will design two websites, one corporate website and one e-commerce website.
The training also covers how to create a career through web design, skills and tools needed to design and deploy websites with rich content and features.
Visit www.soutechventures.com/courses for more information
| Want to start an eBusiness and Grow it Globally with free IT, Legal, Internet Discounts,3 Months SME Startup Course, ePayment Integration, Biz Development Services, Free Website, Free SMS Units/Portal all done for you within 30 Days?
Start Here>> Click  >>> Start a Digital Business in Nigeria