September 28, 2019
Posted by:

SouTech Team

Category:

Blog, Blogging, Development, Mobile Application Development Service and Training, Softwares, Web Development Training, Website Design Service Abuja, Website Design Training, Website Hosting, Wordpress Website Design Training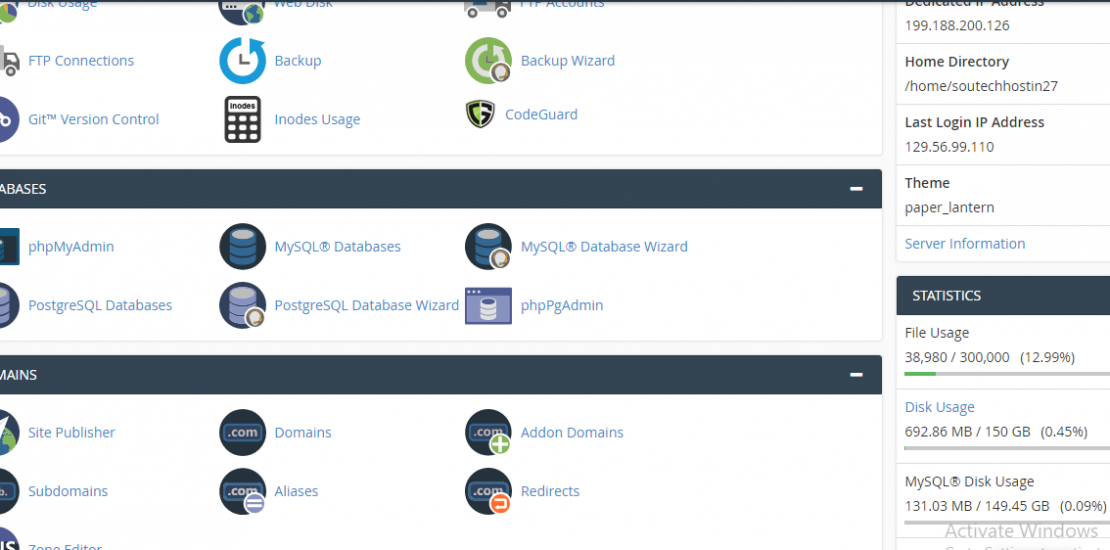 How to Create a Subdomain
Note: Some subdomain names are reserved: mail, www, ftp, cpanel, whm, webmail, webdisk. You can use any name except these.
To create a subdomain,
Log into cPanel.
In the Domains section, click on the Subdomains icon.
In the Subdomain field, select the name of the subdomain you wish to use. For example, if you choose blog, your subdomain will be: blog.example.com
In the adjacent drop-down menu, select the domain for which you wish to create this subdomain. You may create a subdomain for any addon domain or parked domain that already exists in your cPanel.

Note: Addon domains automatically create a corresponding subdomain that reflects the addon domain and primary domain.

Click on the

 Document Root 

 field and it should automatically populate with a suggested location from which the subdomain will load its content.
For instance, if you chose "blog" as your new subdomain, then the Document Root field will populate with /public_html/blog. This means that the new subdomain will load its content from the folder named blog from within the public_html directory.

Once all three fields are set, simply click Create to complete the creation of your new subdomain.
below message after successful creation of sub domain name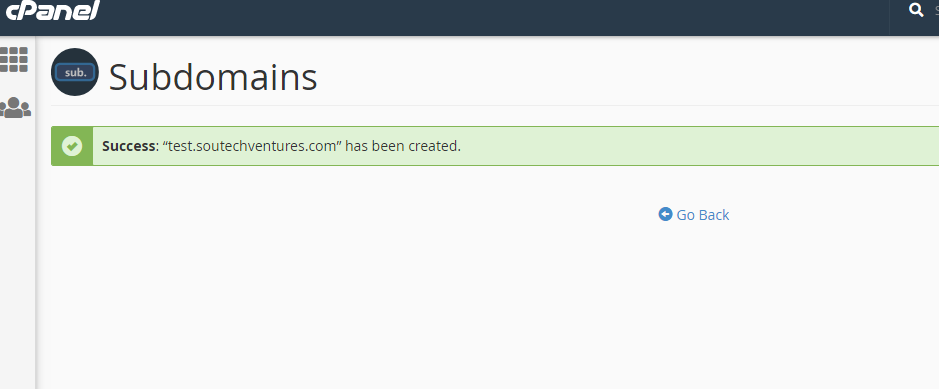 List of Sub Domain Names created.

We look forward to training you in the following courses.

All courses comes with 30 days mentorship program to ensure you get the best and become an expert in the field of training.
Highlights
Real-life application and understanding
Conducive learning environment
Participants get a Certificate of Training
Restricted and interactive classes
Service comes with all necessary softwares
Soft copy training(Videos and eBooks) materials will be available
Qualified and experienced facilitators
Get a full Audio recording of the training (No need for refresher class)
Full certification course (Good for your CV)
Job/Internship placement support (Optional)
Customized soft copy of training materials will be provided
Organized and efficient training process
Conducive air conditioned learning environment and Parking Space
SEE WHAT OUR CLIENTS ARE SAYING