July 16, 2018
Posted by:

SouTech Team

Category:

Blog, Statistical Analysis IBM SPSS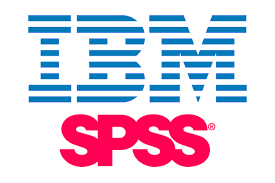 SOUTECH Web Consults – (a smart and budding Information Technology (IT) firm with innovative, intelligent, knowledgeable and experienced consultants, trainers and developers.
To be efficient in IT service delivery and management you need core practical training from SOUTECH Web Consults to help you in:
-Critical thinking and problem solving skills
-Communication skills
-Collaboration skills
-Creativity and innovation skills
"SPSS is a statistics and data analysis program for businesses, governments, research institutes, and academic organizations. In these tutorials, Expert tutors at SOUTECH Web Consults takes a practical, visual, and non-mathematical approach to SPSS. From importing spreadsheets to creating regression models, to exporting charts, this course covers all the basics, with an emphasis on clarity, interpretation, communicability, and application"
Propel research & analysis with a fast and powerful solution
A comprehensive set of statistical tools
Work inside a single, integrated interface to run descriptive statistics, regression, advanced statistics and many more. Create publication ready charts, tables, and decision trees in one tool.
Integration with Open Source
Enhance the SPSS Syntax with R and Python through specialized extensions. Leverage the 130+ extensions available on our Extension Hub, or build your own and share with your peers to create a customized solution.
Why SPSS Statistical Research and Data Analysis/Reporting Course:
1. Hypothesis, Research Questions/ Basic Statistics: Learn how to be an expert research analyst
2. Questionnaires and Surveys: Learn how to start a survey and design standardized questionnaires for data collection.
3. Data Collation/Collections: Learn all the methods to increase response rate from your surveys.
4. Data Entry and Normalization/Transformation: Most times when you've got data it comes not in its best form, come learn how to run smart data entry, normalize your data and transform them ready for swift analytical process via the SPSS software
5. Data Analysis: Learn how to run basic and advanced analysis using SPSS software
6. Visualization: Visualize your data and make it more meaningful to even newbies and persons without statistical background.
7. Research Interpretation/Result/Insight Presentation: Learn different methods of reporting and presentation of your research to stakeholders and industry experts.
Easy statistical analysis
Use a simple drag and drop interface to access a wide range of capabilities and work across multiple data sources. Plus, flexible deployment options make purchasing and managing your software easy.
 We will help you:
Build charts, scatterplots, and box plots
Calculate descriptive statistics such as means and standard deviations
Use inferential statistics such as t-tests and chi-squares
Enter and read data
Create new variables and cross tabulations
Model associations with correlations, contingency tables, and multiple-regression analysis
Format and export presentations to share your data
Overview
The goal of the course is to increase knowledge and requisite skills of participants on the use of SPSS and to enable them make the most of this powerful software package while allowing them to work independently with SPSS on their own data and provide a solid foundation for advanced data analysis work.
Who should attend?
Students and researchers in academics or industry practitioners/researchers and field workers familiar or new with statistical processes.
Learning Outcomes
At the end of the course, participants should be able to:
To be able to perform a wide range of data management tasks in SPSS application
Understand the basic workings of SPSS, and perform basic statistical analyses.
To perform database management tasks, descriptive statistics and graphics, and basic inferential statistics for comparisons and correlations.
To perform data checking and create simple tables and charts.
To perform advanced analysis in SPSS
Course Outline
The course is organized in modules and each module covers a reasonable content to enable participants connect and progress successively in the next modules.
Module I – Getting Started: What is SPSS?
What is it used for?
Installing SPSS
The SPSS interface
The SPSS Screens/Windows
The toolbars
File handling best practices
Module II – Entering Data
Getting familiar with the Data Editor
Entering Variables in the Variable View (aka creating the template)
Entering cases in the Data View
Opening an existing SPSS Data File
Importing files from other programs (MS Access, MS Excel)
Module III – Manipulating Data
Recoding
Ranking
Binning
Computing
Selecting (Excluding)
Splitting
Merging
Module IV – Summary Statistics
Summarizing categorical variables
Frequency procedure
Mode
Summarizing scale (continuous) variables
Measures of Central Tendency (Mean and Median)
Measures of Dispersion (Range, STD Deviation, Minimum, Maximum, Percentiles)
Case summaries
OLAP Cubes
Module V – Charts
Univariate Bar chart
Clustered bar chart
Histogram
Scatter Plot
Module VI – Inferential Statistics: Association
Introduction to inferential statistics
Crosstab
Bivariate Correlation
Simple Regression
Module VII – Inferential Statistics: Mean Differerences
T-Test
One Sample T-Test
Independent Samples T-Test
Paired Samples T-Test
ANOVA
One Factor ANOVA
Module VIII – Inferential Statistics: Non-Parametric tests
Chi-Square of Independence
Chi-Square of Goodness of Fit
Module VIII – Exporting & Reporting
Exporting to MS Word
Exporting to MS Excel
Exporting to MS PowerPoint
SOUTECH TRAINING COURSES TRAINING PACKAGE
Why should we train you?
We are industry experts and have deployed web solutions for clients across board and still counting.
We are not just a training company rather we deploy smart web solutions for individuals and companies alike
All courses comes with 30 days mentorship program to ensure you get the best and become an expert in the field of training.
Highlights
Venue: SOUTECH VENTURES, Kano Street, After Shehu Shagari Mosque, Area 1, Abuja
What you get?
Real-life application and understanding
Conducive learning environment
Participants Abuja,get a Certificate of Training
Restricted and interactive classes
Service comes with all necessary softwares
Soft copy training(Videos and eBooks) materials will be available
Qualified and experienced facilitators
Get a full Audio recording of the training (No need for refresher class)
Full certification course (Good for your CV)
Job/Internship placement support (Optional)
Customized soft copy of training materials will be provided
Organized and efficient training process
Tea/Cofee Breaks and Snacks to be provided
Conducive air conditioned learning environment and Parking Space
Training Requirements and Prerequisites
–         Participants must have basic competency in computer literacy.
–         Participants should come with their Laptops , Internet access will be provided for the practical sessions  as applicable.
Registration Procedures
–         Pay Training fee 2/3 days before training date, Upon confirmation of your payment, seat reservation will be done, Commence your training at SOUTECH Training Venue
| Want to start an eBusiness and Grow it Globally with free IT, Legal, Internet Discounts,3 Months SME Startup Course, ePayment Integration, Biz Development Services, Free Website, Free SMS Units/Portal all done for you within 30 Days?
Start Here>> Click  >>> Start a Digital Business in Nigeria