May 16, 2016
Posted by:

SouTech Team

Category:

Alternative Energy- Solar and Inverter, Blog, Consulting, Technologies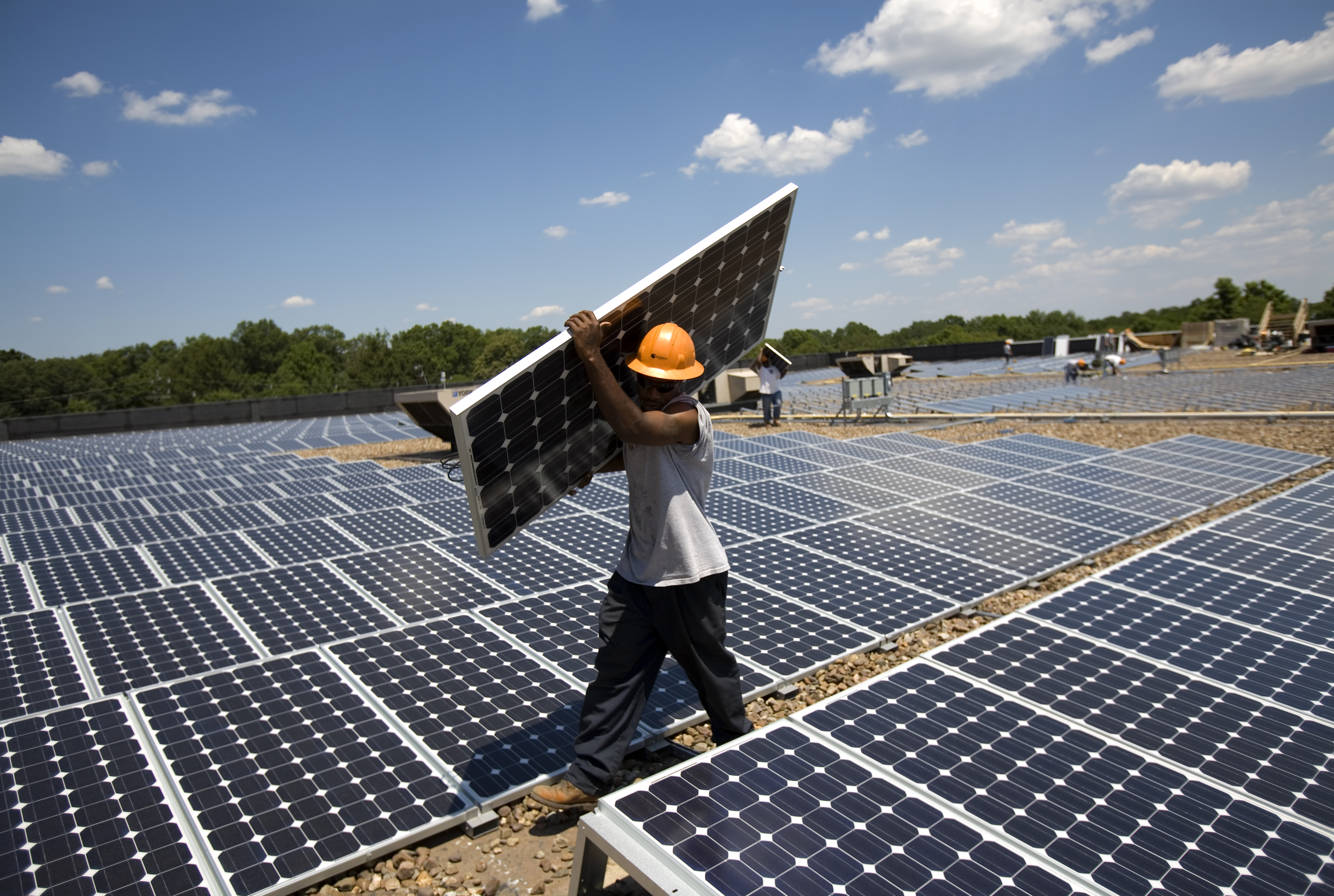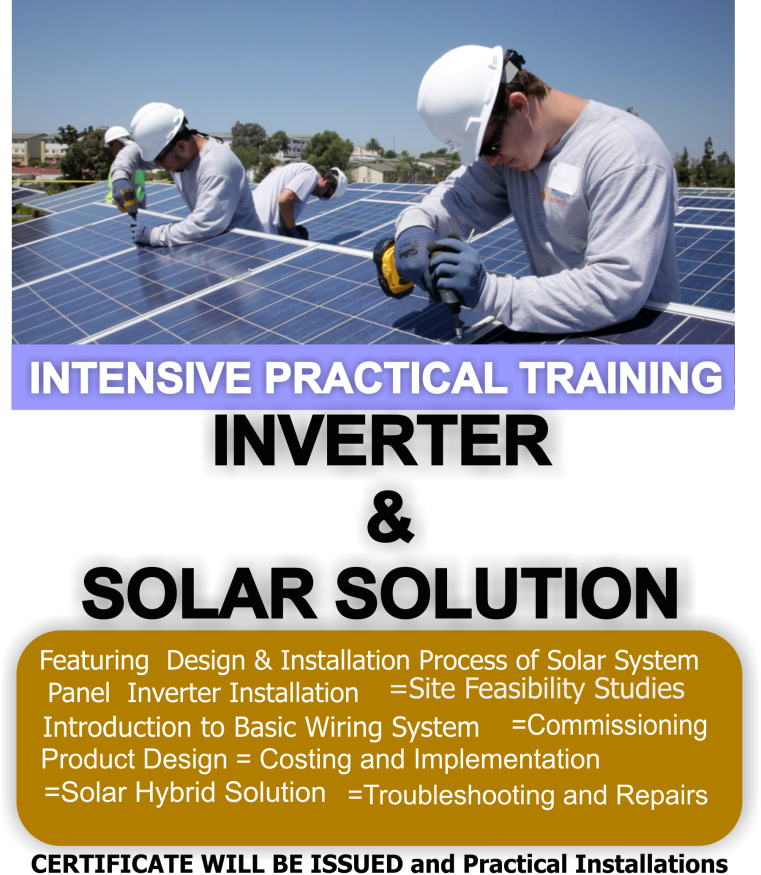 Call NOW to book your training.
Highlights
4 days comprehensive solar and inverter training + 1 Month Field Work Practical Sessions
Training holds in weekday and weekend batches
Course outline includes:

Introduction to renewable energy (global and domestic perspective)
Energy mix and energy balance
Components/makeup of RES – solar panels, inverters and batteries
Stress test analysis
Basic installation guidelines in RES installation
Safety measures/procedure basic tools
Safety wears
Basic installation
How to install 0.8RV – 7KVA series panel (solar application)
Market analysis (business potential)
Global and local demand
How to identify and make opportunities

Participants will get a certificate upon completion of training
Training materials will be provided
Conducive learning environment
Experienced tutors
ATTEND A

4 DAYS COMPREHENSIVE DESIGN AND INSTALLATION TRAINING + 1 MONTH FIELD WORK

(

Unique Opportunity to get your hands dirty and learn real life design, maintenance and installation skills

)
Details
SOUTECH Solar & Inverter is an engineering company renowned for creating reliable power solutions to apartments through the creation and installation of high-tech inverters and other renewable energy innovations. They are fully armed with personnel that know their onions and have gained reputation in ensuring an excellent service delivery. We are offering customers a professional solar and inverter training. At a time where all aspects of life rely on power, this training is available to a wide spectrum of individuals. Training is focused on renewable energy, their components, mode of utilization and possible business opportunities that can emerge from this field. Training holds in weekday and weekend batches and participants can select the most convenient batch for them.
Discount Training Cost: N45,000 
Its a comprehensive training you don't want to MISS (Actual Training Cost N50,000 After This Discount)
Call 08034121380 to attend this months batch.
All courses comes with 30 days weeks mentorship program to ensure you get the best and become an expert in the field of training.
Highlight
Venue: 
Abuja 1.
SOUTECH Web Consults.
67 Block 1A, Guest House, Kano Street After Shehu Shagari Mosque,900241
Area 1, Abuja
Contact: +234( 0803 412 1380)
Web: www.soutechventures.com
Email: contact@soutechventures.com
Click Here for Google Map Navigation
Real-life application and understanding
Conducive learning environment
Participants Abuja, get a Certificate of Training
Restricted and interactive classes
Service comes with all necessary softwares
Soft copy training(Videos and eBooks) materials will be available
Qualified and experienced facilitators
Get a full Audio recording of the training (No need for refresher class)
Full certification course (Good for your CV)
Job/Internship placement support (Optional)
Customized soft copy of training materials will be provided
Organized and efficient training process
Launch/Tea/Cofee Breaks and Snacks to be provided
Conducive air conditioned learning environment and Parking Space
Registration Procedures
Pay Training fee before training start date( to claim discounted fee)
Upon confirmation of your registration,payment, an electronic receipt  will be sent to your mail.
Commence your  training at SOUTECH Training Venue
Payment can be made via our through Bank deposit/transfer.
Account Details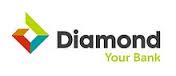 DIAMOND BANK
SOUTECH VENTURES
0054227379
or Pay via debit/credit cards throw below link
*Please remember to notify us after successful payment or sending a payment notification directly to 08034121380
===========================
solar installation training in abuja,renewable energy training institute,solar and inverter training in lagos,solar energy training centre lagos,solar training in abuja,solar inverter training,where to learn solar panel installation,lagos energy academy fees,solar energy companies in lagos nigeria,list of solar companies in lagos,cost of solar energy in nigeria,solar energy nigeria lagos,solar panel distributors in nigeria,solar energy market in nigeria,solar power generation in nigeria, solar energy in Abuja, solar energy training centres in abuja,,solar companies in nigeria,solar energy company, list of solar companies in nigeria, solar panels in abuja,prices of solar panels in abuja