5 Marketing Trends You Can't Afford to Ignore
Vincent Nwaikwu
Every Information Technology enthusiast knows that there is always something new going on and something new to be developed. Off-course what makes technology interesting is that it is always evolving with constant emergence of new trends. Developing a marketing strategy that will keep up with the evolving technology is a golden ticket for keeping your business alive in the digital marketplace.
Here are five massive marketing trends on a watch list.
#1 Bots Marketing
A bot is a programmed software to perform automated tasks that might be simple but repetitive at a higher rate, such that would impossible for a human. There are huge advantages that come with automation. A bot can perform a variation of tasks such as write blog posts, send emails, schedule blog and social media posts and also respond to users. Implementing bots into digital marketing might look intimidating from an entrepreneur perspective, but it solves the process of doing something over and over again. Bots are becoming more popular due to its reusable automated processes.
Do not miss out our Digital Marketing Class Every Friday at Soutech Web Consult,  Kano Street, Area 1, Abuja. Call 08034121380
#2 Video Marketing
Video content is actually not a new strategy, but due to technological advancement video content will continue its expansion. If you have looked into your video feeds recently, you will notice that video posts are usually on auto-play as you scroll through. Video marketing still remains the large piece of digital marketing in the fact that consumer experience is expected to be part of a video content marketing. An excellent video content in auto-play can easily interest a mobile user to take action.
#3 Explainer Video
Talking about video, consumers demand to know more about the usefulness and how to make use of a product or service. An explainer video is a video marketing process where your product or services are explained in a more understanding way or terms and as quick as possible. Involve a story-telling on the usefulness of a product or services in a fun and entertaining way, using animated characters and usually portray consumer experience.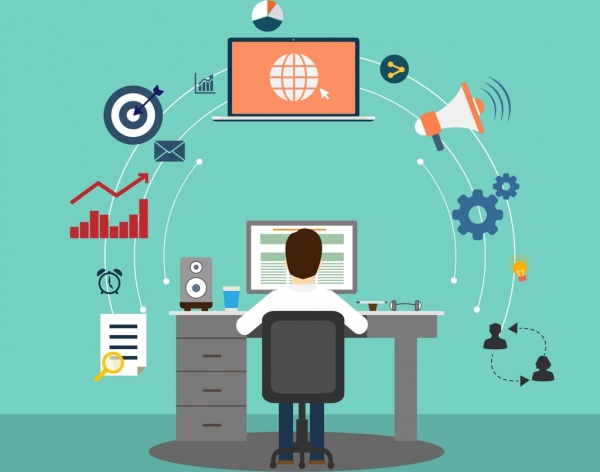 #4 Micro Influencers
Micro Influencers cannot be overlooked despite the fact that macro influencers have more followers than micro influencers. If you are a content creator with followers between 1,000 and 100,000, then you are a micro influencer.
Contents originally created by micro influencers usually increase the velocity of engagement and also create a level of trust between them and their followers. They likely focused on specific niches or topics making them more effective at driving cost-effective conversions.
#5 Brand blog
Many companies are optimising their websites and taking control of their content by creating their own blog. This form of marketing is less expensive and has a positive effect to the Search Engine Optimisation of the website. Blog topics such as products or services updates, detailed description, and review. Engaging customer's stories and guest post can keep customers engaged for quite a long time on the website and probably take some actions.
What Next?
Implementing any of the list trends to your marketing strategy will definitely reshape your business and services while increasing conversions on your marketing campaigns. However, some sets of marketing know-hows and skills are required in the process of implementing these trended techniques. Soutech Web Consult has a training design for this purpose. Contact soutech Web Consult at Area 1, Abuja or simply visit soutechventures.com/courses.