May 2, 2019
Posted by:

SOUTECH Brands

Category:

Blog, Blogging, Development, Digital Marketing, eBusiness and eCommerce, Get In Touch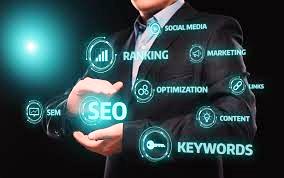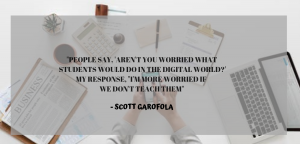 So this article is mainly for all the newbie in digital marketing, it is not new that most Nigerians are out to get new skills that will either get you a new job, your dream job, elevate you from your current position and so many other reasons. I hear people ask me always what really is this digital marketing, or some will say oh I have read on and on about it but I still don't know what I am supposed to do, some even have a digital marketing library, trust me, I was at that stage at one point. What most people don't know is that these books won't give you the basic concept or the basic steps you have to take and know before you can explore the world of digital marketing. But today, I am going to give you that basic knowledge you should know and practice before embarking on the world of digital marketing, this will be like a guide to gain more understanding about digital marketing and also how to navigate through all the different platforms, strategies and as many as they go. This article can also serve as a guide for small business owners who wants to have a visibility online.
Want to know more?  Check out over 20 Professional IT training Courses: Click Here  >>
Professional IT Courses Training in Abuja: Web Design, Cybersecurity, Hacking, Networking, Kali Linux, Mobile App Development, Solar and Inverter, Project Management
So, let's get right to it!!!
First on my list will be the obvious reason why people actually venture into digital marketing, which is to gain visibility in other words, to be seen or have a presence online. To do this you would have to
Get your website to be seen online – If you don't have a website, please do yourself a favour and get one today. The advantage of getting a website has a lot of advantages which if I have to explain to you, will serve as another topic and a whole lot of articles on its own. Now, for you to be able to gain visibility, you can actually submit your website on Google to get that visibility, I know the question running through your mind is how do I do that, and the answer is very simple and easy   Google Search Console.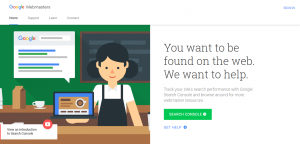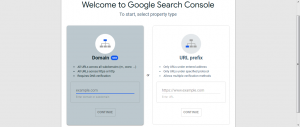 Google search console (Formerly known as Google Webmaster Tool) is a free tool that lets you control your website from the search engine's perspective. This is so easy it only requires you to provide the required information and voila! You are ONLINE.
Next on the list is getting optimized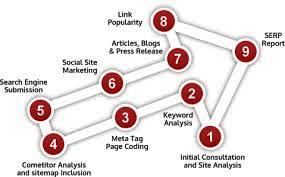 Website Optimization – If your website is not optimized, how do expect to actually land on the first page? And for those who don't understand what it means to actually have your website optimized, I will summarize it here, this entails you ensuring that people who come into your website can navigate through it without so much hassle, all landing pages are properly placed on your website. If your website is too busy and there is something popping in and out of every angle of the website, no one would like to stay long on such website because no one would like to end up with a headache from browsing through your website also ensure your website is fast and loads in less time and if you have heavy contents on your website, you can explore lazy loading or get software that can compress your large images.
Another thing you have to consider optimizing is your images and videos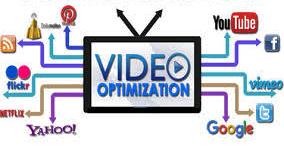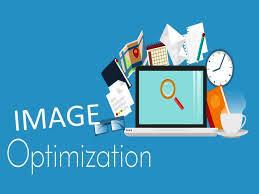 Image/Video Optimization – Most people are cuprites of this mistake. What I mean by image or video optimization is ensuring that your images and videos are well labelled. for more understanding let's shade more light on this. Usually, when you take a picture or create an image using design tools or you pick one up from Google image or you make that amazing short video, they usually come in titles like img.000000122.png, img.1234000.jpg, vid.123309,100CANON etc the list goes on. What you have to do is to erase these titles, then make a name that depicts what your content is and throw in the name of your business or company to it so that wherever that image or video is seen, it will represent your content and also your business or company.
Next on the list are keywords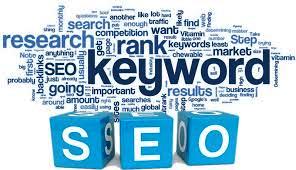 Keywords – Keywords also play a major role in giving your website visibility, they are frequently used words by Google search users to find anything online and for you to get visibility, and you have to know the right keywords to use and what people are searching for in your market niche also don't forget to fill in the tag section of your article or blog post on your website as they also serve as the keywords for that content. They are so many tools out there you can use to get the right keywords, and if you are using Hashtags for your social media platforms especially on Twitter and Instagram, you can also use some tools to find Hashtags that are trending in your market niche.
The next we have is On-page/Off-page SEO optimization.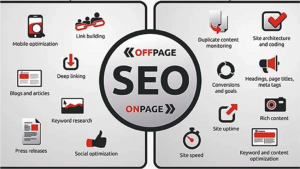 On-page/Off-page SEO Optimization – I know most people are familiar with the word SEO an acronym for search engine optimization.  In SEO, on-page and off-page SEO are also terms we are familiar with. On-page optimization also known as Onsite optimization requires you to ensure everything on your site is fully put in place, it entails everything you do on your website and ensuring that everything is put in place. These include your website structure, image/video optimization, site map creation, keywords, meta/title tags, Content creation etc.  On-page simply means putting your own home in order before going out, which brings us to Off-page optimization. Off-page optimization as the word off-page obviously mean going outside your website to gain get more visitors to your site and also to improve your website ranking on Google. Some of these include registering your work or business on business directories, forums, having backlinks, influencer marketing, guest blogging, social media marketing etc.
And finally, the last on the List is Content Sharing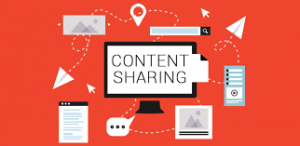 Content Sharing – So you have created your content and posted it on the blog side of your website, then what? I know you start getting frustrated that you only have 1 view after three days or 5 in a whole month. There will be no way people will actually be able to read what you like if you don't share them. That is where your social media platforms come in play and you just don't post but always put the link of the post on these platforms when you make a post on it on your social media platforms. Also, there are some content marketing site that you can explore for content submissions such as  Quora,  EzineArticles, Bloglovin and so many others where you can share your contents and people get to read them. You can also share your contents on forums such as Nairaland, Nigerian Bulletin etc.
Here we are, all the basic tips to get you started as a newbie in digital marketing.
Want to know more?  Check out our Professional Digital Marketing Course: Click Here  >>
Digital Marketing Practical Training in Abuja, Lagos ,PH Nigeria
Click to start learning while you earn and grow…