April 26, 2019
Posted by:

SouTech Team

Category:

Blog, Web Development Training, Website Design Service Abuja, Website Design Training, Website Hosting, Wordpress Website Design Training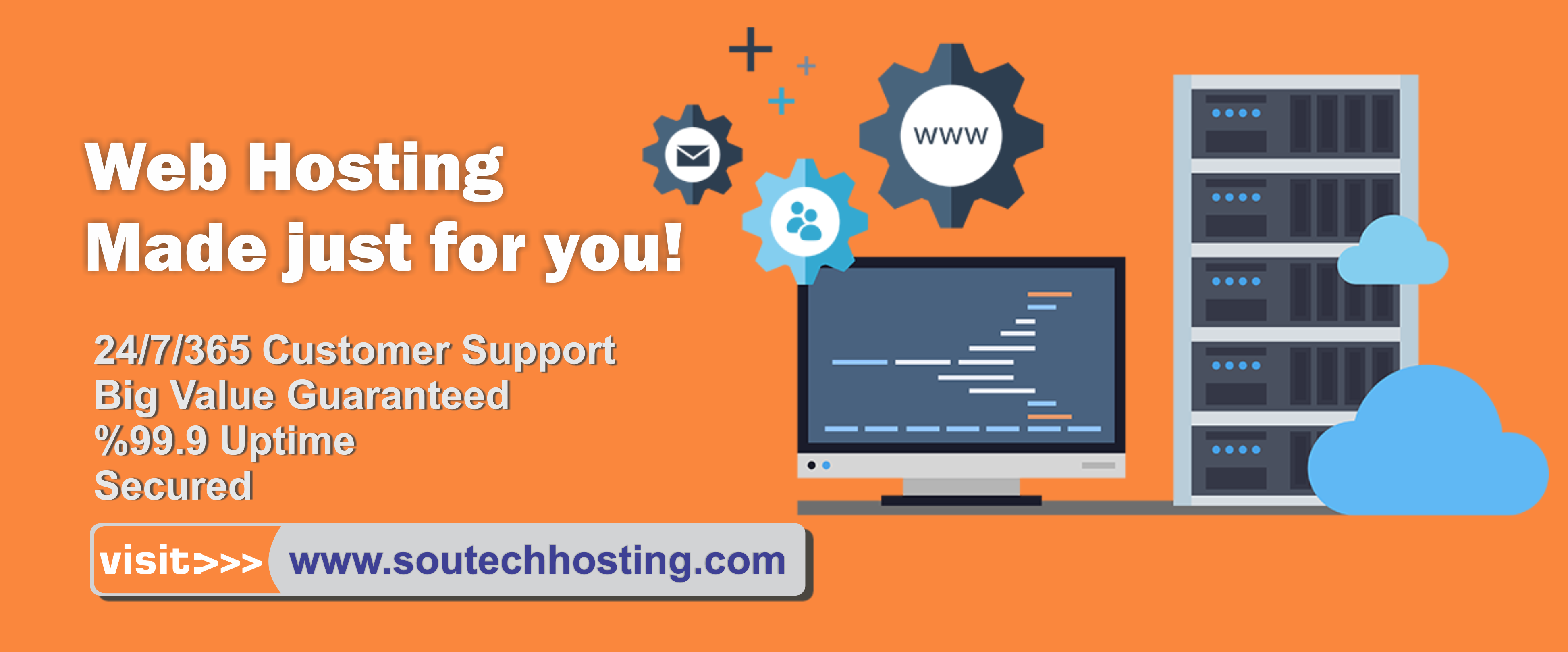 There are hundreds of web hosting companies competing on the internet, offering different web hosting plans, with features that could possibly confuse a beginner especially when you start hearing things like terms bandwidth, SSD, DNS, and cloud. This could be a better way to discourage online business for newcomers.
As a bid to guide your footings I have listed some popular types of hosting and brief explanations on how they work and what to expect from them.
When you pick up your first website project, there a few things you need to put into consideration, first is a domain name, followed by the type of hosting and hosting plan that will be suitable for what you want to build.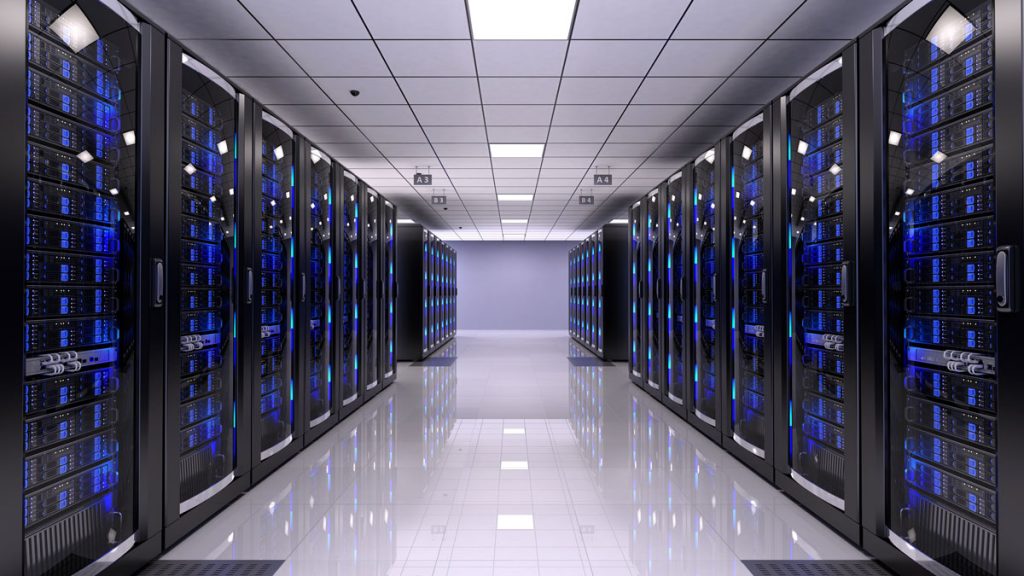 Shared Web Hosting
Shared hosting is just as the name is. This is the type of hosting where your website is hosted on a server that is shared by other websites. Choosing shared hosting gives you the opportunity to have your website hosting a super server for less setup cost while sharing it with hundreds or thousands of websites as the case may be. You can pay as little as N3,000 to N14,500 per year.
One of the disadvantages using a shared hosting account is that you're at the mercy of the other numerous websites on that web server. Some heavy traffic websites may unpleasantly affect the performance of your own website.
Shared hosting is a recommended choice for beginners in website design or newcomers to the online business. This plan helps in reducing costs, while you monitor traffic for feature upgrade.
Price Range: N3,000 to N14,500 per year.
 Reseller Web Hosting
This is the type of hosting to choose if you are expecting a high rate of patronage from clients. Also good if you intend to dive into becoming a mini hosting provider.
Reseller hosting packages come with extra tools to help you resell the bulky shared hosting space you have acquired.
Web Host Manager (WHM) is the control panel that comes with the Reseller packages. The WHM provide some technical control that helps you in setting up billing software that provides invoicing for clients and other features such as technical support and private name servers. You can ask your client to point their websites to your name server such as ns1.yourwebites.com.
Price range: Reseller packages range from N29,500 to N100,000.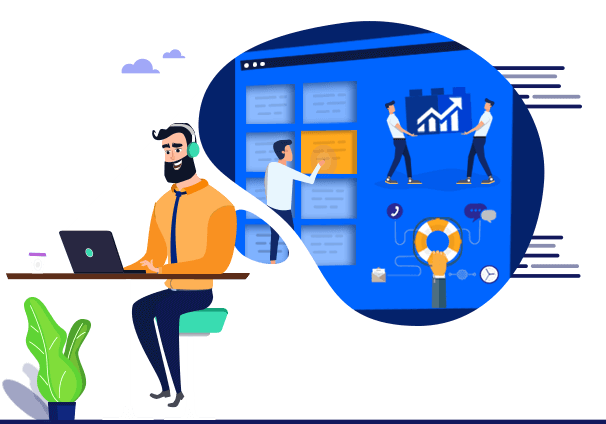 Cloud-Based Web Hosting
The first time I heard about cloud-hosting, you can guess what I imagined, I looked up to the sky and said; "yeah, that is actually a good place to store things". I was completely wrong in my thinking. Cloud-Based Web Hosting refers to having hundreds of individual web servers working together so that it looks like one mega server. The idea behind this technology is that as the need grows, a hosting company can just add more commodity hardware to make a larger grid or cloud.
The advantage of choosing a cloud-based web hosting is that your website cannot shut down in the event of an unusually large amount of traffic as this type of web hosting is design to accommodate the surge of unexpected website traffic.
If you are building a website that would experience heavy traffic, then cloud-based web hosting should be your desired choice.
Price Range: There is always a pay-for-what-you-use pricing structure for this hosting.
Virtual Private Server (VPS)
The virtual private server is the type of hosting that makes one physical server act like multiple, separate servers. This is a stepping stone between shared hosting and getting your own dedicated machine. It is notable that each VPS instance shares hardware resources, nevertheless they are allocated a dedicated portion of the computing resources. When you cannot afford a dedicated server, this type of hosting will not allow your website to be shut down by neighbors consuming huge resources.
Price Range: Based on the guaranteed CPU and memory (RAM) you choose.
Dedicated Web Server
Having a dedicated server means you are renting one physical server from a hosting company. You can even have root access (full control).
There will be no worries for other websites sitting in a shared web server.
This type of hosting technically gives you access to the highest level of a server you would need if your new online business develops into a strong web presence getting a lot of website traffic. The costs of having a dedicated server are significantly higher than shared hosting and you should budget hiring a system administrator that will be handling technical challenges, make sure your business is at the point where it can afford to maintain the cost of a dedicated server before choosing this type of hosting.
Pricing: Dedicated servers are priced base on your configuration.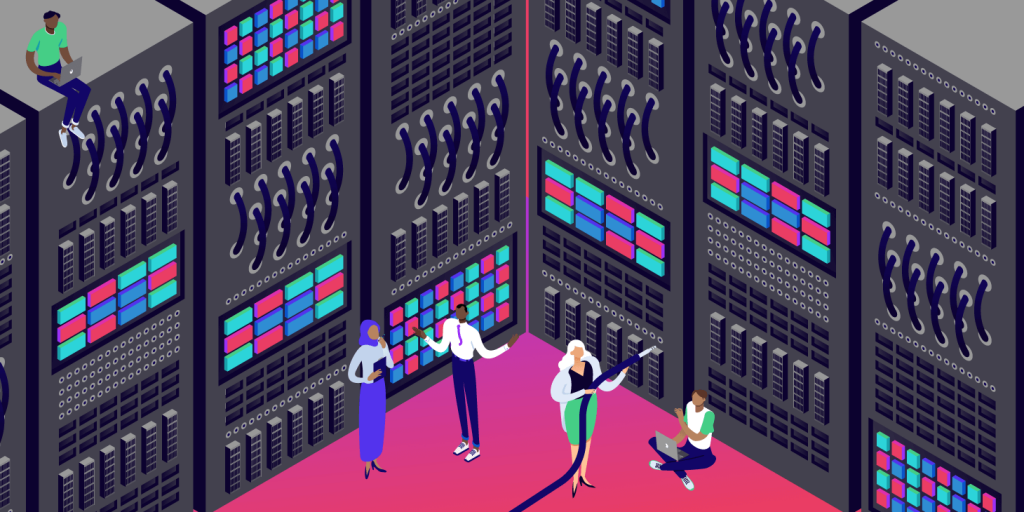 Co-location Web Hosting
When you bring your own server to a data center, they provide power, cooling, physical security, and an internet uplink while you rent rack space, you are collocating. You should be responsible for your own server software, data storage, backup procedures, maintenances, etc. If something goes down on the server hardware, you're responsible for replacing.
This type of hosting is for those with technical know-how in-house, and not suitable for beginners.
Managed WordPress Hosting
WordPress has gained increasing popularity as a powerful yet developer-friendly content management system, the development has led to many web hosting servers are offering Managed WordPress Hosting.
This type of hosting has some functionalities that help in keeping your WordPress core up-to-date, providing options for you to install themes and manage your website in the web host control panel.
Now that you have an idea what web hosting is all about, visit www.soutechhosting.com today and choose a hosting plan for your first website.