August 28, 2017
Posted by:

SouTech Team

Category:

Blog, Graphics and Branding
GRAPHICS AND BRANDING COURSE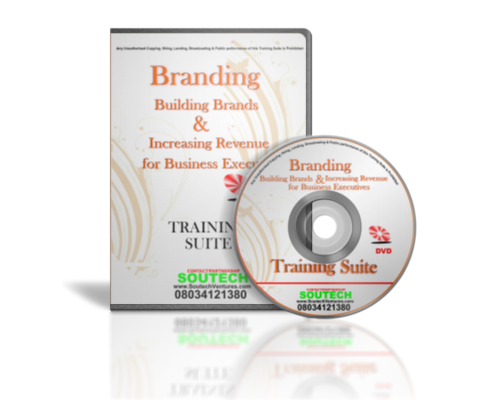 Course Outline for Graphics and Branding- Basics:  Corel or Adobe Illustrator
Preview course topics and assignments.
1 – Intro to Corporate Identity                                                           
How does a company and organization project a coherent identity that's as recognizable as a human personality? Lesson One explores the history, purpose, and possibilities of corporate identity. The lesson presents the concept of experienced value and how it relates to visual design and includes case studies of CBS and BMW.
Project – Logo design
2 – Design and Corporate Strategy
Where do company logos come from and how do they evolve? Lesson Two looks at the reasons for identity overhauls and how to make the most of change. Case studies of British Airways, Texaco, and others are discussed to explore the connection between company identities and changes in national and worldwide consciousness.
Project – Logo Redesign
3 – Designing a Corporate Brand
What skills do you need to design a great company logo or communicate with a corporate client? These characteristics will be discussed in Lesson Three so you can work professionally and with the needs of clients and consumers in mind. A case study documenting the evolution of the BBC identity will be explored.
Project – Product Line Logo
4 – Design Process and Methodology
Lesson Four focuses on the first of three critical phases of company design. Methods of solving important problems will be addressed, which is key to successfully handling the actual company identity creation. You will also explore a case study of Cococola company that decided to modernize its identity, only to encounter a world of problems in need of solutions.
Project – Problem phase
5 – From Solution to Evaluation
Every problem has a solution, and in this lesson we present the "solution phase" of the design process with a focus on generating effective ideas, overall strategies, and the all-important design manual. The lesson wraps up with a look at the "evaluation phase" in which solutions are put to the test.
Project – Evaluation phase
6 – Product and Corporate Design
A company logo is merely cosmetic without a strong product to back it up, and we'll look at the role the product plays in a company design in this lesson. Specifically, you'll explore how identity is presented through product designs from Apple and Sony.
Project – Restaurant identity design
Course Objectives
Building skills? Here's an overview of what you'll learn in this course:
Develop an understanding of the different components of a corporate identity and the designer's role in developing it.
Research and design logos for three different companies, exploring differences in concept development.
Develop an understanding of how corporate identity is influenced by corporate business strategy.
Research and redesign a TV network's logo to change or better present its identity.
Design logos and cohesive brand identities for three product lines of hair care products.
Develop an understanding of the skills and attributes required to become a corporate designer.
Apply a three-step methodology to research and develop a concept for the visual identity of a restaurant.
Apply approaches to researching, conceptualizing, and sketching design ideas and presenting your work to the client.
Develop and hone a visual identity, presenting it to a fictional client in different applications.
Develop an understanding of the critical relationship between product, environment, communication, and logo design.
Apply a finished design to a shop front for the client's restaurant, letterhead, business cards, and other elements: a proposal, user guide, and slideshow.
Software and Supplies
To take this course you'll need:
Computer with Internet connection.
Adobe Illustrator or Corel Draw
Basic experience in the above software.
ALSO
All courses comes with 30 days mentorship program to ensure you get the best and become an expert in the field of training.
Highlights
Real-life application and understanding
Conducive learning environment
Participants get a Certificate of Training
Restricted and interactive classes
Service comes with all necessary softwares
Soft copy training(Videos and eBooks) materials will be available
Qualified and experienced facilitators
Get a full Audio recording of the training (No need for refresher class)
Full certification course (Good for your CV)
Job/Internship placement support (Optional)
Customized soft copy of training materials will be provided
Organized and efficient training process
Conducive air conditioned learning environment and Parking Space
Training Requirements and Prerequisites
Participants must have basic competency in computer literacy.
Participants should come with their Laptops, Internet access will be provided for the practical sessions.
Registration Procedures
Pay Training fee of 2 days before training date to reserve your seat
Upon confirmation of your payment, an electronic receipt will be sent to your mail.
Commence your training at SOUTECH Training Venue
Fee: Includes( Internet Wifi, Certificate, Light Refreshment Inclusive)
Training Venue:  SOUTECH, Kano Street, After Shehu Shagari Mosque, Area 1, Abuja
We run custom trainings too if the dates are not convenient for you.
Interested but got questions? Call Victor, your Trainer Directly on 08034121380
Payment can be made via Bank deposit/transfer.
Account Details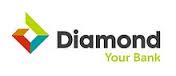 DIAMOND BANK
SOUTECH VENTURES
0054227379
*Please remember to notify us after successful payment or sending a payment notification directly to this email address: [email protected], 08034121380 ,
========
graphics academy abuja, graphics design school in abuja,graphics design training in abuja,learn graphics design in abuja,web design & graphics technology abuja,graphics training,graphic designing training nigeria,professional courses in brand management, brand management courses in nigeria, brand courses in nigeria, brand management training, institute of brand management of nigeria, brand management in nigeria, corporate communications training courses in nigeria, branding schools in lagos, where can I learn corel draw in abuja nigeria, where can I learn adobe illustator training,adobe illustrator training in nigeria