September 26, 2016
Posted by:

SouTech Team

Category:

Website Design Service Abuja, Website Design Training
SOUTECH Web Consults – (a smart and budding Information Technology (IT) firm with innovative, intelligent, knowledgeable and experienced consultants, trainers and developers.
To be efficient in IT service delivery and management you need  core practical training from SOUTECH Web Consults to help you in:
Critical thinking and problem solving skills
Communication skills
Collaboration skills
Creativity and innovation skills
| Want to start an eBusiness and Grow it Globally with free IT, Legal, Internet Discounts,3 Months SME Startup Course, ePayment Integration, Biz Development Services, Free Website, Free SMS Units/Portal all done for you within 30 Days?
Start Here>> Click  >>> Start a Digital Business in Nigeria
Who Should Take The Course?
Anyone responsible for developing or implementing your organization's online strategy.
Professionals who need to understand

Digital

Marketing, Mobile App Development

 or get more out of their

Digital

channels.

Marketers

who want to fast-track their career or improve their position in the market-place.
Small Business owners who need to maximise online channels for growing their business.
Students who want to upskill in

Digital

Marketing, Mobile App Development and Website Design

You are smart enough to want to Learn to Earn….Yes you can!
We look forward to training you in the following courses.
SOUTECH TRAINING COURSES TRAINING PACKAGE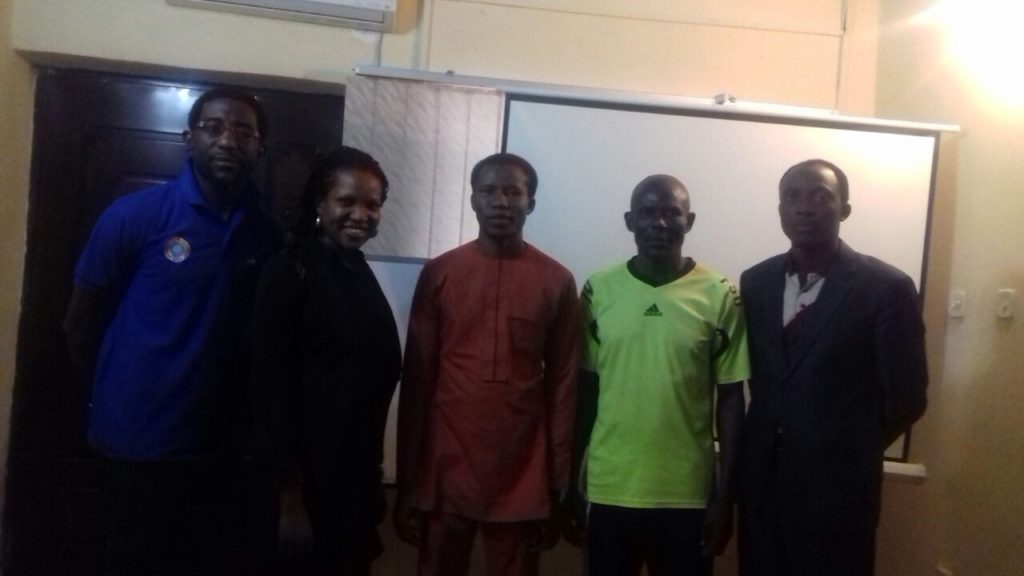 Why should we train you?
We are industry experts and have deployed web solutions for clients across board and still counting.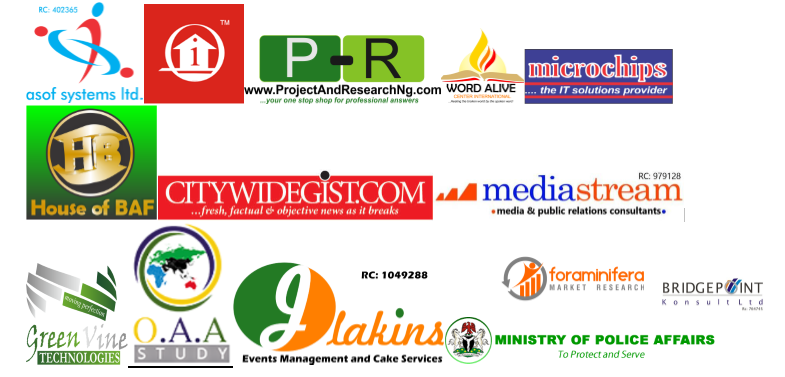 Here are some recent Students!
Web Development Training in Partnership with NITDA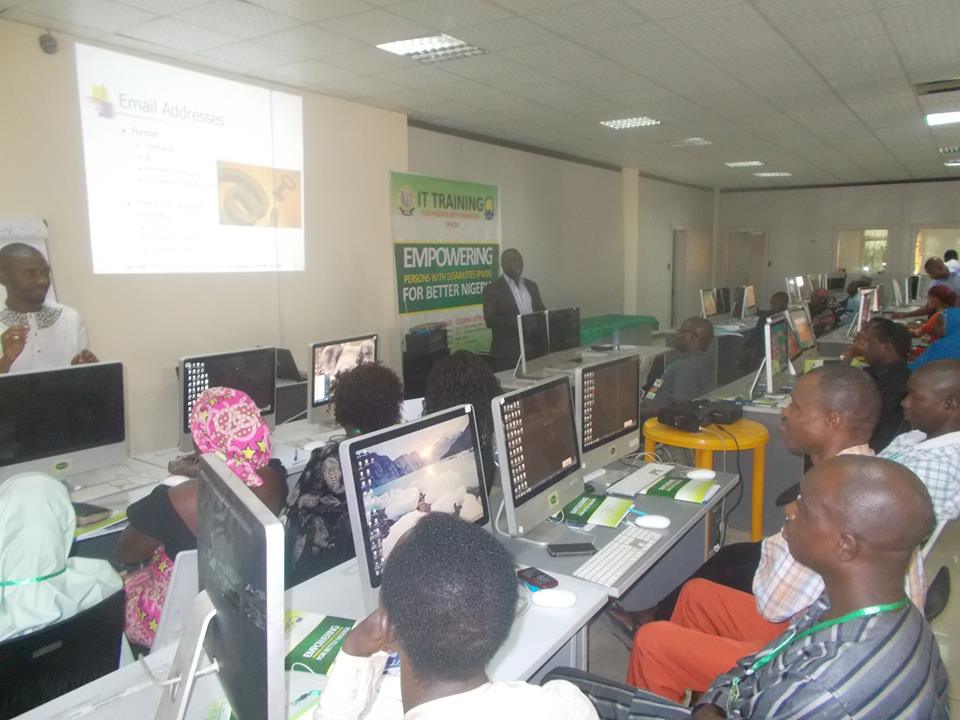 Digital Marketing EXPO Workshop for Business Owners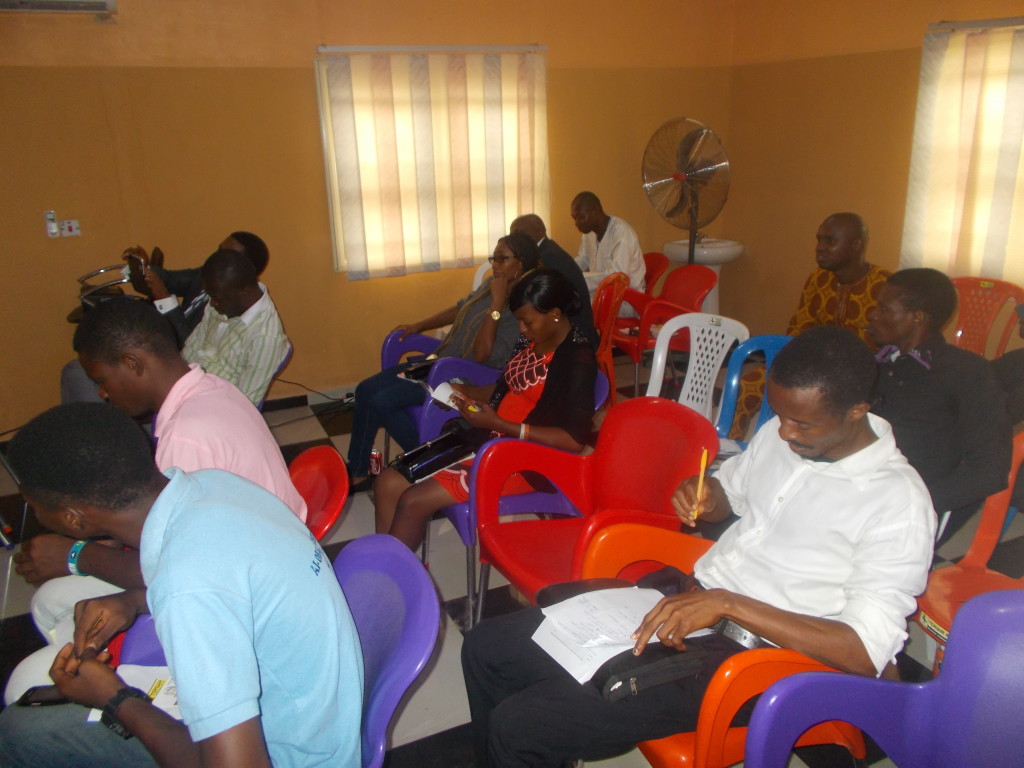 Ethical Hacking, Project Management Training in Partnership with CielGR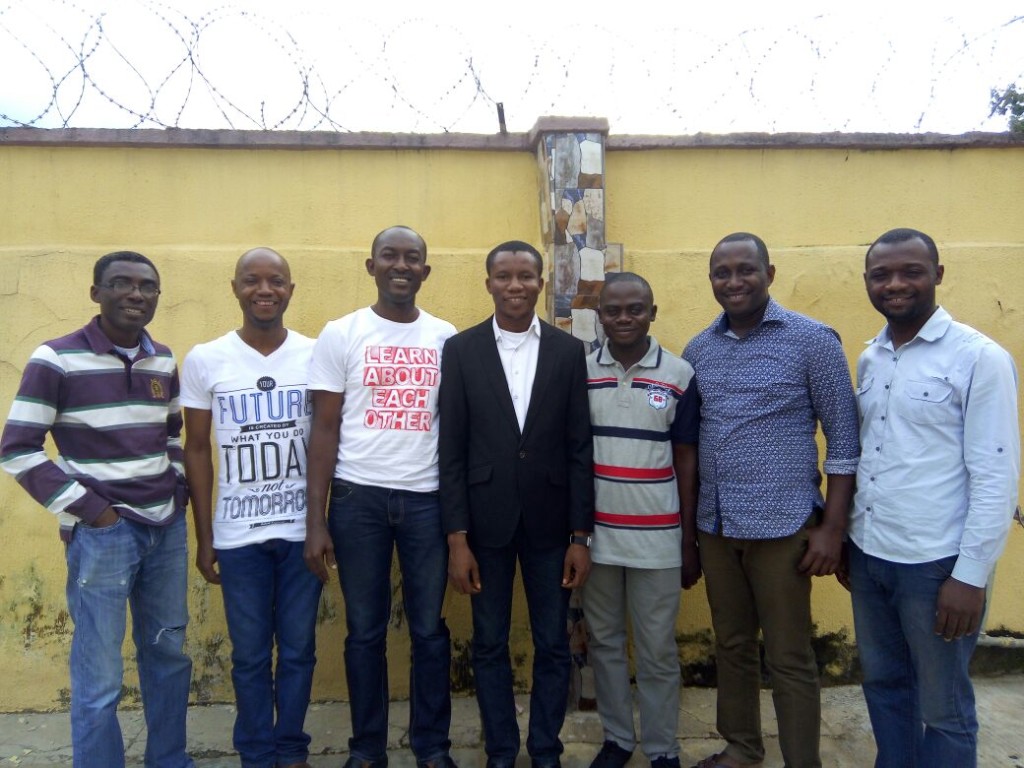 FortisAcademy Training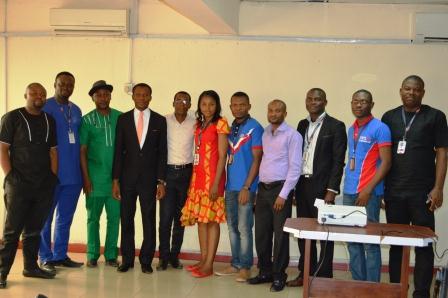 Digital Marketing Training and Brand Development Deployment for Princeworld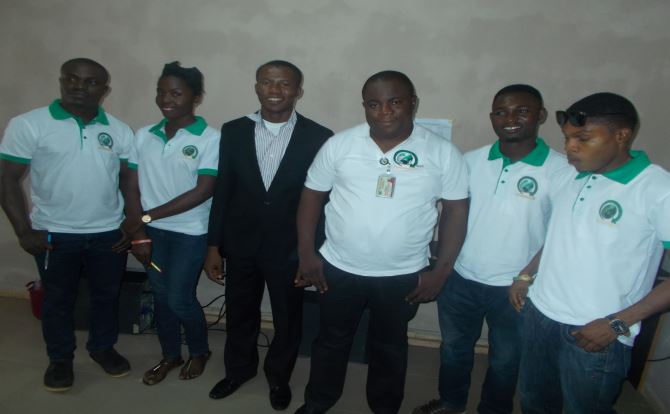 HIGHLIGHTS
DIGITAL MARKETING TRAINING MODULES
Digital Marketing Course Outline
Overview
This course provides a complete overview of all aspects of digital marketing and how to integrate and use them to achieve business objectives. It is designed to cover the complete marketing mix and be relevant across multiple roles and disciplines, whether client side or agency.
Who should attend?
Marketers who have some experience in digital but want to grow their confidence
Those who may have only one perspective of digital, or be a specialist in one area of digital, and want to broaden their skill base
Those marketing and advertising professionals who are new to digital and keen to learn how to leverage digital across a broad spectrum of channels
Those who are interested in seeing how digital is approached from both client and agency perspective.
Learning Outcomes
Understand the scope of digital marketing and how it integrates with overall business and marketing strategy
How to assess various digital channels and understand which are most suitable to an idea or solution
Understand the fundamentals of digital marketing campaign, and be able to apply it to achieve your business objectives.
Course Outline
Modules:
Fundamentals – Understanding consumers
How the online marking landscape is changing
Understanding consumer behavior and translating that into good customer experience.
Fundamentals – Content
Content strategy, planning, creation and designing for the brand
Channel constraints and video content,
Fundamentals – Data
What is big data and how can we use it?
Metrics, measurement and evaluation.
Tools – Owned media: Website
Website development and responsive design
Designing for usability, function and effectiveness
Website Conversion funnels
Search engine Optimization.
Tools – Owned media: Mobile and email
Mobile sites and apps
Email strategy, designing for response, data management and the spam act.
Tools – Owned and earned: Social
Social platforms and an overview of how they are used
Social as an earned medium
Social media monitoring and community management.
Tools – Paid media
The paid media landscape, targeting, data and technology
Networks, affiliates, email lists and digital out-of-home
Paid search – how it works and search for mobile.
Applications – Managing digital marketing
Managing digital projects
Budgets, dashboards and templates
Applications – Campaign planning
Planning campaigns for awareness/branding, acquisition and retention
Applications – Optimization and emerging trends
Testing – A/B and multivariate and optimization
Emerging media, technology and trends.
PROFESSIONAL WEBSITE DESIGN TRAINING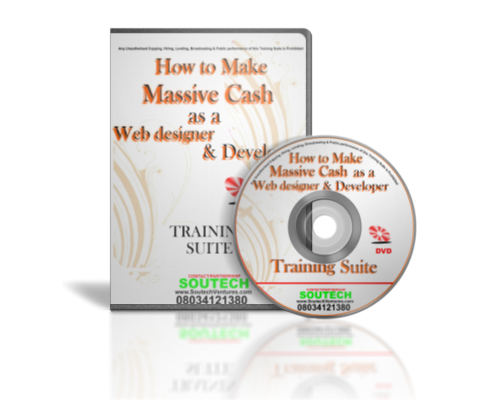 It is a  Practical Training where you will be held by the hand step by step as you acquire life skills in professional database/ecommerce/CMS Web Design
You will be shown step by step how to create the following types of websites:
> Church Websites with live streaming – thousands of churches are waiting for you.
> Hotel Websites with online reservation – this will make you money.
> SMS Portal Websites with voice, sms, shortcode, etc
> eCommerce Websites like jumia, konga with shoping cart, online payments, etc
> Corporate Websites with slides, security, etc – clients will love you for this
> Membership sites with login and access restriction – This skill will explode your bank account.
Apart from Web design and digital marketing, the training will also cover:
> Strategy To Building A Highly Responsive Email And Mobile List
> How To Captivate and Engage Your Audience and Generate More Sales With Email Marketing.
> How to Use Copywriting to Sell  Anything & Become Absolutely Irresistible On The Web.
> How to Create Effective Online Advertising Campaigns On Google, Facebook, Yahoo etc
>How To Attract, Engage And Retain Customers With Mobile Marketing
> Turning Your Visitors To Repeat Customers By Digitally Powered Marketing and Sales System.
> The Easy, Non-Technical Approach to Search Engine Marketing
> How To Develop Wining Social Media Strategy To Build Brands and Engage With Customers
> Creating Triggers that Get Millions of People to Spread Your Ideas and Share Your Stories.
> Video Marketing for Business Owners
> Ads Re-targeting Blueprint – How To Use Search, Engagement, Email And Contextual Re-targeting To Stay In Contact And Convert That 90% of Visitors That Left Your Website Without Buying.
Bonus tips and guides includes:
> Step By Step Pictorial eBook Creation Training
> Step By Step Online Outsourcing Training
> Step By Step Irresistible Proposal Writing Training
If you don't want to miss this great event, reserve your seat here.
MOBILE APPLICATION DEVELOPMENT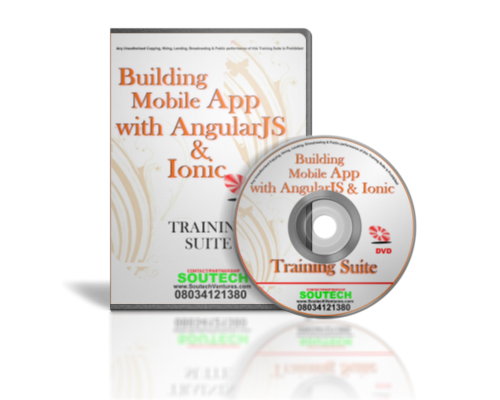 In this course, SOUTECH Web Consults Tutors shows how to develop HTML5 applications for the two
mobile
operating systems supported in Dreamweaver, iOS and Android, and generate a native
app
for each OS, suitable for testing with the open-source PhoneGap framework. The course covers basic
app
creation, including working with the built-in starter pages in Dreamweaver, as well as creating custom
apps
from scratch. It then focuses on packaging and preparing finished
apps
for debugging prior to deploying to the Android Market and the Apple
App
Store. Development techniques particular to the
mobile
arena, including the use of jQuery
Mobile
, are emphasized for developers to create
apps
on multiple platforms.
Understanding the

mobile

app

toolset
Working with jQuery

Mobile

and

mobile

starters
Applying an overall theme to an

app

Specifying Android settings
Simulating the iPhone
Setting up

mobile

pages
Keeping jQuery

Mobile

current
Applying page transitions
Creating collapsible content
Defining list views with images
Creating web forms for

mobile

Integrating geolocation data with Google Maps
Previewing an

app

in Device Central
GRAPHICS AND BRANDING COURSE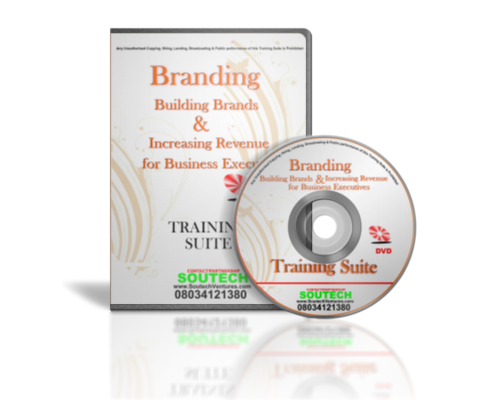 Course Outline for Graphics and Branding- Basics:  Corel or Photoshop
Preview course topics and assignments.
1 – Intro to Corporate Identity                                                           
How does a company and organization project a coherent identity that's as recognizable as a human personality? Lesson One explores the history, purpose, and possibilities of corporate identity. The lesson presents the concept of experienced value and how it relates to visual design and includes case studies of CBS and BMW.
Project – Logo design
2 – Design and Corporate Strategy
Where do company logos come from and how do they evolve? Lesson Two looks at the reasons for identity overhauls and how to make the most of change. Case studies of British Airways, Texaco, and others are discussed to explore the connection between company identities and changes in national and worldwide consciousness.
Project – Logo Redesign
3 – Designing a Corporate Brand
What skills do you need to design a great company logo or communicate with a corporate client? These characteristics will be discussed in Lesson Three so you can work professionally and with the needs of clients and consumers in mind. A case study documenting the evolution of the BBC identity will be explored.
Project – Product Line Logo
4 – Design Process and Methodology
Lesson Four focuses on the first of three critical phases of company design. Methods of solving important problems will be addressed, which is key to successfully handling the actual company identity creation. You will also explore a case study of NSB, a Norwegian railway company that decided to modernize its identity, only to encounter a world of problems in need of solutions.
Project – Problem phase
5 – From Solution to Evaluation
Every problem has a solution, and in this lesson we present the "solution phase" of the design process with a focus on generating effective ideas, overall strategies, and the all-important design manual. The lesson wraps up with a look at the "evaluation phase" in which solutions are put to the test.
Project – Evaluation phase
6 – Product and Corporate Design
A company logo is merely cosmetic without a strong product to back it up, and we'll look at the role the product plays in a company design in this lesson. Specifically, you'll explore how identity is presented through product designs from Apple and Sony.
Project – Restaurant identity design
Course Objectives
Building skills? Here's an overview of what you'll learn in this course:
Develop an understanding of the different components of a corporate identity and the designer's role in developing it.
Research and design logos for three different companies, exploring differences in concept development.
Develop an understanding of how corporate identity is influenced by corporate business strategy.
Research and redesign a TV network's logo to change or better present its identity.
Design logos and cohesive brand identities for three product lines of hair care products.
Develop an understanding of the skills and attributes required to become a corporate designer.
Apply a three-step methodology to research and develop a concept for the visual identity of a restaurant.
Apply approaches to researching, conceptualizing, and sketching design ideas and presenting your work to the client.
Develop and hone a visual identity, presenting it to a fictional client in different applications.
Develop an understanding of the critical relationship between product, environment, communication, and logo design.
Apply a finished design to a shop front for the client's restaurant, letterhead, business cards, and other elements: a proposal, user guide, and slideshow.
Software and Supplies
To take this course you'll need:
Computer with Internet connection.
Adobe Photoshop and/or Corel Draw.
Basic experience in the above software.
ALSO
All courses comes with 30 days mentorship program to ensure you get the best and become an expert in the field of training.
Highlights
Real-life application and understanding
Conducive learning environment
Participants get a Certificate of Training
Restricted and interactive classes
Service comes with all necessary softwares
Soft copy training(Videos and eBooks) materials will be available
Qualified and experienced facilitators
Get a full Audio recording of the training (No need for refresher class)
Full certification course (Good for your CV)
Job/Internship placement support (Optional)
Customized soft copy of training materials will be provided
Organized and efficient training process
Conducive air conditioned learning environment and Parking Space
Training Requirements and Prerequisites
Participants must have basic competency in computer literacy.
Participants should come with their Laptops, Internet access will be provided for the practical sessions.
Registration Procedures
Pay Training fee of 2 days before training date to reserve your seat
Upon confirmation of your payment, an electronic receipt will be sent to your mail.
Commence your training at SOUTECH Training Venue
Fee: Includes( Internet Wifi, Certificate, Light Refreshment Inclusive)
Training Venue:  SOUTECH, Kano Street, After Shehu Shagari Mosque, Area 1, Abuja
We run custom trainings too if the dates are not convenient for you.
Interested but got questions? Call Victor, your Trainer Directly on 08034121380
Payment can be made via Bank deposit/transfer.
Account Details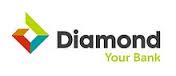 DIAMOND BANK
SOUTECH VENTURES
0054227379
*Please remember to notify us after successful payment or sending a payment notification directly to this email address: [email protected], 08034121380 ,
| Want to start an eBusiness and Grow it Globally with free IT, Legal, Internet Discounts,3 Months SME Startup Course, ePayment Integration, Biz Development Services, Free Website, Free SMS Units/Portal all done for you within 30 Days?
Start Here>> Click  >>> Start a Digital Business in Nigeria