March 9, 2018
Posted by:

SouTech Team

Category:

Blog, Development, Mobile Application Development Service and Training, PHP Programming, Project Management, Python Development, Technologies

Yes, that's the question "Do you want to start a software company? Are you very creative and a focused individual, are you smart and have high IQ? Are you impressed at how business processes can be automated and made easy with the help of software development? Are you ready to take a new leap and begin development of softwares thereby starting your own business you can be proud of? If you are saying 'yes' to all my above questions then its time for you to sit back, relax and go through this entire article taking notes on how you can start your software company and turn it into a multi -million naira company from scratch. Yes! You can tap from this multi-billion dollar industry worldwide.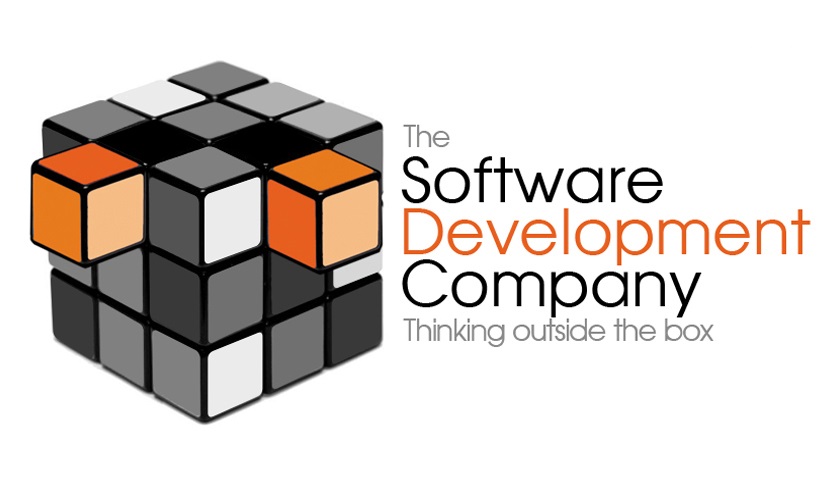 .
I would advise that you don't just start a software business because you have great skills and you want to be called "the boss". Kick starting a business means a whole lot because productivity, client acquisition and business scaling/growth are very critical things you need to take account of.
I have been creating softwares, web apps, and scripts and automating several industries from accounting to IT and other numerous sectors and currently developing about fifteen (15) Software as a Service Applications.
| Want to start an eBusiness and Grow it Globally with free IT, Legal, Internet Discounts,3 Months SME Startup Course, ePayment Integration, Biz Development Services, Free Website, Free SMS Units/Portal all done for you within 30 Days?
Start Here>> Click  >>> Start a Digital Business in Nigeria
Here we will expose 7 great formulae to help you get started and start earning within months.
Choose a Niche: Software Products or Service Offerings?
Do you know that if you have some basic knowledge and willing to learn and grow your skills, there is much you can earn from software business? There is a reason why I said some basic knowledge because not everybody is a geek rather there is an important character for every aspiring software developer which is "ability and patience to learn the threads of software development". This industry has numerous potentials and if you understand the tricks in it you are up for some smiles (to the bank).
As a business owner, you need to first decide an area of focus in the industry. There are mainly two sectors in the software industry:
Software products
• Software services
What is a software product? Software products or programs are a set of applications developed for solving a particular problem or task. Most software products have application to businesses or end uses. Also there is a further application or niche which includes preparing charts, invoices etc. Other examples are Order Management, Procurement, Forecasting, Delivery Management, stock inventory etc. Do you know that most companies are looking for software development companies to help them do something custom/ bespoke? For instance some time ago an accounting firm asked us to develop a loan management application for their corporative business arm which we did and deployed for them.
There are list of some popular software products out there in the market which includes
Laundry Management
Eatery Management
Real Estate Management
Church Management
School Management
Accommodation Management
Library Management
Microfinance Management
Bookshop Management
Electronic or Online training Management
Human Resources Management
Staff Biometric Attendance Management
Hospital Management
Hotel Management
Recruitment Management
Software services:
Some software development experts don't understand that the core of business growth is in its marketing. You can decide to go into software marketing, maintenance of software products that you have developed or of another company. Software services also includes customization, installation, configuration, migration.
Millions of software users need software services companies daily.
Before you decide if you want to go into full scale software development or service based business its good you really checkup and evaluate your financial capacity and what it requires to run the company and the decision you have made so you can be very competitive and make amazing profits. Don't forget conducting a survey is not a bad idea (It can be primary- streets, opinion polls, questionnaires or secondary- data from journals, internet essays and reports)
Getting your Technical Team ready: Hiring In-house or Outsourcing projects
Over the years I have learnt two(2) rock solid way to develop anything. If you want to go into software development there are 2 ways you can get skills.
Create a smart formidable team of developers with passion in software development. When you have clients or jobs to execute, all team members from Graphics and UI, Prototype, Actual Development, Testing and maintenance can be done from your in-house team. You need to properly project manage every job or client you have to get the best from your team. " Thesoftware development life cycle (SDLC) is a framework defining tasks performed at each step in the software development SDLC is a structure followed by a development team within the software organization. It consists of a detailed plan describing how to develop, maintain and replace specific software."  From  techopedia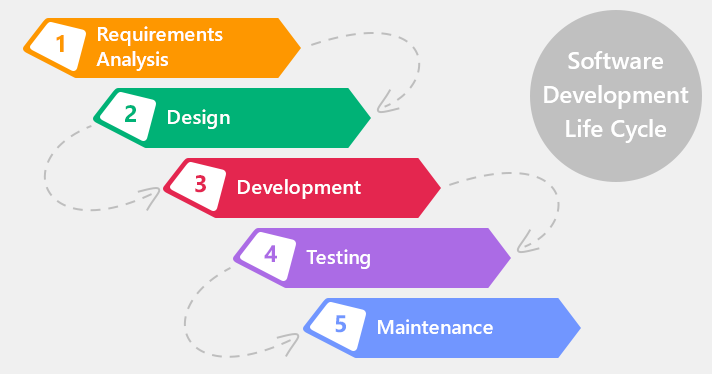 Your team needs to understand this also that they must keep in constant touch with the client throughout the entire software development life cycle (Agile Software development)
Don't also forget that you need to have a marketing department or arm to make sure your team is not idle and there is on-going work at every point in time. Training and re-training is very key to achieving the best off your team.
Business Partners, Joint Ventures, and Angel Investors: What you need to know
In this short life of ours, there is always the need for partnership and collaboration but it must always be a win-win situation for everyone. The Holy book even says "Do two walk together unless they have agreed to do so? You need to be very careful and make sure that you list out your reasons for choosing a business partner or angel investor. Examples include: bigger cash capacity, technical help, marketing etc. Make sure it makes sense. Don't choose because of emotional reasons.
Target Customers( Ready Buyers)
There is always a time for everything… you have the early adopters. Take for instance when facebook.com came on board there were no such thing like that. The closest I can remember was hi5, myspace.com and then you had Facebook.com. It's important to do something people will love, definitely not everyone will love your product or software that's why you should have beta testers…SOUTECH is currently developing a laundry management system and its going to be launched as "software as a service" i.e. you use the software on a subscription basis but we are currently getting imputes from prospective clients on how they would want the software to be.
Those are your target customers, people that already have interest. Like it's said in marketing, it's easier to sell to somebody with interest that to sell to somebody that doesn't have interest.
Let me share with you the AIDA model.
The AIDA model is an advertising effect model. It describes the effect of advertising media. The sales process should be sustainably optimized on the basis of this model. The acronym AIDA stands for the terms Attention, Interest, Desire and Action.
From ryte.com
Understand that you need to create attention first and that's only what can help people develop interest in your software products or services, and using smart offline or digital marketing tools, tricks, techniques and tips to create desire and ultimately action for your business.
Become a Digital mar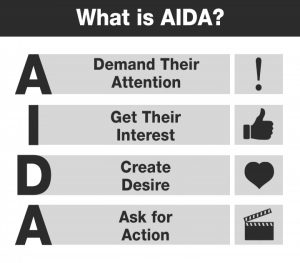 keting expert TODAY >> Click HERE
Ongoing Development and Improvements
I tell employees, business startups and co-consultants that what keeps a business afloat and at the same time profitable is "consistent improvements in design/development process and steady flow of projects/clients"
Yes, you want to start your software company today. You must understand that if you don't take note of this you might sink within your first 6months- 2years of startup.
You must keep the projects flowing because that's your guarantee for staying in business. Keeping track of new, old clients is important.
Also you can think of side projects your team can engage in that can keep them on fire every day, don't forget to make sure the projects earn some cash for the company. 
Software Development Outsourcing: To Outsource or Not To.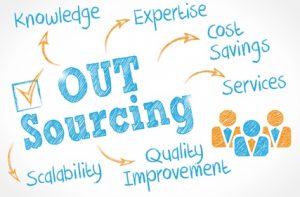 A simple check on Wikipedia.org says that Software development is the process of conceiving, specifying, designing, programming, documenting, testing, and bug fixing involved in creating and maintaining applications, frameworks, or other software components.
Now our interest is we need to know if it's ok for us to outsource this process or not to.
Cons:
Your outsourced company might be in a different time zone( collaboration challenge)
Quality of delivered work( quality assurance and exhaustive testing before launch)
Difference in languages( English as first language)
Pros:
Cost of development
Quality ( quality can be as advantage as disadvantage)
A good software outsourcing firm provides you expert software development best practices and aims to be better at creating applications than your own team of software developer employees can do.
Really Cons can turn into Pros and vice-versa, this all depends on your goals and objectives.
Get an excellent TALENT TEAM
Yes, I think this is the most important. Build a team and not just a team
Most entrepreneurs lose track of this when building a startup and I must say in the last 12 years of my creating and developing SOUTECH, building a good and talented team is one of the hardest to do. Ask any company founder, what has been your greatest challenge? Don't be surprised that the answer will be getting the best heads, the best talent because human resource is the most important of all resources, Hey… I see you thinking it's all about money. No no. You can have a billion dollar but with the wrong team you will SINK in 1year.

If you have a team of closely nested talent employees, they will work together and help you build a multi-million dollar software company that will solve and automate business operations worldwide.
Choose wisely when picking employees. Take your time building a team that can work harmoniously together and deliver quality work. In the final evaluation, the quality of service you provide to your clients will matter.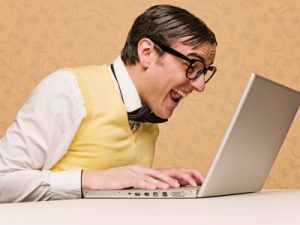 Take your time, but don't run out of time, stay focused and YOU WILL MAKE IT.
Want to start developing your software creation skills?
Join us at SOUTECH Academy: www.soutechventures.com/courses/
| Want to start an eBusiness and Grow it Globally with free IT, Legal, Internet Discounts,3 Months SME Startup Course, ePayment Integration, Biz Development Services, Free Website, Free SMS Units/Portal all done for you within 30 Days?
Start Here>> Click  >>> Start a Digital Business in Nigeria