February 23, 2021
Posted by:

teamDigital Marketing

Category:

Others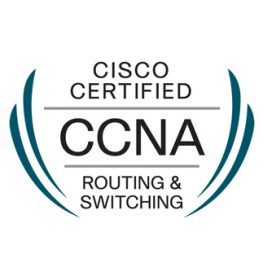 Delve Further Into the World of Networking
This course focuses on switching technologies and router operations that support small-to-medium business networks, including wireless local area networks (WLAN) and security concepts. In this second course in a 3-course CCNA series you'll perform basic network configuration and troubleshooting, identify and mitigate LAN security threats, and configure and secure a basic WLAN. Recommended preparation: CCNA: Introduction to Networks or having equivalent knowledge. After completing all three CCNA courses, you are ready to take the CCNA Certification.
Get a certificate of completion when you complete the course. Then add your coursework to LinkedIn so that hiring recruiters can find you for potential job opportunities.
You'll Learn These Core Skills:
Work with routers, switches and wireless devices to configure and troubleshoot VLANs, Wireless LANs and Inter-VLAN routing.
Configure and troubleshoot redundancy on a switched network using STP and EtherChannel.
Develop critical thinking and problem-solving skills using real equipment and Cisco Packet Tracer.
Explain how to support available and reliable networks using dynamic addressing and first-hop redundancy protocols.
Designed for Distance Learning
A distance learning option is available for this course. Lab activities can be completed with Packet Tracer if lab equipment is not available.
Learning Component Highlights:
16 modules and 14 practice labs
31 Cisco Packet Tracer activities
70+ interactive activities, videos, & quizzes
1 final exam
Learn more on how to register and ask any question