March 19, 2018
Posted by:

SouTech Team

Category:

Blog, Sales and Marketing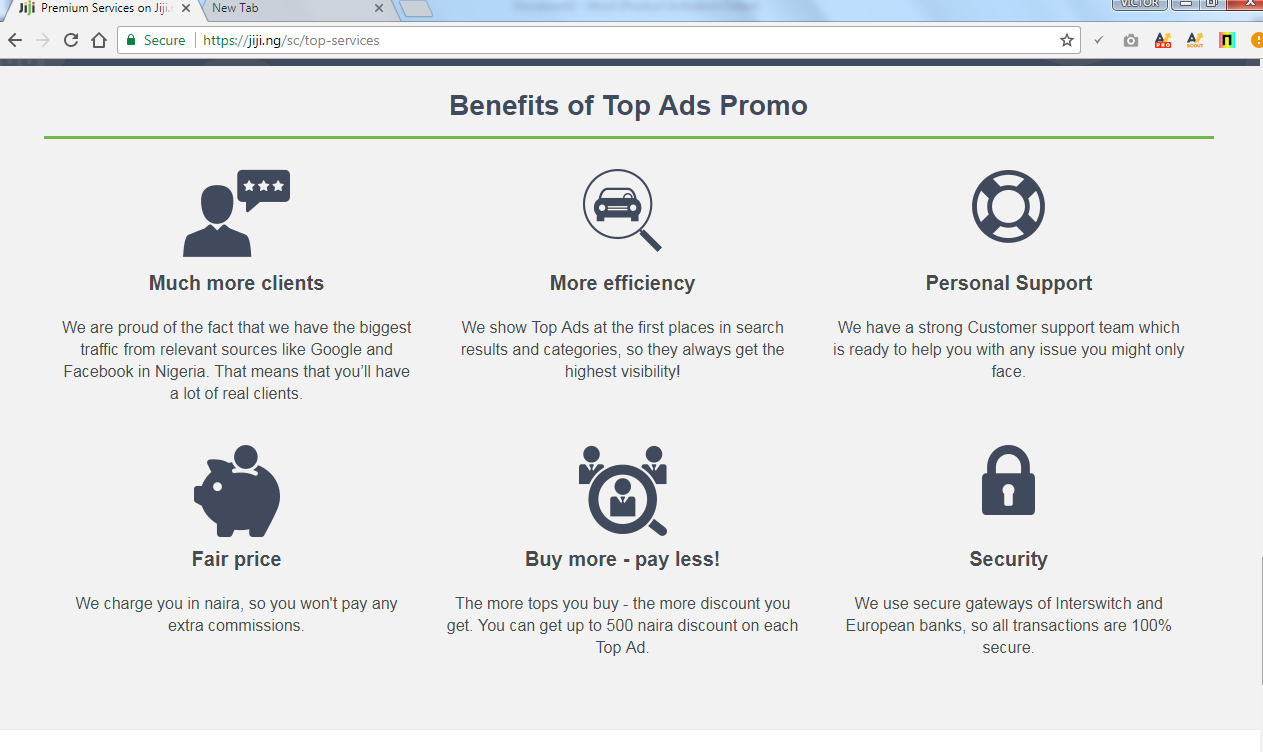 You want to get targeted traffic? I see, this is a very important aspect if you want to build a successful business online. There is one untapped secret of amazing traffic and that is "classified ad websites". The question is what is a classified ad website?  Simply put an aggregation of several ads from several companies all in one place. Most classified ad websites already have tons of traffic- I mean millions of traffic and you can have some of those traffic redirected to your own website for free! YES Free.
Some people started of trying to get website traffic by advertising with search engines like Google, MSN, Yahoo Networks and several others, some even pay huge for traffic using other means. Today I want to reveal how you can free natural traffic from using well known classified ad websites.
Before I begin telling you several tips, techniques and tricks to becoming successful in getting free traffic, I need to state that while classified ad websites are a smart way to get some good traffic to your website, you need to be careful in the way you word your ads. This is because you have millions of uses taking notes of how you post and the words you use. So if your classified ad doesn't follow procedures or norms or you have ads that just looks like SPAM- really no body will move over to your website( hence you miss out of free traffic) and ultimately sales. So this calls for creativity.
| Want to start an eBusiness and Grow it Globally with free IT, Legal, Internet Discounts,3 Months SME Startup Course, ePayment Integration, Biz Development Services, Free Website, Free SMS Units/Portal all done for you within 30 Days?
Start Here>> Click  >>> Start a Digital Business in Nigeria
Let's get practical:
Classified Ad: Just like the name, it's a site where users can make registration, update their account by uploading name, address, business description, products and services, pictures and any other information for visitors to be able to patronize them. There are several advantages of signing up with classified ad sites. They give you exposure, targeted traffic and ultimately sales. There are several classified ad websites in Nigeria, but I will list only some of the top 6 of them:
You have a business and you want to have amazing traffic? Yes no matter your business niche-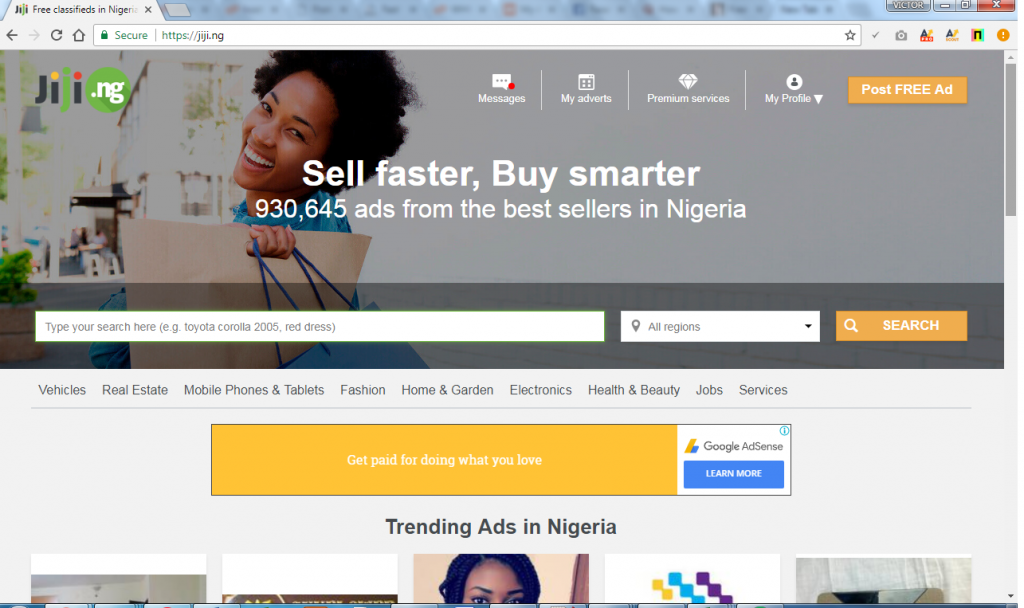 Popular searches:
Sport, Books, Musical, Babies, Clothing, Shoes, Furniture, Work, Animals, Dogs, Cats, Birds, Phones, Samsung, Apple, Tecno Phones, Toyota, Honda, Jewellery, Watches, Rent, Houses, Agriculture,Laptops,Shoes
The best of all you can place your ads from the comfort of your phone and tablet devices because jiji.ng has mobile apps for android and iOs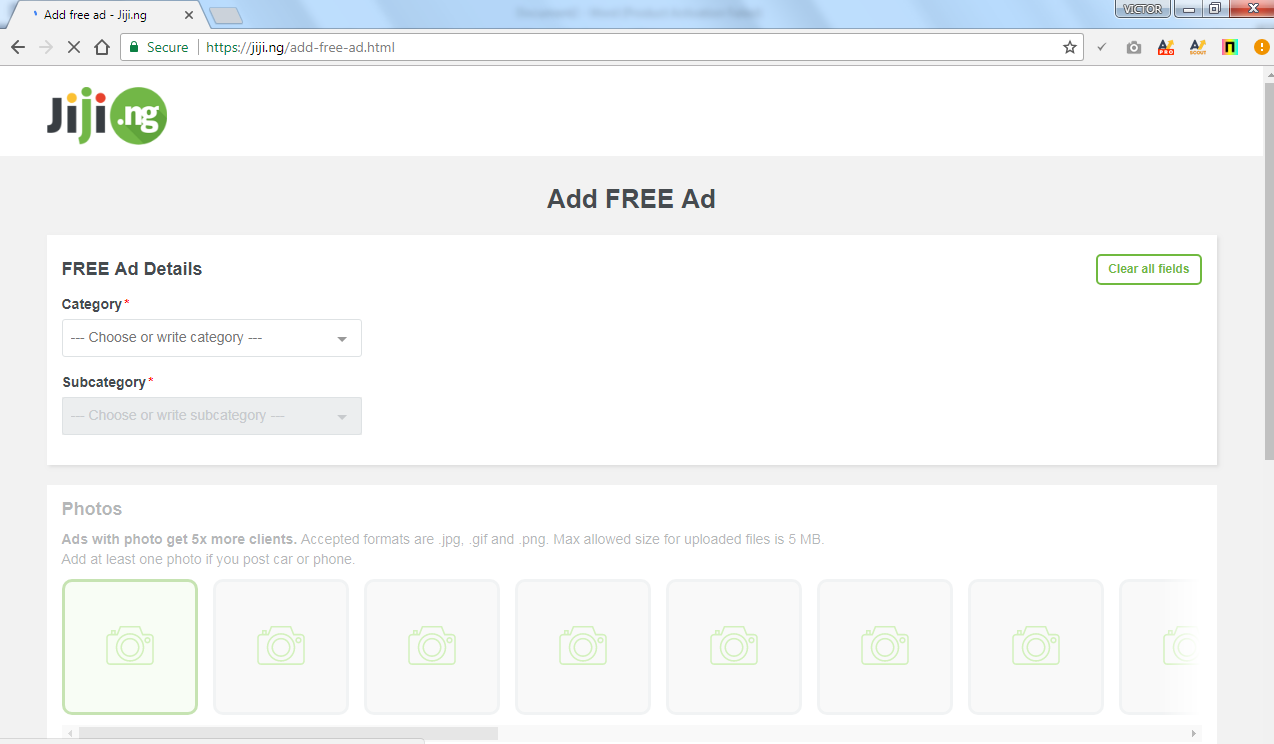 If you want to get more exposures, for as little as N3, 000 for the Top Ads Promo you can have thousands of visitors to your website if you ad is very engaging and worthwhile.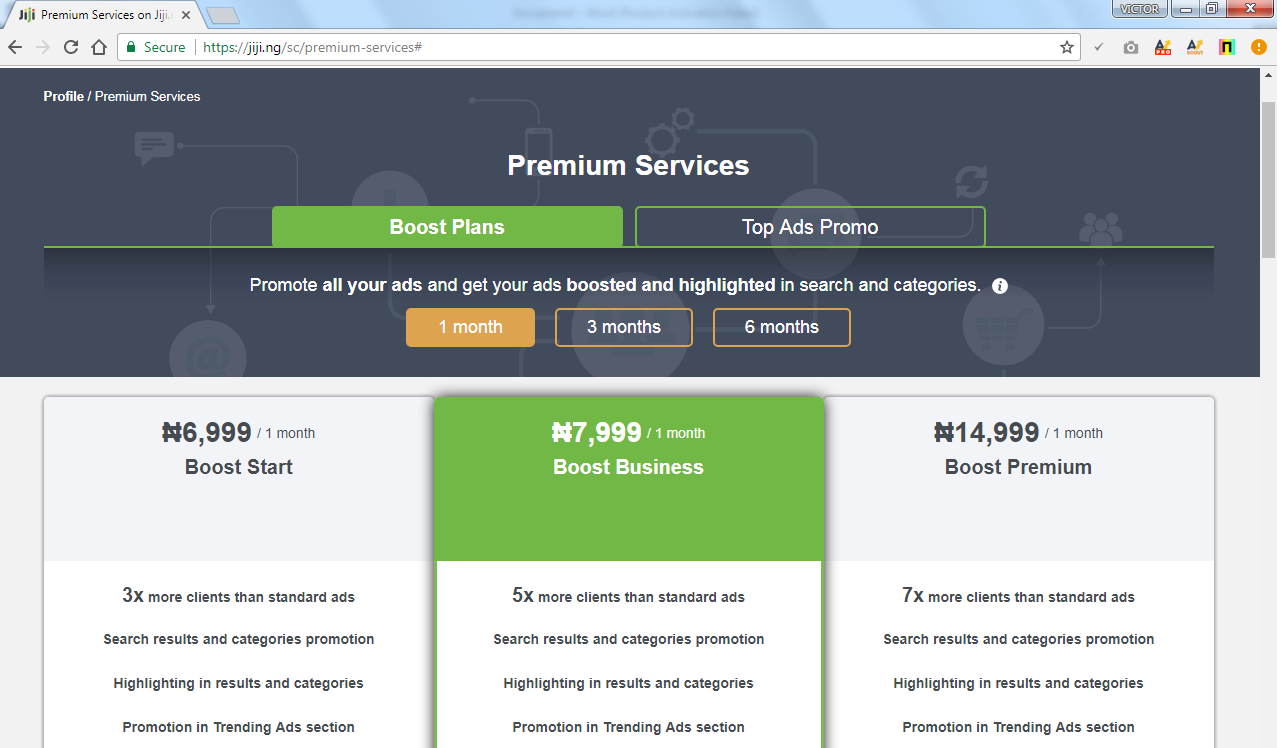 You might be thinking what is that reason or reasons why i need to use www.jiji.ng to drive traffic and sales for my website here are they: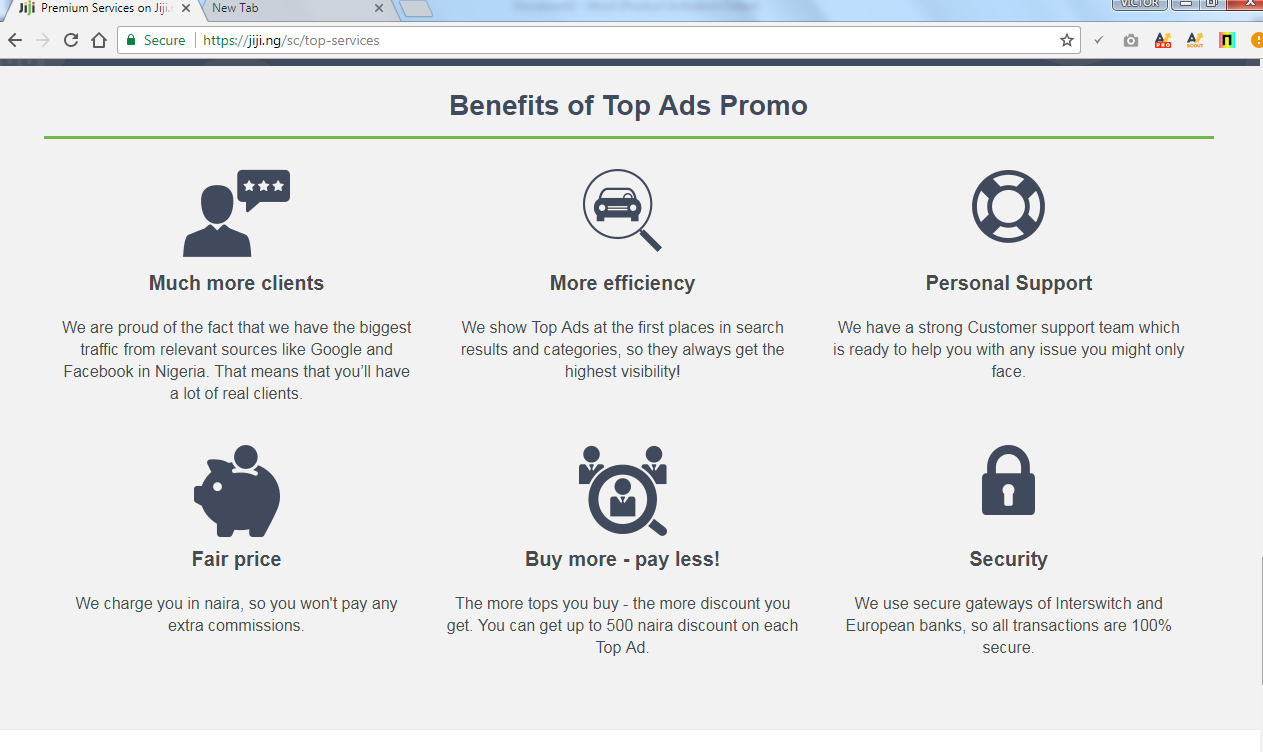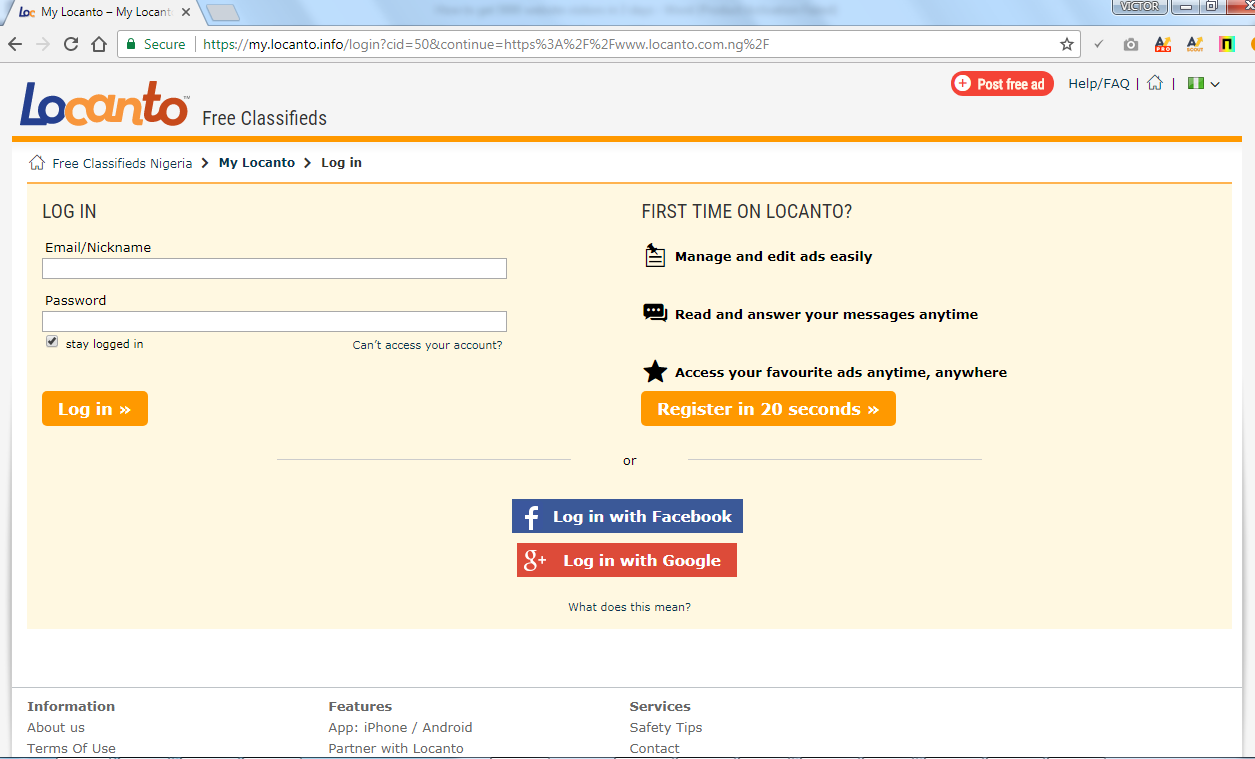 Want to know about Locanto? It's a very nice classified ad website owned by Yalwa. Guess what? Yalwa is a big network!
Yalwa is a thriving internet company based in Wiesbaden, Germany. Klaus Gapp founded Yalwa in 2006. His vision was to create a sustainable company with a start-up atmosphere. Since then Yalwa has launched three web applications in more than 65 countries. Our team consists of a diverse group of people from over 25 different countries.
Want to see how a classified ad looks like on locanto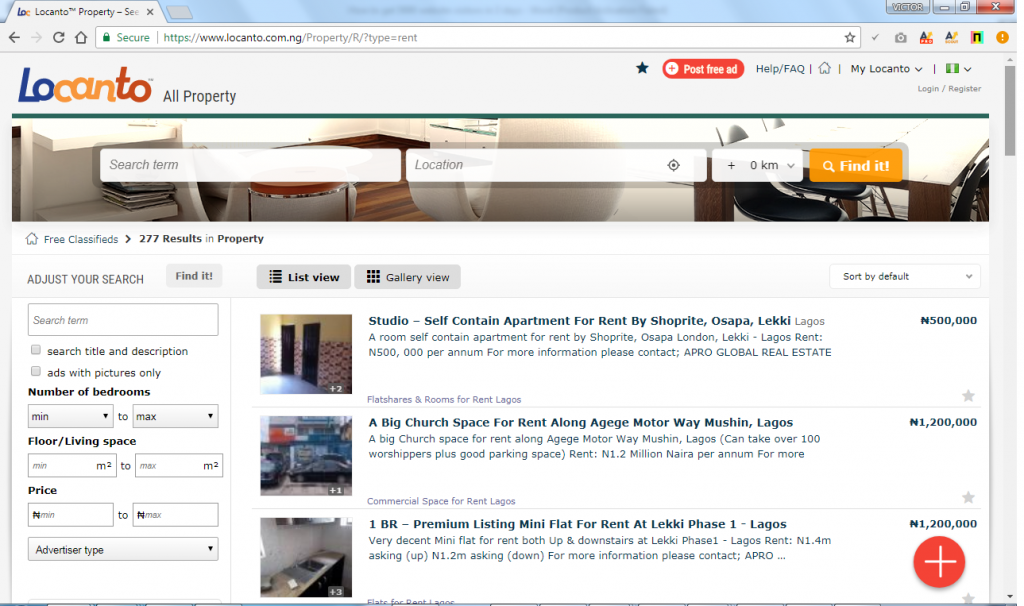 Discover our portals: Locanto, the classifieds site that makes buying or selling locally fun. askalo, the search engine for cars, jobs and homes. Yalwa, your first and last stop when searching your local area for businesses. Our three platforms are unified in their single goal: to connect people with their community.
Posting an ad on Locanto is very easy and works just like the ads in the local newspaper. Your advantages at Locanto however are that your ad will be live for 60 days and therefore reaches a much larger audience. What makes it even more interesting is that you can upload pictures, use HTML codes, and integrate a link to your website if you wish to do so. To post a free classified ad now online and sell online, simply choose your city.
See some sample ads on locanto… Don't forget you can start posting today and get some traffic, leads for your website and business respectively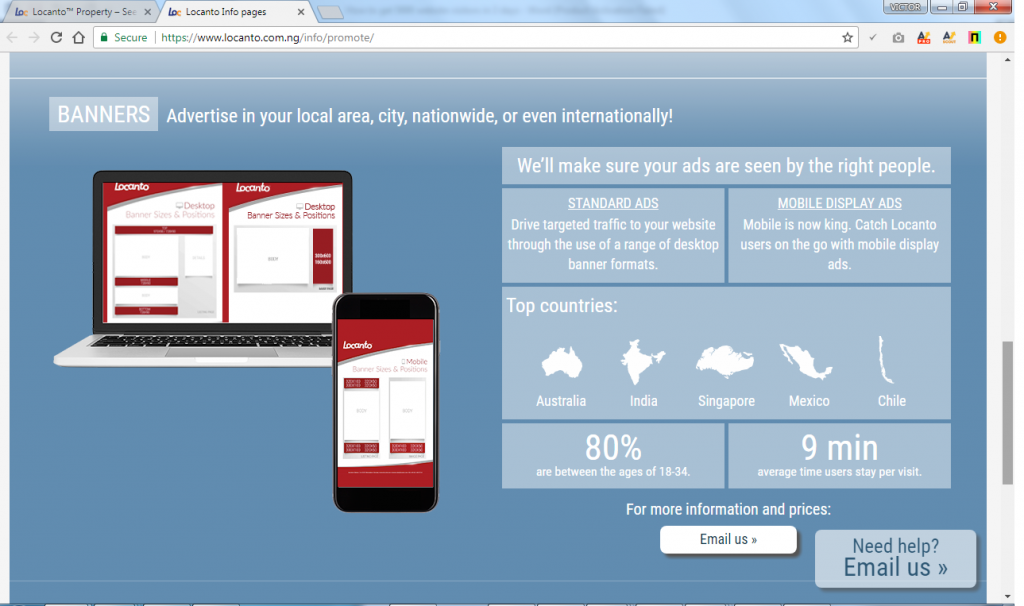 Also locanto is nice enough to have a premium services that can help you reach thousands of persons easily. This is something you might want to explore too.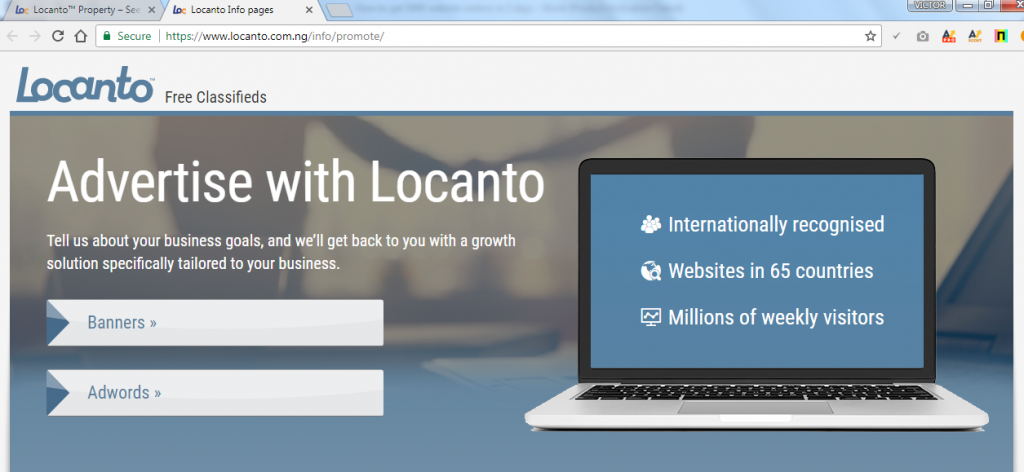 3. Dealdey
Want to know about Dealdey? Here is what the website says of itself:
DealDey brings up to 90% discount on products and services in Nigeria. Find unique and great deals on food, travels, hotels, spas, and professional courses, and restaurants, fashion items for men and women, gadgets, mobile phones, electronics and much more at deal prices. We don't compromise on quality. On all our sections – City, Fashion, Gadgets, Home and Special/Customised Stores/Sections, you get nothing but the best at affordable prices. Deals are either delivered at your doorstep nationwide or redeemed/picked up at the merchant specified redemption or pickup outlets. For convenience, you can pay using any of our different payment options. You sef like Awoof? Oya Grab Correct Deals on DealDey.
You also need to understand that there is something unique about dealdey. You can have a merchant account and thereby the company helping you to sell your items while keeping a commission- which is very small compared to the gain of massive clientele base and traffic.
There are 5 steps to using the merchant platform: Register & Get Verified   Upload a Deal   Start Selling   Redeem & Fulfil   Get Paid
Don't forget to read the sellers guide so you make the best out of Dealdey classified ad website
https://merchant.dealdey.com/seller_guides/index
There are other 3 amazing traffic secrets just like the three(3) Listed above. Explore them, use them, get the traffic, and make the cash.
VConnect:  https://www.vconnect.com/
Konga Deals:  https://www.konga.com/daily-deals
Jumia Deals: https://deals.jumia.com.ng/
Note that you must create a nice landing page i.e. the page where visitors from the banner will come to on your website so that you can maximize your click through rate.
To get a complete social media marketing and PPC training kit free!
Join us for Digital Marketing Professional Training Program this Friday. 100% Hands-on. Click Below
Digital Marketing and SEO Training 
Dont Miss Out. Take Action Now and Better Your Brand Awareness – Make the sales TODAY!
Need to RUN A Digital Marketing Campaign today?  Check Out
| Want to start an eBusiness and Grow it Globally with free IT, Legal, Internet Discounts,3 Months SME Startup Course, ePayment Integration, Biz Development Services, Free Website, Free SMS Units/Portal all done for you within 30 Days?
Start Here>> Click  >>> Start a Digital Business in Nigeria