How your PC can be infected within 24hrs: smart ways to get protected TODAY!
Esang U. E
Sharing of Files via Peer-to-Peer File Sharing Services such as BitTorrent
When you download a file illegally, it is of course bad although it has grown to be a popular activity lately. Users can download large videos, applications, software packages etc via the BitTorrent file sharing platform. However, these files are easily infected with malware while travelling across multiple computer systems which apparently do not have strong anti-viruses and other internet security softwares.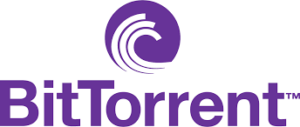 Hackers take to the tradition of attaching destructive files to this softwares which are then shared on the network for users to download. Once you download these type of files, you immediately get infected with the malware.
| Want to start an eBusiness and Grow it Globally with free IT, Legal, Internet Discounts,3 Months SME Startup Course, ePayment Integration, Biz Development Services, Free Website, Free SMS Units/Portal all done for you within 30 Days?
Start Here>> Click  >>> Start a Digital Business in Nigeria
Through External Storage Media Devices
Recently, a new type of malware was discovered in the firmware of a USB device. A firmware like you already know is a software that is embedded in the hardware of any device which assists its basic functioning and it is being deployed as well in the USB stick and hard drives.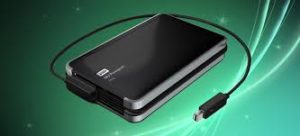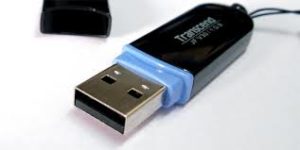 A malware that hides itself in the firmware and not the storage area of a device is usually very difficult to detect. A malware was recently discovered in the USB charger of an electronic device. Please also note that apart from just USB sticks and external hard drives, other storage devices such as CDs and DVDs may also contain infected files which can cause harm to a computer.
Free Software Programs
When a software or application is said to be free, it definitely is not 100% free, there is always some sort of trade-off. Free software companies often partner with other companies to bundle softwares additionally for downloads. Tool-bar add-ons are mostly bundled with these programs and spywares can however spywares, browser hijackers and ad libraries can be hidden within these add-ons. This kind of malwares may however not destroy or shut down your system but they can cause the system to behave in a very way such as slowing down and hanging when most needed. It could even be designed to steal sensitive data if a keylogger or spyware is installed with it.
Poor Anti-Virus programs
A lot of users till date still have not understood the purpose of imposing strong internet security software usage on their computers. According to a Threat assessment by the Europol Internet Organized Crime, about 2.8 billion people have access the internet every day and thereby about 10 billion internet-enabled devices. These large numbers go to show just how essential it is to have strong protection on your devices as the malware business world is gradually growing strong. No matter how technically savvy you have become with cyber and internet issues, you must know you can get a virus for just visiting a webpage that has been compromised. As such, the need for a good internet protection software would never be over emphasized.
Via Scarewares
A scareware which can also be referred to as a rogueware is a form of malware that disguises itself as an internet security software. Its method of propagation is such that the user is shown a pop-up that comes in form of a scare tactics which tells them that their computer has been infected which in the actual sense is not. It usually contains a link which the user is made to click in other to clean up the malware which of course is a masquerade for a malware.
I'll however suggest a few Internet software programs that can protect your system against any form of malware.
Symantec Norton Anti-Virus Basic
McAfee Anti-Virus Plus (2017)
Webroot SecureAnywhere AntiVirus
Bitdefender Antivirus Plus 2017
Kaspersky Anti-Virus (2017)
Avast Pro Antivirus 2017
Emsisoft Anti-Malware 2017
ESET NOD32 Antivirus 10
Norton Antivirus 2017
These antiviruses are the top 10 anti-virus protections you can get around. And of course, in Soutech web consults we can help keep your system protection up to date. We can also do upgrades and licensed versions of these anti-viruses. Contact us today for these services at a highly professional level. You can also buy original softwares from http://buyallsoftwares.com
| Want to start an eBusiness and Grow it Globally with free IT, Legal, Internet Discounts,3 Months SME Startup Course, ePayment Integration, Biz Development Services, Free Website, Free SMS Units/Portal all done for you within 30 Days?
Start Here>> Click  >>> Start a Digital Business in Nigeria