September 8, 2017
Posted by:

cyberanalyst

Category:

Blog, CEH, CISSP, Consulting, Cyber-security and Ethical Hacking Training, Mobile Application Development Service and Training, Others, Project and Research Nigeria, Softwares, Technologies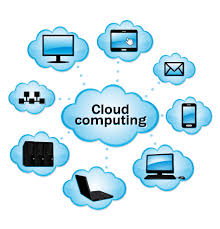 There has been a rapid growth in the use of cloud storage and the cloud technology is gradually moving from the 'cloud-first' strategy to the 'cloud-only strategy. This is because the technology of cloud computing is in the year 2020 expected to have up to take up to about 70% of the enterprise software as well as the infrastructure.
The growth in the technology of public cloud has exposed organizations to trending security threats that normally cannot be minimized by employing endpoint security methodologies and technologies.
Security will be compromised because without applying the modern and cloud-native approach. The factors that affect the security include;
1.New Architectures
The architecture of cloud is entirely different from the legacy data centers which require some new approaches in the area of security. Traditional tools like penetration testing tools and network scanners are so reliable because the cloud is API-centric.
2. Increase of DevOps
When it comes to using public cloud, DevOps are on their own which end up not involving, not informing and not making central IT security teams aware. IT security teams require a new method to monitor the event of things because so many organizations are pushing are changing codes and productions everyday.
3. A More sophisticated landscape for threat
Hackers have kept the pace of in the deployment of similar tactics in order to automate attacks while DevOps teams have driven in the direction of making their code deployment process automated. This means that the surface of the attacks has been changed and there is not a path of traffic that can be monitored again. Security teams in order to ensure they have more visibility have resorted to deploying the use of new tools in all aspects of the organizations cloud applications.
The Four step program in bolstering cloud security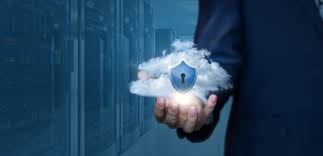 The issues surrounding the cloud security can be solved by the use of modern and cloud-native platforms which can make automation process very easy in order to provide a monitoring process that is continuous and further more analyse and remediate for cloud security compliance. This model has been able to offer a much better avenue for protection in the cloud far more than the traditional security platforms. Top cloud security experts have revealed that in order to achieve a continuous and automated cloud security and compliance, four key elements have to be addressed which are
Real-time discovery in order to match the increasing pace of cloud changes: It is quite unusual for firms and organizations to possess millions of data points which require evaluation with the increasing cruelty surrounding the deployments in the cloud. A platform that can handle all the data in real time and isolating rapidly any form of security deviations and variations from good states is needed to the keep the functionality is cloud active
Automated Action: One thing organizations must do is to automate monitor and remediate these processes to keep up. They need also to be flexible in the aspect of determining the way automated responses are made. They must also be able to inform the human administrators if there is a need for any other action.
Deep insights to identify risks that may not be obvious: Communication can falter when the number of teams is large. You should make provision on your platform for teams to gain ownership of their security while also setting up security operations for other teams and corporate management in the bigger picture. This platform must be able to evaluate security information and details alongside the global customer base or across time and geography to put out a warning against potential issues before they occur.
Comprehensive and properly detailed reports must be put together by teams about their daily security compliances and this should not necessarily be done during the yearly audit. You should be able to view the past and present state of your security and compliance stances by just a glance.
In conclusion, as organizations and firms make efforts to rely on public cloud in order to drive their daily business schemes and activities, they should also focus on the security risks and simplify the processes that are involved in the assurance of protection and compliance. Continuous security and compliance present us with new opportunities in order to maximize the value of the public cloud in the process of trying to minimize the risk.
It is very important to place our focus on the key characteristics such as automation, deep-insights and robust reporting and real-time discovery while evaluating potential cloud security platforms. The is a popular saying the IT world that the deployment of cloud technology changes everything but what doesn't change is the importance of ensuring security and compliance.
To learn more about the security of the cloud environment as well as other security methodologies such as, vulnerability assessments, risk assessments and penetration testing, subscribe to our services at soutech ventures to learn CEH course in details.