January 31, 2019
Posted by:

SOUTECH Brands

Category:

Digital Marketing
Having the right content online gives you the best selling chance, and enlighten people out there that this is what you do and what you can offer to them. Having relevant contents give you the opportunity to attract the users, pique their interest which will eventually make them take the decision to patronize you and finally they take the final step of putting their desires into action to buy and voila! You begin to sell. Content is the fuel that drives all marketing you apply on your site or channel of interaction (which could be social media and the likes).
But before we go on and on about content marketing I'd have to ask what really content marketing is? A lot of professionals and authors have given their own views and definitions of content marketing, here is some few Heidi Cohen  – Defines content as a high quality, useful information that conveys a story presented in a contextually relevant manner with the goal of soliciting an emotion or engagement. Delivered live or asynchronously content can be expressed using a variety of formats including text, images, video, audio and/or presentations. When used for marketing purposes, content should incorporate the organization's branding, be void of any form of promotion, and use a call-to-action to be trackable. Brian Clark – Content marketing means creating and sharing valuable free content to
attract and convert prospects into customers, and customers into repeat buyers. The type of content you share is closely related to what you sell; in other words, you're educating people so that they know, like, and trust you enough to do business with you. Content marketing is marketing that involves the creation and sharing of online material (such as videos, blogs, social media posts, infographics, images etc) that conveys valuable information to an audience which is intended to stimulate interest in one's products or services. According to Wikipedia Content marketing is a form of marketing focused on creating, publishing, and distributing content for a targeted audience online I guess by now we all have a lot of ideas on what content marketing really means. So you go ahead and start creating those contents Content as we know it comes in more main forms which are Audio, Video, Text, and Image.
But this doesn't just stop there, contents can be recycled, giving you 1001 ways to create contents in different forms which you cannot just exhaust or feel burnout after a long period of writing on and on.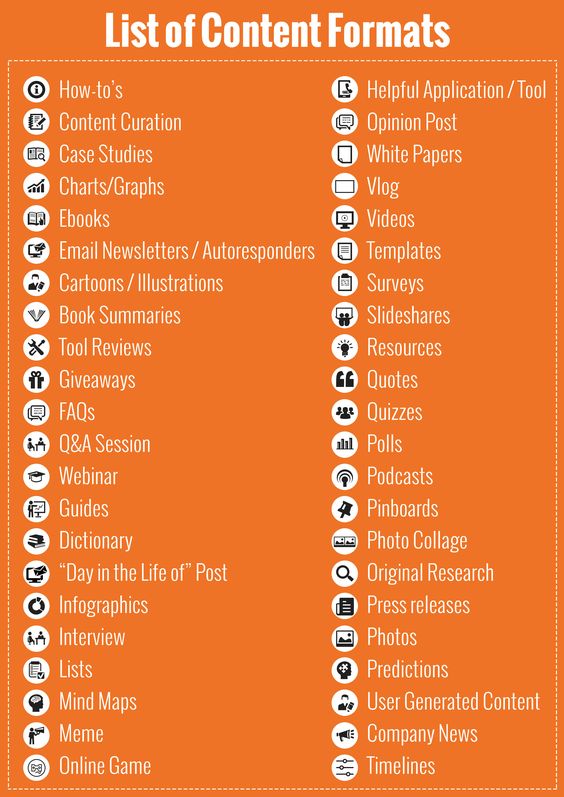 In summary, the main purpose of creating content is to attract and interest your audience, convince and convert them into paying customers, increase sales, reduce cost and retain great and loyal customers. And in all, you get your return on investment (ROI). By all this stated above does not just come easily, some will think that all it takes is to write content, post it on your website, blog or social media channel and then the money will start rolling in.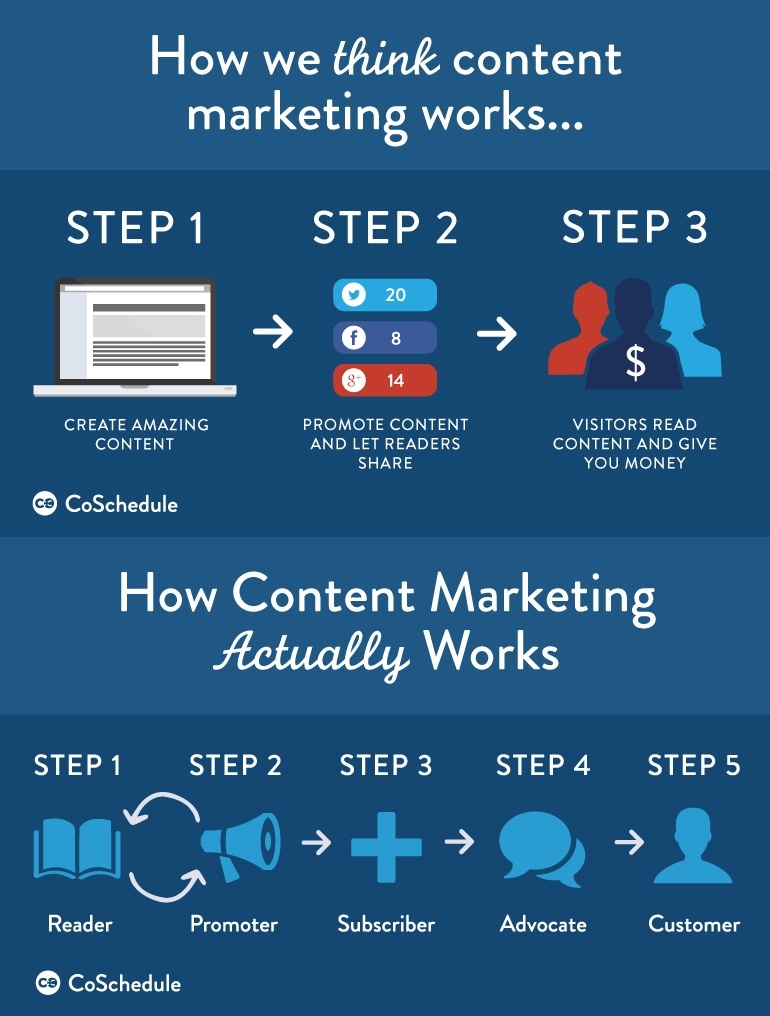 sorry that I have to be the bad news carrier but it doesn't exactly work that way, but there
are steps and strategies to take to get the results you want.  Let's get right to it.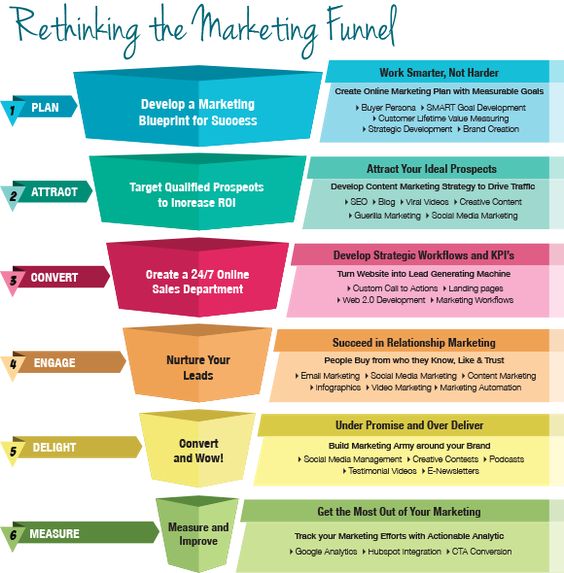 1st step Planning – All great business starts with a plan, you don't just rush into things because you will definitely rush out with failure, so what does it mean to plan? This requires you to do proper market research, get a great business model, know who your competitors are and do your research on them and see what makes them excel in what they do and finally developing your product into something salable.
2nd Step Reach – This is where create awareness for your brand, what you do, what are the products and services you offer. All these can be done using different channels but the normal conventional marketing of using flyers, TV and Radio adverts, Newspaper and the likes. Also, there is the use of online channels such as social media (Facebook, Twitter, LinkedIn, Instagram, Snapchat, Pinterest), youtube, website, blogs etc.
3rd step Action – Taking action is the steps you will take after getting the attention of those persons you have reached. Basically, it entails you using persuasive measures to encourage the prospects or visitors on your site to take the next step of being a customer. These steps include using a call to action buttons, giving out something free (it could be e-books, free videos, coupons, free kits etc), getting your audience to participate in a challenge or a giveaway.
4th step Convert – This is the time when fully convinced visitors are committing to partnering with you and for that, you will have to give them their money worth so as to get a pleased customer that will do a word of mouth.
5th step Engage – Here you want to keep retaining the relationship you have with your customers and make them lifetime customers. This should b done by regularly updating them on new products through newsletters and also sending contents that are enlightening and also those that will show any promo or discount you are running in your business. In all, you get loyal customers who are ready to advocate for you.
And finally the last step which is not usually used by most people Analytics – Most people do not do analytics on all their channels, websites etc. analytics helps you to see where you are doing well and what content in all these channels are doing well, also where you are dragging your leads from so as to focus more on it. There are so many platforms out there you can use for analytics some few ones are Google Analytics, Alexa, Hubspot etc.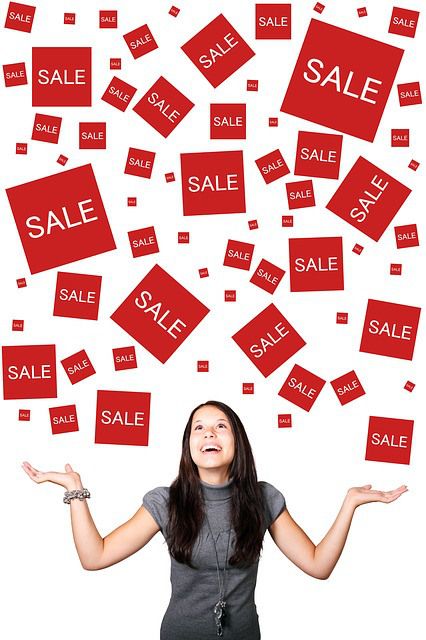 Finally, be sure to be attentive to know what works for your business and what doesn't. What you should carry along and what should be dropped and practice makes perfect, consistency is key.
Click Here >>   Enroll for  Professional Digital Marketing Training Today