April 7, 2018
Posted by:

SouTech Team

Category:

Blog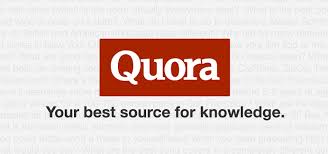 Hey, Do you know that Python is a very powerful and incredible, useful programming language that powers most of the world's biggest websites which rely on it for their foundation. Python provides good results that are functional and involve a variety of dynamic scripted and non-scripted contexts. Also one nice thing about Python is that it's free and open source that is why it has become the popular choice of many developers who are looking at building new websites, scripts in a very scalable and reliable fashion.
| Want to start an eBusiness and Grow it Globally with free IT, Legal, Internet Discounts,3 Months SME Startup Course, ePayment Integration, Biz Development Services, Free Website, Free SMS Units/Portal all done for you within 30 Days?
Start Here>> Click  >>> Start a Digital Business in Nigeria
In this article we will look at about 10 software programs, websites that have harnessed the power of python as a formidable programming language for developing nice interfaces and functionalities for millions of users all over the world. All of them written fully or partly with Python.
YouTube:

YouTube is an American video-sharing website headquartered in San Bruno, California. The service was created by three former PayPal employees—Chad Hurley, Steve Chen, and Jawed Karim—in February 2005.Wikipedia
Founded: 14 February 2005, San Mateo, California, United States
"Enjoy the videos and music you love, upload original content, and share it all with friends, family, and the world on YouTube." Says Google
For everyone who loves watching videos, spending loads of time researching, learning, streaming and viewing homemade and high quality professional videos- YouTube is that place to go to. Python programming has made that possible. Python helped YouTube to integrate streaming of videos into their pages. Other features include: Liking, embedding, sharing etc.
DropBox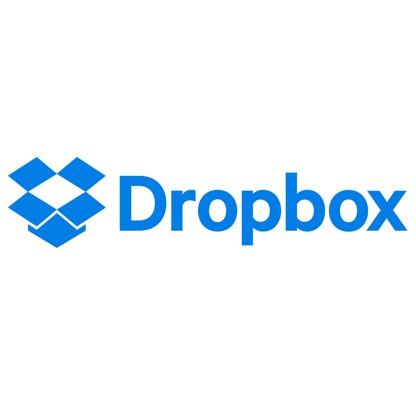 Dropbox is a file hosting service operated by American company Dropbox, Inc., headquartered in San Francisco, California, that offers cloud storage, file synchronization, personal cloud, and client software. Wikipedia
Founded: 2007
"Dropbox is a modern workspace designed to reduce busywork-so you can focus on the things that matter. Sign in and put your creative energy to work." Says Google
I personal use Dropbox as a developer to share content, zipped files, programs, scripts, documents over the interent to users, freelancers, partners across the world. This can all happen within couples of minutes.
This is been used by individuals, businesses, companies, organizations and lots more. A very smart cloud based program allows access of information from anywhere in the world. With Python at the root of DropBox, there is no longer a need for you to send/ship CDs, hard disks to someone miles away rather they can access the information over the internet.
Everyone can have  a cloud based account and start sharing.
Google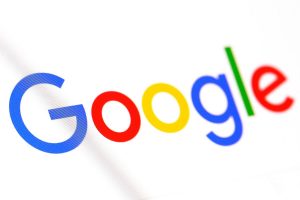 Google Search, commonly referred to as Google Web Search or simply Google, is a web search engine developed by Google. It is the most-used search engine on the World Wide Web, handling more than three billion searches each day. Wikipedia
Date launched: 15 September 1997
Search the world's information, including webpages, images, videos and more. Google has many special features to help you find exactly what you're looking for.  Says Google
I call it the big brother of all the search engines put together. It takes a lot to stand out as the best search engine in the entire world ever. That is why Google uses Python for its mainframe foundation. Most developers will also know that when it comes to indexing, web scraping – No other application does it far better than Python. Yes… You can as well research that if you aren't sure.
(I had to confirm even at the time of this writing to be double sure myself- And yes, am right)
The ease at which Google provides for finding information and searching the web won't be possible without having Python at its core foundation.
Quora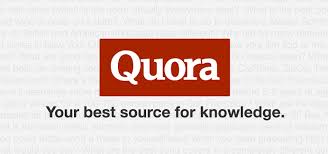 Quora is a question-and-answer site where questions are asked, answered, edited, and organized by its community of users. Its publisher, Quora Inc., is based in Mountain View, California. Wikipedia
Founded: June 2009
Quora is a place to gain and share knowledge. It's a platform to ask questions and connect with people who contribute unique insights and quality answers. This empowers people to learn from each other and to better understand the world. Says Google
Got a question? Ask it on Quora. This site compiles a list of questions and answers that come from a community of individuals. Those questions are then organized by various members of the community, which puts the most relevant information at the top. The creators of Quora, who happened to be former Facebook employees, decided to use Python to help them create the world's best Magic 8 ball in Quora.
Instagram

Instagram is a photo and video-sharing social networking service owned by Facebook, Inc. It was created by Kevin Systrom and Mike Krieger, and launched in October 2010 exclusively on iOS. Wikipedia
Date launched: 6 October 2010
Welcome back to Instagram. Sign in to check out what your friends, family & interests have been capturing & sharing around the world. Says Google
If you love taking photos of your food or a new outfit and posting it online for all of your friends to see, you can thank Python for that ability. Granted, Instagram has both a very powerful app and a website, but the latter runs on Python language. The system allows for users to browse, find and post pictures that they like on the site.
BitTorrent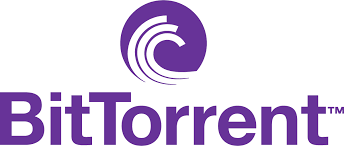 BitTorrent (BT) is a communication protocol for peer-to-peer file sharing ("P2P") which is used to distribute data and electronic files over the Internet. BitTorrent is one of the most common protocols for transferring large files, such as digital video files containing TV shows or video clips or digital audio files containing songs.
BitTorrent is a leading software company with the fastest torrent client and sync and share software for Mac, Windows, Linux, iOS and Android.
BitTorrent has evolved quite a bit in recent years, but its foundation and earlier years were built on Python. When it comes to one of the largest databases of knowledge, media and content, BitTorrent is the way to go. But you wouldn't be able to get any of those lectures or other legal stuff that you are downloading from BitTorrent, if it wasn't for Python.
Spotify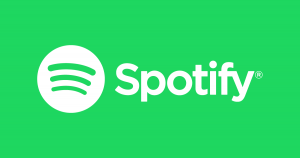 Spotify is a music, podcast, and video streaming service launched on 7 October 2008. It is developed by Spotify AB in Stockholm, Sweden. It provides DRM-protected content from record labels and media companies.Wikipedia
Founded: 23 April 2006
Programming languages: Java, Python, C, C++
Spotify is a digital music service that gives you access to millions of songs.
But whether you are rocking out to the latest K-Pop song from Psy or a classic jazz tune, you are doing so because Spotify was built on Python.
Reddit

Reddit is an American social news aggregation, web content rating, and discussion website. Registered members submit content to the site such as links, text posts, and images, which are then voted up or down by other members. Wikipedia
Reddit is one of the biggest open communities on the web. You have a question, want to talk about something in specific, or find tons of information regarding a particular topic, you can just look on Reddit. The site relies on Python to help them store user names, categorize subreddits, upload links to GIFs and, of course, award gold to valued posters.
Yahoo Maps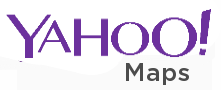 Yahoo! Maps was a free online mapping portal provided by Yahoo!, and powered by Here mapping. Functionality included local weather powered by The Weather Channel, printing maps, and local reviews powered by Yelp. In 2014, a mobile site for Yahoo! Wikipedia
Date launched: 7 March 2002
Type of site: Web mapping
Yahoo Maps, Driving Directions, Satellite View and Traffic. Rated the best online mapping experience.
Much like Google, Yahoo also uses Python for a variety of different resources. Most valued may be Yahoo Maps. The API and programming behind the maps program, which is built with Python, allows for users to find locations, get directions and even find reviews about local places.
Hipmunk

Find cheap flights and deals on hotels with Hipmunk. We search hundreds of travel sites to find the best prices and take the agony out of travel planning.
Python also helps sort the best discounts and rates, so you can get the best packages available.
Python is an incredibly powerful tool for web development. More and more sites rely on it, including 10 of the most powerful sites in the world that are listed here.
Want to become a Python Expert TODAY?
Enroll Now >>

| Want to start an eBusiness and Grow it Globally with free IT, Legal, Internet Discounts,3 Months SME Startup Course, ePayment Integration, Biz Development Services, Free Website, Free SMS Units/Portal all done for you within 30 Days?
Start Here>> Click  >>> Start a Digital Business in Nigeria
Recent News