April 10, 2018
Posted by:

SouTech Team

Category:

Blog, Blogging, Digital Marketing, eBusiness and eCommerce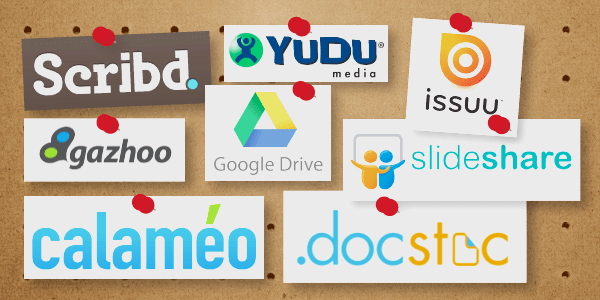 One way to get amazing traffic is the power of content marketing via document sharing. Like in the previous articles Content Marketing Strategy You have learnt how to create about 50 types of content from start to finish, how to generate ideas and also create the amazing content.
| Want to start an eBusiness and Grow it Globally with free IT, Legal, Internet Discounts,3 Months SME Startup Course, ePayment Integration, Biz Development Services, Free Website, Free SMS Units/Portal all done for you within 30 Days?
Start Here>> Click  >>> Start a Digital Business in Nigeria
The next thing you want to ask yourself is, I have great amount of content in various formats, How can I get amazing traffic from all these? Here is the time to explore document sharing traffic secrets: How to get huge backlinks and leads for your website.
Examples of Content Formats
How to's
Content Curation
Case Studies
Charts and Graphs
Ebooks
Email Newsletters, Autoresponders
Cartoons and Illustrations
Book Summaries
Too Reviews
Giveaways
FAQ- Frequently Asked Questions
Webinars
Helpful Applications and Tools
Opinion Posts
White Papers
Vlog
Videos
Templates
Surveys
Slideshares
Resources
Quotes
Quizzes
Polls
Podcast
Pinboards
Photocollage
Original Research
Press Releases
Photos
Predictions
User Generated Content
Company News
Timelines
Guides
Dictionary
"Day in the life of" Post
Infographics
Interviews
Lists
Mind Maps
Meme
Online Game
Next thing to understand is that we have various types of document type eg. Powerpoints, PDF, Pictures, Word etc.  We also need to know where to post this content formats to: Here are they eg: Slideshare, Issue, Scribd, 2shared, 4shared, MediaFire etc. In current day marketing PDF sharing is very vital when it comes to getting backlinks and visitors to your website therefore should form part of your off page SEO strategies to help you improve your ranking on search engine result page(SERP)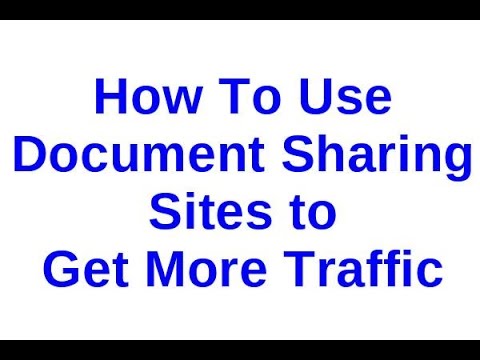 Why You Need to Start Document Sharing?
Get more leads and customer
Helps you to build trust among your customers
Create high quality backlink
Full report on submissions of documents(traffic statistics)
24 hours online presence
Key Thing to Consider when posting your content on document sharing websites
Manually share your document in high pr document sharing sites
 Create complete and comprehensive profiles on best document sharing sites with your details, logo, website links and contact details.
Always share your documents in the right categories
Analyze your traffic and backlink reports from time to time so as to adjust and improve your process and strategies
Frequently Asked Questions You Might Be Asking
Do I need create all my documents and how easy is it gonna be?
Yes, you need to provide document in pdf, or word file. You will need a PowerPoint slide presentation for slide share. If you don't have sufficient time, you can also outsource that to our team at content generation services then content will be created for you.
Which websites are best for document sharing?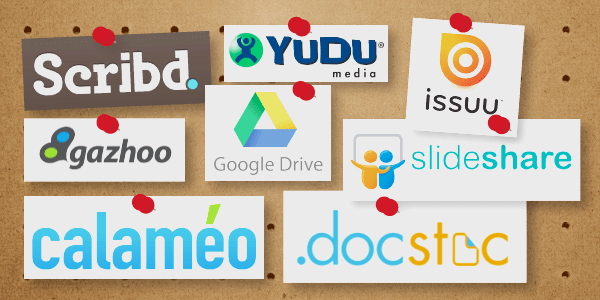 So you can easily find the high domain authority websites to share a document.
Top 10 Best Free Document Sharing Sites List 2018
| Sr. No. | Document Sharing Sites |
| --- | --- |
| 1 | www.slideshare.net |
| 2 | www.en.calameo.com |
| 3 | www.mediafire.com |
| 4 | www.box.com |
| 5 | www.4shared.com |
| 6 | www.sendspace.com |
| 7 | www.wattpad.com |
| 8 | www.keepandshare.com |
| 9 | www.authorstream.com |
| 10 | www.depositfiles.com |
Best Dofollow Document Sharing Sites for 2018
It's best to use quality websites We use only quality sites to share your document. If you provide a PowerPoint slide presentation, then we will share it to "slideshare", "slide.com". We use sites like "mediafire", "issue", "Docstoc", "scribed", "google docs" etc. to share your document.
What are the benefits of sharing documents?
You get many benefits from our document sharing service
1) Gain visibility
2) Branding
3) More sale
4) More website visitor
5) Powerful backlink
Do you know that the internet has lots articles and press release, contents in various formats. And you need to understand that no matter how good your content may be you might get lost in the crowed of numerous articles. You know the real purpose of creating content is to get amazing traffic. That is why you have to make sure that you content is ever green and visible across all search engine and social media platforms.
One thing to note while trying to gain traffic is that always look at what works and keep doing them and also look at for what does not work and see how to tweak them to get results.
Document sharing does not need to have fresh articles all the time. You can re-submit and rewrite your good old content and submit them to article directories, file sharing websites to regain some SEO benefits.
Ready to Get Started?
We know this is a lot of information, but the work has just begun. It takes time, organization, and creativity to grow a successful content marketing strategy.
Happy creating.
To get a complete social media marketing and PPC training kit free!
Join us for Digital Marketing Professional Training Program this Friday. 100% Hands-on. Click Below
Digital Marketing and SEO Training 
Dont Miss Out. Take Action Now and Better Your Brand Awareness – Make the sales TODAY!
| Want to start an eBusiness and Grow it Globally with free IT, Legal, Internet Discounts,3 Months SME Startup Course, ePayment Integration, Biz Development Services, Free Website, Free SMS Units/Portal all done for you within 30 Days?
Start Here>> Click  >>> Start a Digital Business in Nigeria
Recent News