April 6, 2018
Posted by:

SouTech Team

Category:

Cyber-security and Ethical Hacking Training, Digital Marketing, Graphics and Branding, Mobile Application Development Service and Training, PHP Programming and Development, Softwares, Website Design Training, Wordpress Website Design Training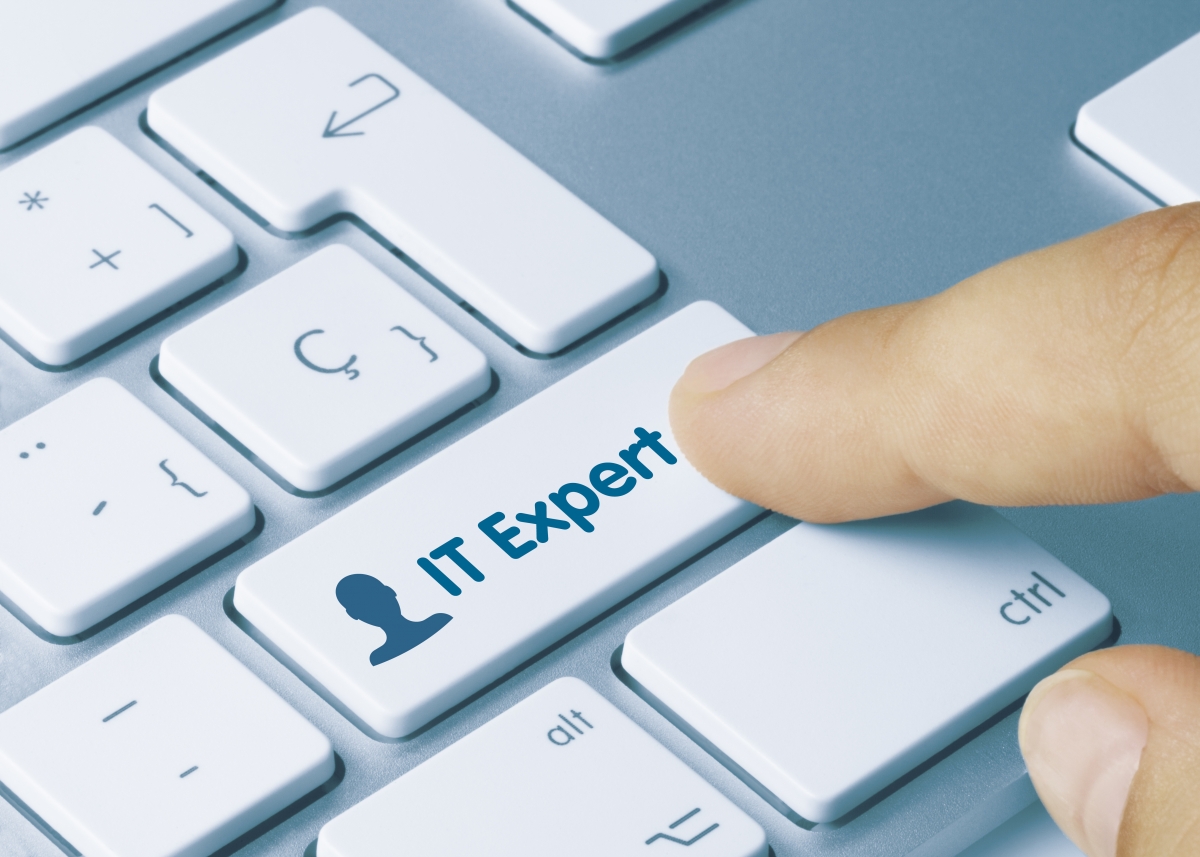 Not only does it feel really cool to be that guy everyone calls when there is a problem with the computer, it's awesome to be able to perform tasks others considered impossible with just a few touches on the computer keyboard. And how can I forget the lots of aliases that comes with it; the guru, the geek, the wizard etc. Alright, you should probably want to be like one of those "always relevant" guys in your school, firm, organisation or better still, want to make a good name for yourself in the information technology circle, that is why you are reading this article. You know what? It comes with some fat earnings too.
WHAT DOES I.T GUYS DO ANYWAYS?

I.T. guys traditionally, are sets of people with cognate computer skills and knowledge including vast experiences in computer hardware and software technology, often uses algorithms to solve tasks and providing solutions to different problems (not only related to computers). For instance; in the olden days, dissemination of information was a problem. People either wait for the newspapers that will bring the yesterday's news or tuned to the television on specific hours to watch the news. Although there was the radio, that wasn't enough. Information gathering and dissemination are supposed to be real-time and thankfully this problem got solved with the help of the internet. In other words, I.T. guys help in making the world a better place.
Do not miss out 10% discount on any of our I.T. Course 

| Want to start an eBusiness and Grow it Globally with free IT, Legal, Internet Discounts,3 Months SME Startup Course, ePayment Integration, Biz Development Services, Free Website, Free SMS Units/Portal all done for you within 30 Days?

Start Here>> Click  >>> Start a Digital Business in Nigeria
WHO NEEDS AN I.T. EXPERT ANYWAYS?
That would be a ridiculous question if it was coming from me. But then, who needs an I.T. expert? The answer is virtually everyone. If you have ever use a desktop or laptop computer, mobile phone or any other computer devices then you sure need an I.T expert except you are tech savvy.
The world has literally gone digital making the I.T. market a booming one while placing the I.T. folks on a very high demand in the market. Financial organisations, business organisation, agriculture, health and social sectors, all need I.T. experts, more importantly, start-ups. A good I.T. team can turn a start-up to conglomerate.
HOW TO BECOME AN I.T EXPERT?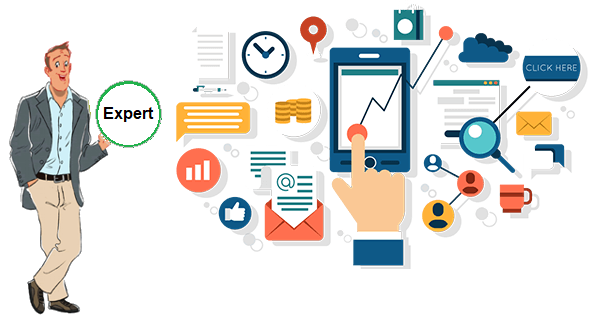 Learn the basic
Though it requires some subsequent amount of knowledge and skills to become an I.T expert, everything starts from the basic. You must learn how to use and operate a computer before moving to the next phase. This includes learning how to use the operating system software and third-party software as well. Learn how to install and use computer programs in both desktop computers, handheld and mobile devices. Frequent usage will strengthen your ability to troubleshoot and tweak solutions for common problems.
Defining a learning path
There are some I.T. careers that require a university degree, but many don't require a university degree to start with. Do you know that Paul Allen is a university drop-out who convinced Bill Gate to drop out of university so they could form Microsoft? Allen's net worth as of today is $21.6 Billion. Of course, you should know that Bill Gate (net worth $90.9 Billion), is also a university drop out. Michael Dell, owner of Dell Technologies whose net worth is $23.5 billion dropped out of university as well. Knowledge is, and will always be the power. After you have learned the basic, it's time for you to decide which path you want to take. Some of the paths you can venture in include; Designs/Branding, Software Development, Application Development, Consulting, Networking, Security etc. You can quickly become an expert in any of the mentioned areas above, by taking relevant training in such areas.
THE RECOMMENDED APPROACH
WEBSITE DESIGN AND BRANDING
Possible careers Fields: Websites design and management, Websites and brand consulting.
There are lots of benefits that come with learning website design. The good thing is you do not need any pre-skill before learning website design, you only need to know how to operate a computer. When we talk about web presence, website design is a key factor in building a sustainable, reliable and efficient web presence, making web designers to be on a high demand. Website Design falls under Designs and Branding path. Alternatively, you can take a training on branding. Branding has a lot to do with defining businesses and services which makes it a significant element when it comes to setting up a business or service.
Enroll for Website Design Training Today
CONSULTING AND MARKETING
Possible career field: Digital Marketing, I.T. Consulting and Social Media Management.
Everyone in the world today wants to be heard, seen and contacted. The only possible way to achieve this is through publicising such person, business or services through the globe via the internet. Digital marketing has come to stay in the I.T. world and if you can be able to learn the strategy of digital marketing, then you will unlock great possibilities of becoming an IT expert in Consulting and Marketing. The good thing about digital marketing is that, the market is always there for you. Digital marketers are required to master specific strategy and apply such to marketing products and services online in order to achieve desirable results. To some extent, digital marketers work with website developers and graphic designer to achieve their goal, while some digital marketers also take extra steps towards learning basic branding and website design skills to enable them to deliver significant results.
Enroll for Digital Marketing and SEO Training Today
Possible Career areas: Web Development/programming, Applications and Software Development.
Taking a course in any computer programing language is definitely a game changer when it comes to becoming an I.T. expert. There are lots of things a programmer can do in the I.T. world. Most programming languages are easy to learn but some are difficult to master. To mention a few, programmers use programing languages to write various desktop and web applications. Programmers build different kinds of web applications and programmable software that perform specific tasks, provide solutions, solve problems and make life easier. Choosing a programing language to learn can be spooky, but is it advisable to learn a widely acceptable programing language and adapt others later.
Recommended courses: PHP, Python for back end-end development and JavaScript for front-end development.
Enroll for a Programming Training Today
Application Development
Possible Career areas: Web Development, Frontend (UI/UX) Development, Mobile Applications Development.
Application development is a diversified field in information technology that is very significant when it comes to both front-end and back-end development. JavaScript and basic website design knowledge of HTML and CSS are required to become an application developer. Application developers build different web applications that provide solutions to complex problems while making life easy.
Mobile applications are in demand for modern day business and services. Every and any organisation that does not have a mobile app are absolutely not optimising the probabilities of efficient, yet convenient way of diverse possibilities. Taking a mobile application development course is a big boom in information technology in the sense that you can earn big from working as a mobile application developer or start developing your own mobile apps and make lots of money with them.
Enroll for Mobile Application Training Today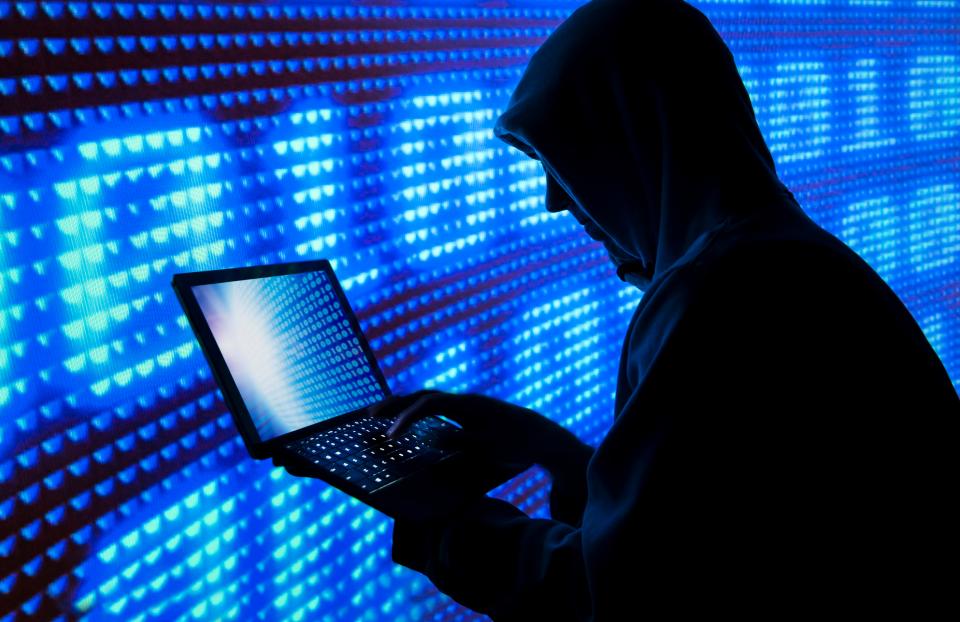 Possible career areas: I.T. Consulting (Security), Penetrating Testing, Ethical Hacking, Network Security, Planning and Evaluation.
Every organisation that uses a computer for computational programming, software programming, business and services definitely have a great concern about security, and if they could find that person who guaranteed them not to worry about security issues, they will do all it takes to keep that person. Security experts are recognised as kings and queens in information technology because they are the ones to call when some bad things happen. As a system security expert, you will require the ability and skills to test and evaluate software architecture, design an I.T. infrastructure and setup modalities and security procedures.
To apply for any I.T. security course, one must have knowledge of software operations, hardware and computer networking. Taking an ethical hacking course will be a great way to step into becoming an I.T. security expert.
Enroll for Ethical Hacking Training Today
Your question now should be, how can I achieve this in less than 6 months? Well the training schedule below will solve that for you.
Website Design Training (HTML/CSS and CMS) – 1 month
Digital Marketing and SEO Training  – 2 weeks
PHP Programming Training – 1 month
JavaScript Programing Training – 1 month
Mobile Apps Development Training – 1 month
Certified Ethical Hacker Training – 1 month
Visit SOUTECH Web Consult or click here to choose a course.
| Want to start an eBusiness and Grow it Globally with free IT, Legal, Internet Discounts,3 Months SME Startup Course, ePayment Integration, Biz Development Services, Free Website, Free SMS Units/Portal all done for you within 30 Days?
Start Here>> Click  >>> Start a Digital Business in Nigeria
Recent News